Planning is under way for the annual Help-A-Child Benefit, which will be held October 15, 2022, on the Civic Center Grounds. Last year, the fundraiser was the best one yet, with nearly $107,000 raised by the 501(c)(3) organization to help children served by Northeast Texas Child Advocacy Center, Scottish Rite Hospital for Children, local foster families and the Masonic scholarship program benefitting area high school seniors.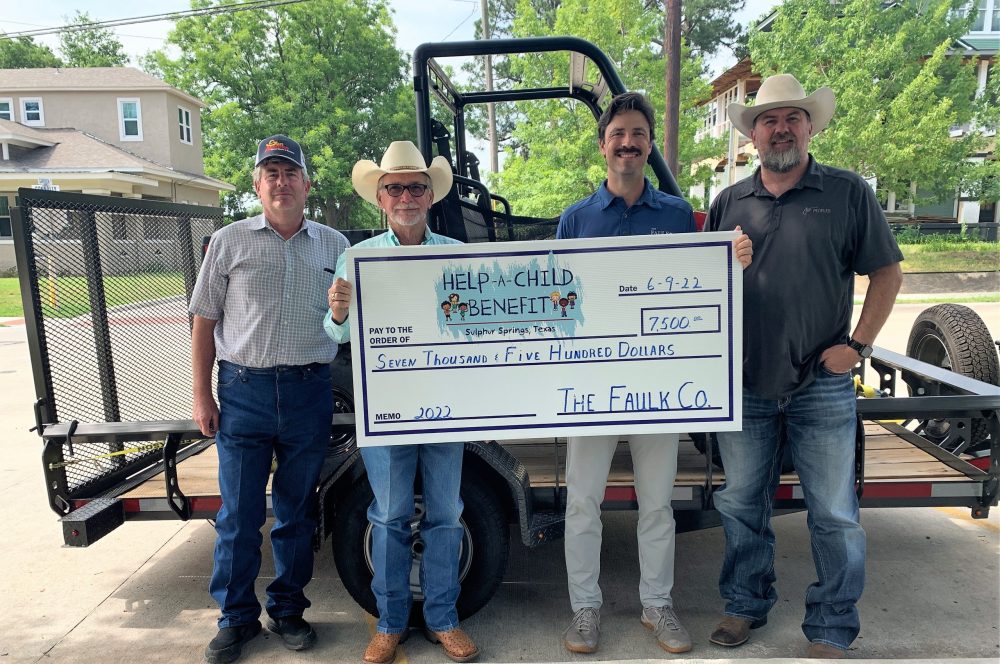 This will be the Masonic-sponsored event's 15th anniversary. Started by Masons from Hopkins County Masonic Lodges, the fundraiser has evolved over time from a chili and brisket cookoff, with a big ticket raffle item. Scottish Rite Hospital representatives have on occasion served as judges for the cook-offs.
Local FFA Chapters have contributed items which are sold at auction, there have been tractor pulls and antique tractor shows. The annual auction has long featured many items donated by local individuals, businesses, and school and civic groups.
Over time, there've been various other events including tickets for a special date might meal and shooting competitions. More recently, a calf show put on by Jay Jordan and a local veterinarian drew approximately 100 entries in the Civic Center Pavilion as well as a build off, with items to be auctioned.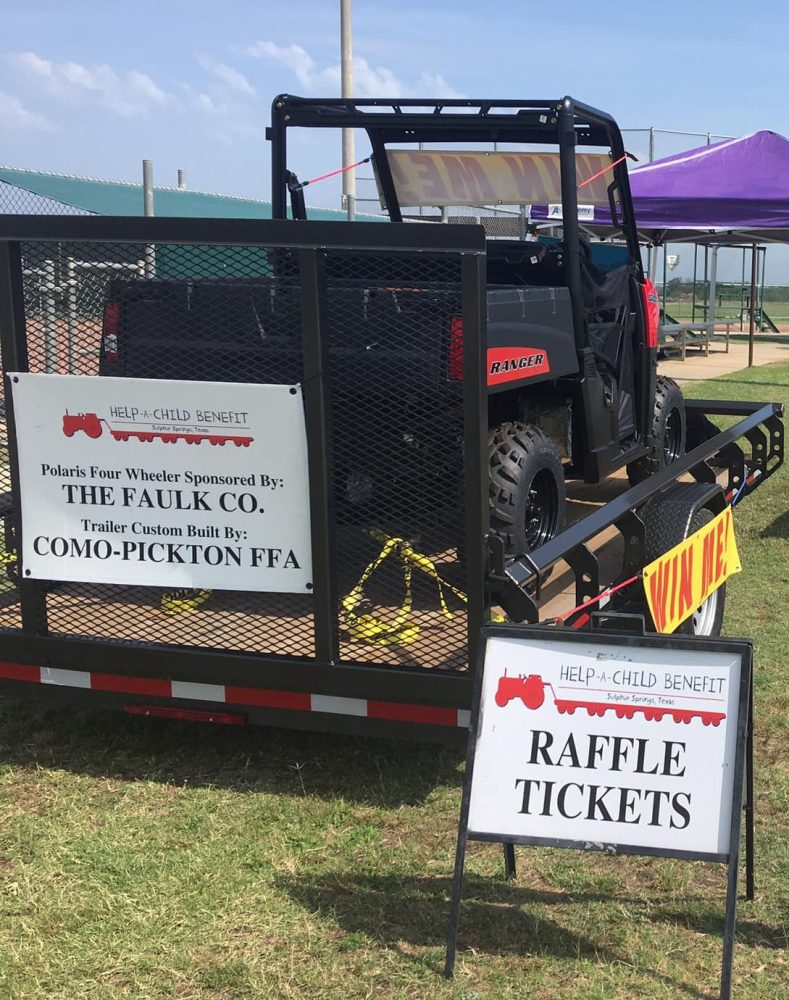 As more Lodges learn about the benefit, they have joined the effort to help abused and neglected children, those in need of specialized medical assistance, those in foster care, as well as providing scholarships for students graduating high school. In addition to the Hopkins County Lodges, Masons from Greenville, Commerce, Caddo Mills, Winnsboro and Emory have participated either by selling raffle tickets or participating in the cookoffs. Additional Lodges reportedly involved include Bogata, Yantis, Mount Vernon and other surrounding areas were among those participating.
Last year, 11 Masonic Lodges were able to give scholarships. The Grand Lodge of Texas has a program that allows local Lodges to apply for up to $1,500 in matching funds to give as scholarships. That's over $30,000 in scholarships that went to area seniors graduating from high school in 2022. Some Lodges contributed additional funds to increase they were able to give to their local students. Recipients of the scholarships and total amount awarded are determined by the participating Masonic Lodges awarding the funding.
The year, the Help-A-Child Benefit will actually be more of a two-day event, starting Friday, Oct. 14, with an Ag Mechanics Build Off in the Gerald Prim Stadium parking lot, and ending with all of the traditional events on Saturday, Oct. 15, including chili and brisket cookoffs, and potentially a Dutch oven peach cobbler cookoff as well, a raffle drawing, auction and calf show at the Civic Center. The top three projects in Friday's build off will be among the items auctioned to raise funds for the children's charities and scholarships.
The raffle is for a Polaris Ranger 500, obtained thanks to a $7,500 from The Faulk Company, premier sponsor for the 2022 benefit. The four-wheeler comes with a trailer custom-built by Como-Pickton FFA. Tickets are available for $20 each or six for $100. Look for the trailer at events around the area or contact any Hopkins County Mason or those from Lodges around the area.
The benefit would not be possible without the many local businesses, organizations and individuals who not only donate funds to help under write costs, but also donate items for the auction, participate in the competitions and help at the various events.
---
Be sure to stay tuned to KSST and check out www. KSSTradio.com for additional updates about the 15th Anniversary Help-A-Child Benefit.