Paris Junior College-SSpgs
Public Information Services
PJC Students on President, Deans lists
Paris Junior College is pleased to announce that 184 students were named to the President's and Dean's lists for academic achievement during the Spring 2022 semester.
To be eligible for the President's List, students must earn a 4.0 grade point average, (straight A's) on a minimum of 15 semester hours. Those on the dean's list must have a minimum of a 3.5 grade point average for at least 15 semester hours, and have no grade lower than a "C." Both lists are compiled exclusive of developmental hours.
Students on the PJC President's List by hometown in area:
Brashear: Juan Andrade
Brookston: Latharian Huff
Cooper: Bryce Barrientos-Mendez, Alec Omel
Emory: Naim Diego
Mount Vernon: Baylee Covington
Pecan Gap: Jessie McGuire, Gabriella Morgan
Pickton: David Barth
Sulphur Springs: Jacob Bustos, Penelope Deterding, Bobbie Dye, Emma George, Maria Nunez, Cesar Rivera, Karen Rosales, Leslie Velasco
Students from the Dean's List by hometown in Texas:
Dike: Bailey Neal
Emory: Savanna Anderson
Ladonia: Rebekah Fornof
Lone Oak: Ramona Carter
Quinlan: Molly Miller
Yantis: Jarrett Bartley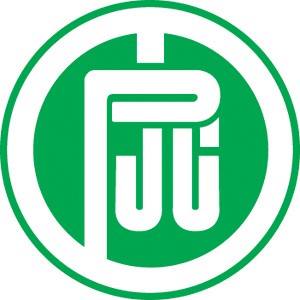 ---
Paris Junior College — located in Paris, Texas, about 100 miles northeast of Dallas — has been a part of the Lamar County community since 1924.
Paris Junior College offers Associate in Arts, Associate in Science and Associate in Applied Science degrees, as well as Certificates of Proficiency in technical/workforce fields. The college has expanded its academic curriculum through the years to encourage associate degree and university transfer candidates. Since establishing its first vocational program — jewelry and watchmaking in 1942 — the college has been aggressive in adding technical/workforce programs that will benefit students entering the workforce.
The campus of 54 tree-shaded acres includes 20 major buildings and residence halls and provides students a unique and pleasant environment for learning.
Paris Junior College also operates centers in Sulphur Springs, Texas, and in Greenville, Texas.
Vision
To be the educational provider of choice for the region.
Mission
Paris Junior College is a comprehensive community college serving the region's educational and training needs while strengthening the economic, social and cultural life of our diverse community.