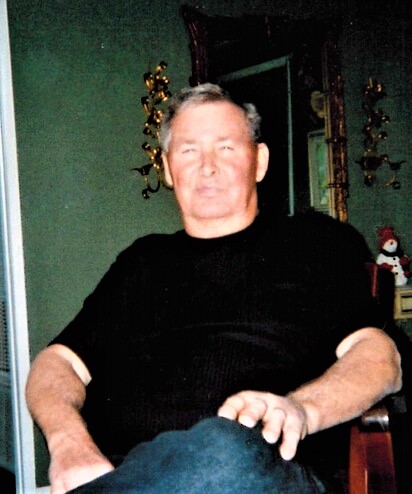 Funeral services for Bobby Gene Smith, age 84, of Sulphur Springs, formerly of Haynesville, La., will be held at 2 p.m. Tuesday, June 21, 2022, at Murray-Orwosky Funeral Home of Sulphur Springs. Visitation will start 1 hour prior to the service, at 1 p.m. Bro. Michael Davis will be officiating. Interment will follow at Conner Cemetery in Dike. Bobby passed away on Saturday, June 18, 2022, at home.
Bobby was born December 15, 1937, to the late Cyrel "Nick" and Ruby (Chandler) Smith in Claiborne, Arizona. He was a retired house painter, and a member of the First United Pentecostal Church. Bobby spent countless hours studying the bible, and in prayer, to strengthen his relationship with the Lord. He enjoyed tinkering with anything that needed fixing, even things that were too far gone. Self -described as "Kooky", he enjoyed joking, cutting up, and had a great sense of humor. He was a loving and devoted husband, father, grandfather, and great-grandfather, who will be dearly missed by those he leaves behind.
He is survived by his loving wife of 32 years, Mrs. Rose (Howse) Smith of Sulphur Springs; sons, Michael Smith and wife Imelda of Sulphur Springs, Bradley Smith and wife Misty of Lindale, Kevin Terry of Dallas, and Jason Terry and wife Crystal of Sulphur Springs; daughters, Melinda St. Clair and husband Keith of Sulphur Springs, and Janita Taylor and husband Charlie of Sulphur Springs; grandchildren, Lauren Ellis and husband Chris, Drew Terry, Laci Fletcher and husband Scott, Marissa Boyte and husband Jay, Zack Terry, Breanna Smith, Summer Owens and husband Trey, and Jalie Terry; great-grandchildren, Ryker Fletcher, Astin Ellis, Colt Ellis, Kayden Pierce, Scarlett Ellis, Olivia Rodriguez, Colt Pierce, Carston Pierce, and Jaxon Terry; and brother-in-law Rick Radican and wife, Tamara, and family.
He is preceded in death by his parents; his first wife of 27 years, Mrs. Wanda (Radican) Smith in 1989; brother, Billy Ray Smith; sister, Patsy Ruth Musketnuss; and mother-in-law, Ophelia Radican.
Arrangements under the direction of Murray-Orwosky Funeral Home.
The online register can be signed at www.murrayorwosky.com
---