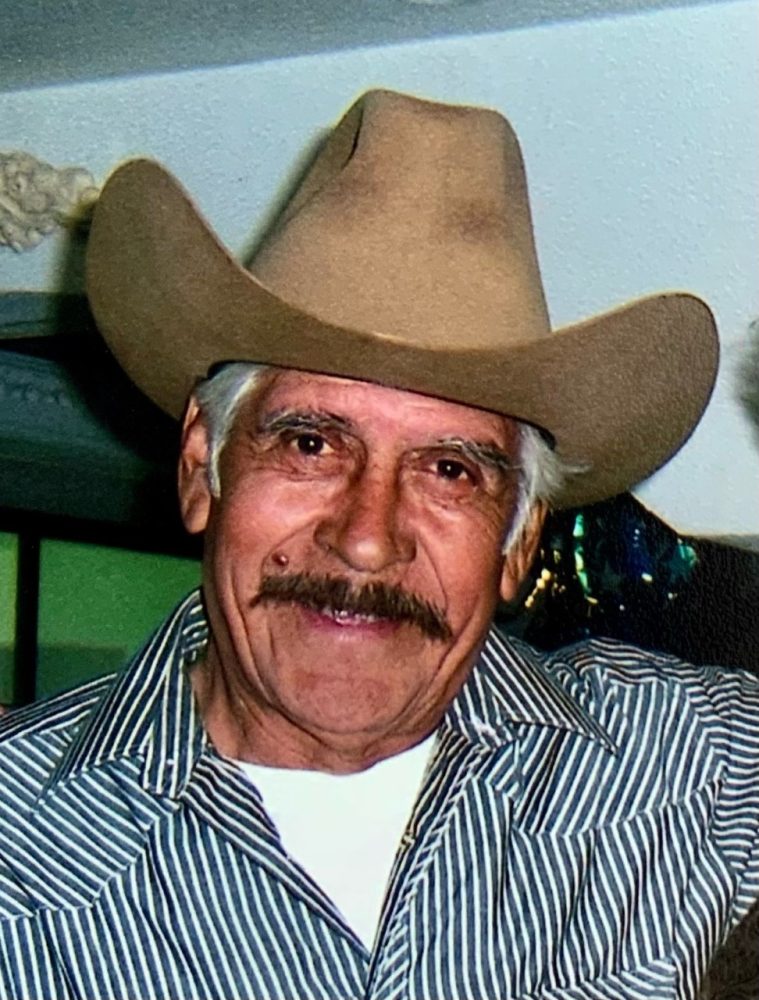 David Martinez, musician and cowboy, died peacefully on Thursday June 2, 2022, at approximately 8:05 a.m. in his home in Sulphur Springs, Texas. 
David is survived by his wife, Rosa Martinez; his children, Dalia, Cathy, Barbara, Ken, and step-daughters, Lorett and Eva; his grandchildren and great-grandchildren, of which there are over 50; his siblings, Jose, Irma, Maria, and Jaime. He was preceded in death by his parents, Fransico and Felicitas Martinez, and his daughter, Alice Olais. 
David was born in Santo Domingo, Coahuila, Mexico, on August 3, 1938. After moving from Mexico to Eagle Pass, Texas at the age of 8, he was already beginning his journey into the working world. By 15, he made his way to Illinois and, thereafter, met his first wife, Irene Herrera; they had 4 daughters together. After separating, he moved to Othello, WA, and would eventually marry Rosa Saldivar. David spent his last years in Sulphur Springs, Texas, with his wife, daughter Lorett Koepke and grandson Jason Koepke.
David enjoyed the social life and was usually the highlight of any occasion; you could catch him dancing, playing guitar, singing, or hosting events for family and friends. Even though he worked at a potato factory, everyone knew him as a cowboy. Everywhere he went, whether it was golfing, the beach, or any given day at home, he could be seen wearing his cowboy hat, boots, belt buckle, and a beer in one hand. There are several things he loved most: family, friends, music, horses, fishing, football, casinos, and his beloved TV shows and cowboy movies. He will be deeply missed by all who knew him.
Even on his last days he wanted everyone to know that he was truly blessed to have known you, loved you, and wished you a happy life.
Arrangements under the direction of Murray-Orwosky Funeral Home.
The online register can be signed at www.murrayorwosky.com
---