2 Recently Elected City Councilmen, Mayor, Pro Tem, New Planning & Zoning Committee Member Administered Oath
This week, Twila Gill took the oath of office for her new position on the City of Sulphur Springs Planning & Zoning Commission. She is among the new slate of officers appointed this month to serve on city board, two recently elected City Councilmen and recently reorganized City Council officers.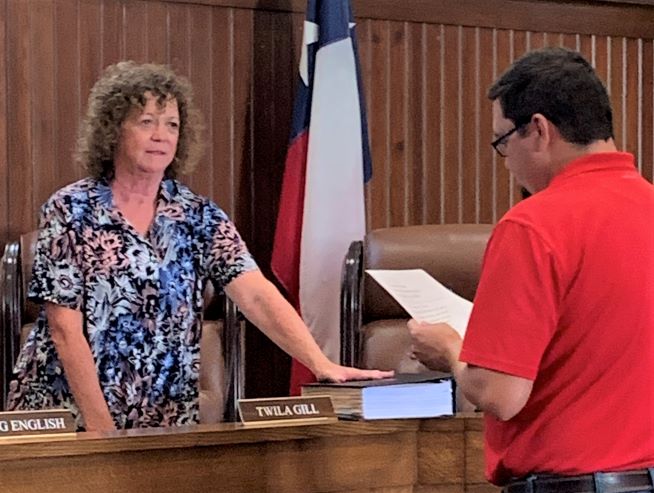 Gill was appointed to serve on the Zoning Board of Adjustments in February 2021 and took office on March 16, 2021. She recently asked city officials if she could be appointed to finish out the remainder of Tommy Harrison's term on the City's Planning And Zoning Commission. Harrison was appointed in June 2019 to replace Ben Spraggins on the 5-member Planning & Zoning Commission and reappointed in 2021. He gave up his seat on the P&Z Commission when he was elected to the City Council this spring. Gill then will serve on the Planning and Zoning Commission until June of 2023.
City Council
The City Council approved the appointment of Gill to serve in Harrison's place on the P&Z Commission during the regular council meeting June 7, when Harrison took the oath of office for Place 4 on the City Council, previously held for 18 years by Freddie Taylor, who opted not to seek another term in office. Gary Spraggins was also elected to a full term in Place 5 in May and took the oath of office at the June City Council meeting.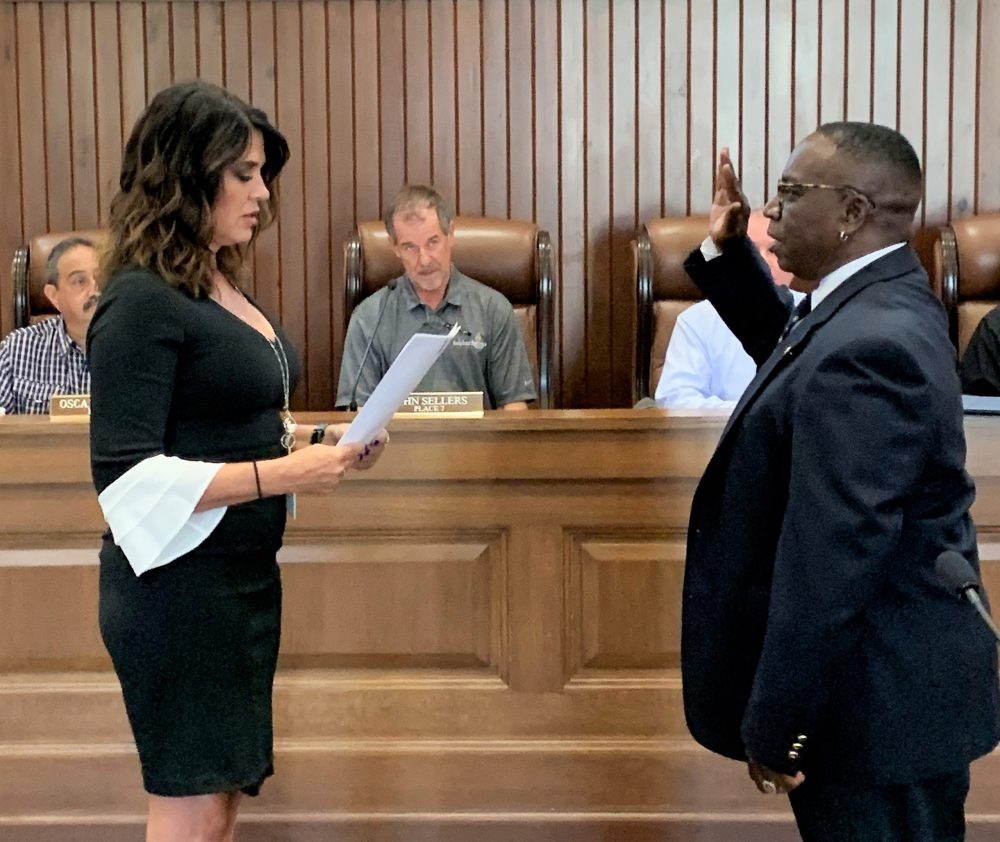 Afterward, the City Council had the task of selecting which members will serve as mayor and mayor pro tem.
Sellers at the June 7 meeting said while it's been an honor and privilege serving as mayor for six consecutive years, he would be pleased to allow someone else to take the seat. He offered thanks to recently retired City Secretary Gale Roberts, City Manager Marc Maxwell, for their assistance, and the various department heads for working with the council to make sure they better understand each's needs are met.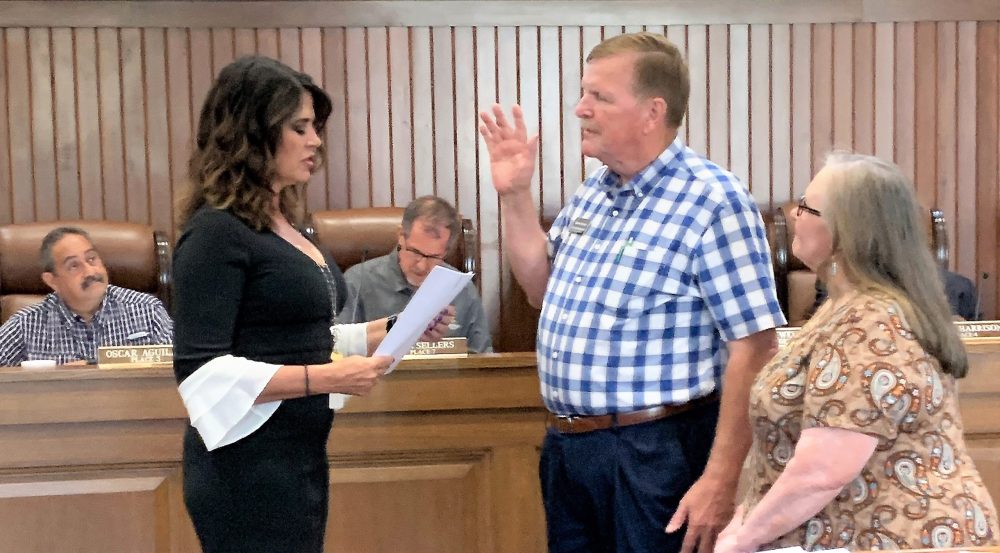 Sellers too extended thanks to his employer, City National Bank, for being so supportive and allowing him to serve as a community servant – especially during the pandemic when he and the city manger and other officials met more regularly via Zoom or other means to make difficult decisions for the community during normal work hours.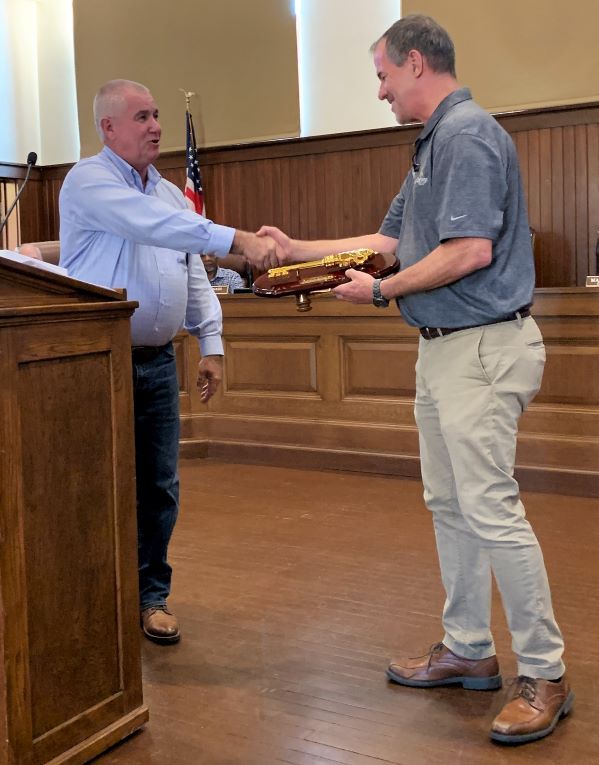 Sellers said while there were times he felt very alone in some of the decisions, he appreciated the relationship with the county and school system, working together to help keep the community as safe and strong as possible. He said there were times when he felt he and Freddie Taylor, who've both served multiple consecutive terms on the City Council, were alone in their stands.
However, at the end of the day, he's thankful for the current council as well as those in the past who come together despite personal opinions with respect for discussions and to make decisions for the good of the community.
Maxwell during the June 7, 2022, City Council meeting noted that each of the City Council member have their own unique personalities and perspectives. Sellers as mayor often thinks of details others do not. He noted Sellers to be a good man he's come to respect. While he cannot offer him the key to the city he did offer a plaque with a large key, representing "the key to our hearts." Sellers will continue serving his term in office in Place 7 on the City Council.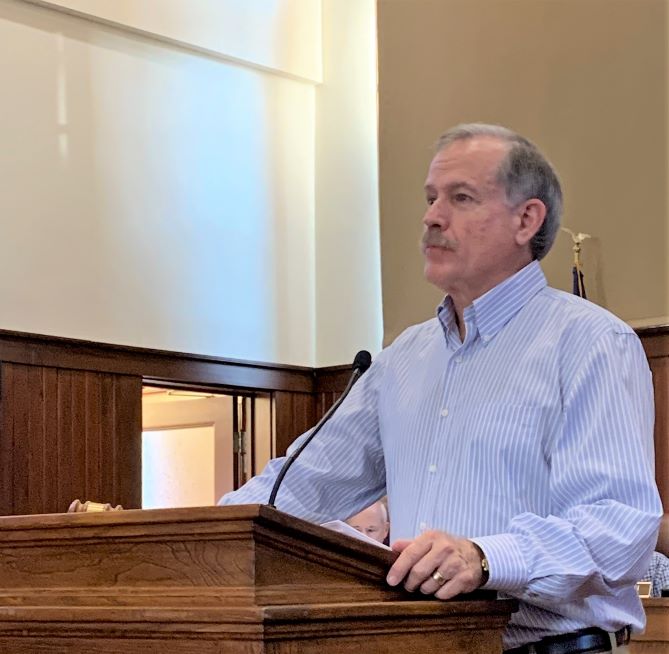 The City Council selected Place 6 Councilman Doug Moore to serve as Sulphur Springs Mayor and elected John Sellers to serve as mayor pro tem, filling in when Moore is unable to do so and offer his experience over the years as mayor.
Moore thanked his fellow City Council members for placing their trust in him and allowing him to lead them as they continue the good work in progress for the city.
Other City Boards
Craig English, Matthew Mattison and Pat Chase were each approved by the City Council for reappointment to the Planning and Zoning Commission beginning this month. Chase has served on the P&Z since January of 2020, when he was selected to replace Mike Horn, who had to resign after moving out of the city. Mattison was also appointed in January 2020 to replace Kelly Grimes on the P&Z Commission. Craig English has served on the P&Z since June of 2017, when he was appointed to fill a seat previously held by Brandon Williams.
Replacing Gill on the Zoning Board of Adjustments until her term ends in June 2023, will be James Litzler, who was appointed in June 2019 to replace Jonathan Newsom. Filling in as an alternate for Litzler as needed will be Gary Clem. Matt Johnson and Brad Burgin also were reappointed by the City Council to serve on the Zoning Board of Adjustments. Burgin was first appointed to the ZBA to replace Joel Sheffield. Johnson was appointed in 2020.
Also during the June 7, 2022 meeting, the City Council approved the following appointments to city boards:
Economic Development Corporation
David Fenton, replacing Buck Booker
Craig Roberts, reappointed for another 3-year term
Library Board
Sharon Burney, reappointed for another 2-year term,
Mack Pitts, replacing Kim Roberts, who served from 2012 to June of 2022
Board of Tourism and Promotion
Lucy McCorkle, arts representative, reappointed since 2006
Adam Teer, replacing Harry Singh as hotel/motel representative
Amanda Tredway, replacing Bradley Edge as Chamber representative
Airport Advisory Board
Brandon Moore, filling the unexpired term of David Baucom, which ends in June 2023.
Mark Meadows, reappointed since 2004
Kurt Sehnert, reappointed since 2008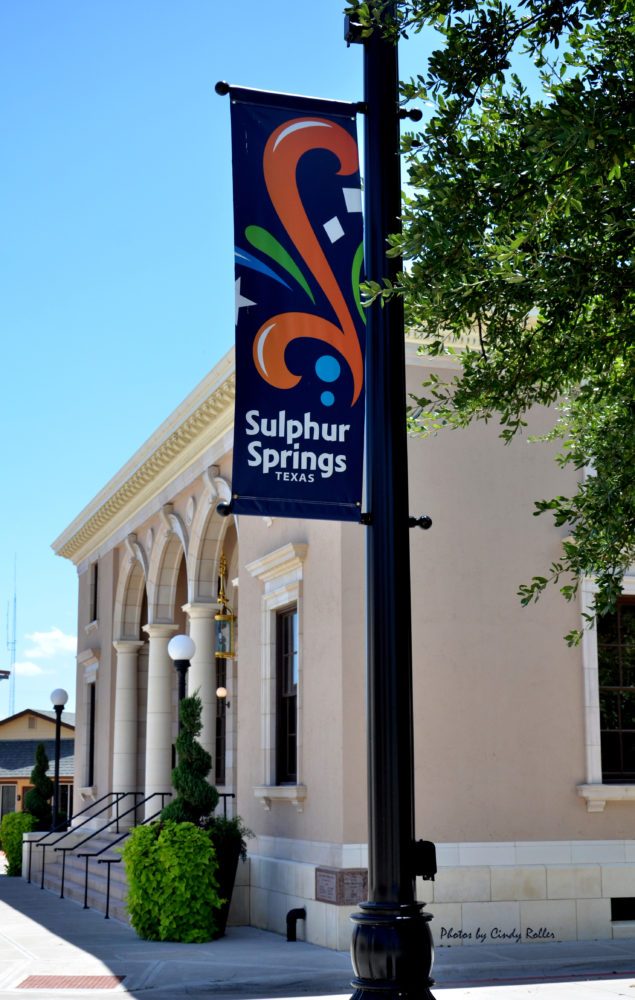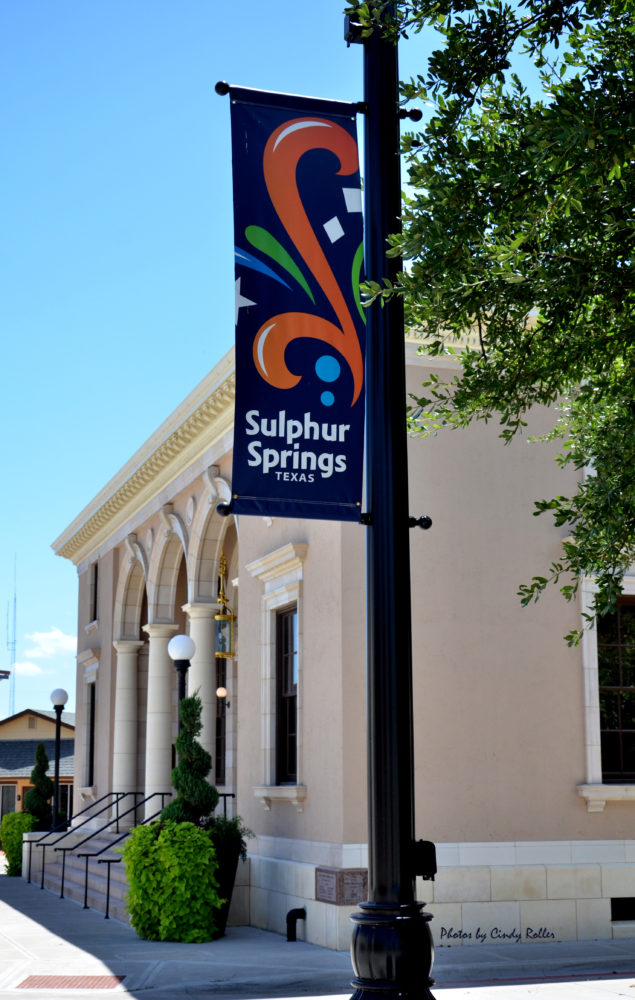 Construction Board of Adjustment
Wayne Cooper, reappointed as construction representative since 2004
Gary Stribling, reappointed as HVAC representative since 2010
Zach King, reappointed as alternate since 2009
Charles Westbrook, reappointed as alternate since 2010.
Downtown Revitalization Board
Butch Burney, replacing Helena Martinez
Phyllis Roundtree, reappointed to 2-year terms since 2015
Robin Boshears Patrick, reappointed since 2011.
Revolving Loan Fund Committee
Tommy Harrison, appointed through 2024 to replace Freddie Taylor
Sulphur River Municipal Water District Board
Linda Galligher, reappointed since 2016, agreed to serve another term but asked to be replaced next term