KSST's Faith Huffman recently sat down with the 2022 Ms. Hopkins County Senior Classic Pageant contestants in groups of three to help the community get to know these vibrant, engaging beauties a little better and whet appetites for this weekend's contest. And, 2021 Ms. Hopkins County Senior Wilma Thompson also graciously stopped by for a chat about her experiences this year.

The interviews have been broadcast over the past 2 weeks on The Morning Show and on Suddenlink Channel 18. Interviews and information provided about each of the 12 contestants will also will be posted, by interview group, on KSSTraido.com.
The Ms. Hopkins County Senior Classic Pageant will begin at 6 p.m. this Saturday, June 4, 2022, at Hopkins County Civic Center. There's no entrance fee to attend, just a desire to support the 12 contestants as they shine.
Those who wish may purchase tickets for a 50/50 raffle. Half of the funds from ticket sales will go to the lady crowned 2022 Ms. Hopkins County Senior to help her pay for expenses as she advances to the state pageant. Tickets are available in advance from any contestant or the Senior Citizens Center, or may be purchased at the door before the pageant. The other half of the money will go to the winning ticketholder. Tickets are $1 each or six for $5.
Jan Massey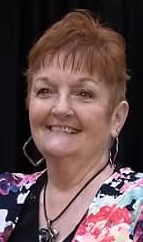 Jan Massey has one daughter and two grandchildren, one who is grown and another who thinks he's grown at "12 going on 20," she said with a laugh.
She has lived in Hopkins County since 1962. She sells advertising for the Millennium Shopper and has a home-based business.
The 79-year-old enjoys being around people, flower arranging, reading, writing stories and decorating.
She said she loves listening to music and dancing, attending senior dances, going to the Senior Citizens Center and helping with fundraisers. She said the community is so excited about and really looking forward to the future when construction of a new senior citizens activity center is complete. The project, she said, 'has been a long time coming."
Massey, a returning contestant in the annual pageant, said the ladies participating in the pageant always have fun. For a couple of years, she had health problems that precluded her from participating, and really hated that because she enjoyed competing. Then, COVID happened in 2020, shutting down nearly everything including social events like the pageant.
So, she said, this year is especially fun for her to be back together with the ladies participating in a great pageant, coordinated by Karon Weatherman. Many of the contestants join Weatherman, who Massey calls "a true Wonder Woman," and others recruited from the community, volunteering their time to help set things up.
"I always enjoy the ladies we participate with. Everybody has different personalities and the talent is different. We will be entertained and presented with a nice tea on Friday," Massey said of the get-together sponsored this year by Carriage House Manor and the Cottages with contestants, judges, MCs, sponsors and past winners invited, with rehearsal. "That's always enjoyable. We get to meet each other and get to know each other and plus we get to practice what we are going to do Saturday night. So, at least it won't be all new."
For newcomers, she cautions, expect the unexpected as there have been a few surprises over the years.
Her talent this year will be a little different. It will involve some music and a skit.
"One thing about it, age is just a number. I've learned throughout the years, if you enjoy doing something, you need to step out and do it. Don't hold back," Massey said.
She encourages everyone to get tickets for the 50/50 raffle, with the winner to be drawn during the pageant.
Becky Sanderson
Becky Sanderson is the mother to only one son, age 37, but has served as a second mother to many foreign exchange students she has hosted over the years. She has lived in Hopkins County about 30 years.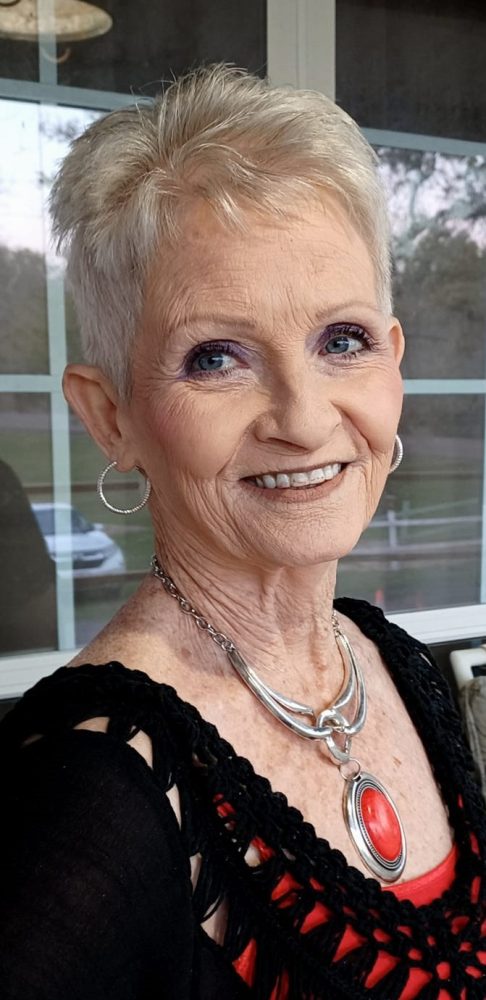 The 69-year-old loves crafts, making floral designs and cooking. In her spare time, she enjoys dancing with friends.
Sanderson's business, called "Granny Nanny," involves being a dog sitter, baby sitter, elderly sitter and house sitter.
"I fell into the job, but I like it. It's something to do after you retire," Sanderson said. "I do a lot of house sitting on vacation times. It's a lot of fun to stay with the pets. They're lonely, so that's what I do. "They stay in their own homes so they're comfortable."
This is Sanderson's first time to participate in the pageant. She said while a little nervous, she expects the experience to be a lot of fun.
Sanderson said she's been involved in pageantry for a long time as a judge, and her son was the first Little Mr. Sulphur Springs. She, however, has never competed in a pageant herself.
"I just kind of kicked it around for fun and, then, I got talked into this. You know how Karon is, and Ina Gore she's good at trying to talk you into things," Sanderson said with a laugh of Senor Citizens Center Program and Marketing Director Karon Weatherman, " They are sweet ladies so I just finally gave up and said OK."
She's known Weatherman for a while. Their sons went to school together so they were frequently involved in activities such as making 45 armbands during football season and working together to raise funds for the boys' senior class. She said she still occasionally sees some of the big paws they painted.
"It was fun. We had a lot of fun in school days," Sanderson said.
Sanderson plans to sing a 1950s Brenda Lee song, "but I need a man to whisper in my ear" she says with a laugh.
She noted that tickets for the 50/50 raffle are available from any contestant. And, the raffle winner of half of the money collected from ticket sales does not have to be present at the pageant to win.
Linda Pickle Hill
Linda Pickle Hill has 10 children, 17 grandchildren and 8 great-grandchildren. She has lived in Hopkins County for about 10 years now with her 83-year-old husband, who is a Sulphur Springs native. Her family also consists of her three service dogs, Atticus, Arysett and Hiram. They are Dogue De Bordeaux or French Mastiffs, like the canine featured in "Turner and Hooch." She said she loves her quirky family, and her three "Hooch-dogs" ensure there's never a dull moment at their house.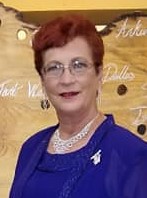 The 66-year-old works as night auditor for Clarion Pointe, and is a Stephen Minister at First United Methodist Church.
She enjoys genealogy, pow wows, horse shows, and public speaking and educating people about service animal rights. She is involved with Loving Friends Rescue and the Animal Shelter.
Pickle Hill too is a returning participant in the annual pageant, which she said introduces contestants to people with whom they will form friendships that will last a lifetime. She affirms it is a lot of fun. To those who are competing for the first time, she laughingly says, "never say never, because it will come right on your heals."
She first became involved in the pageant when her granddaughter informed her one morning that they'd entered her in the Ms. Hopkins County pageant a few years back. Her granddaughter broached the subject by asking whether she practices what she preaches: "To never be afraid, to step out of the box and always try new things." When she affirmed that to be true, Pickle Hill's granddaughter informed her the family had signed her up to compete in the pageant, so she did and has been competing annually ever since.
Pickle Hill said her talent will focus on "The Struggle For Buying a Bathing Suit, The Struggle is Real."
She noted pageant coordinator Karon Weatherman to be a "true asset and gift to Hopkins County," who will "put a smile on your face."
"We are so blessed to have her," she said of the pageant coordinator/Senior Citizens Center program and marketing director. "Anything, she's down for it."
Pickle-Hill noted how much Weatherman has been able to do in the space given, and is looking forward to seeing what she can do with what she's seeking to obtain in the new senior center building. She too is eager for the facility to take shape, so she can see what "ought to be amazing" things Weatherman does with the space.