KSST's Faith Huffman recently sat down with the 2022 Ms. Hopkins County Senior Classic Pageant contestants in groups of three to help the community get to know these vibrant, engaging beauties a little better and whet appetites for this weekend's contest. And, 2021 Ms. Hopkins County Senior Wilma Thompson also graciously stopped by for a chat about her experiences this year.
The interviews have been broadcast over the past 2 weeks on The Morning Show and on Suddenlink Channel 18. Interviews and information provided about each of the 12 contestants will also will be posted, by interview group, on KSSTraido.com.
The Ms. Hopkins County Senior Classic Pageant will begin at 6 p.m. this Saturday, June 4, 2022, at Hopkins County Civic Center. There's no entrance fee to attend, just a desire to support the 12 contestants as they shine.
Those who wish may purchase tickets for a 50/50 raffle. Half of the funds from ticket sales will go to the lady crowned 2022 Ms. Hopkins County Senior to help her pay for expenses as she advances to the state pageant. Tickets are available in advance from any contestant or the Senior Citizens Center, or may be purchased at the door before the pageant. The other half of the money will go to the winning ticketholder. Tickets are $1 each or six for $5.
Sharon Baker
Contestant Sharon Baker is the 72-year-old mother of two, grandmother of five and great-grandmother of two. She loves to cook, sing, dance and paint.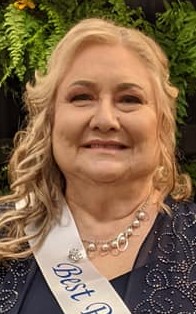 She was born in Dallas and raised in the Irving school system, but has lived in Hopkins County for three years.
Baker is involved in the community. Some of the things she participates in include Community Bible Study, Hopkins County Veterans Memorial and Main Street Theatre.
"Main Street Theatre – a lot of people may not realize that it's open again. We've redone it all inside – we're not finished redoing it inside, but it looks a whole lot better," Baker said. "We're having some great shows and we have concerts now too. I would just like everyone to come out and support the theater. We are working very hard to get it where ya'll will enjoy what we are doing. We have been open since January. We just want the people in Sulphur Springs to know, we are open and we are giving plays and music."
She participated in the 2021 Ms. Hopkins County Senior Pageant and said pageant coordinator Karon Weatherman signed her up to be in this year's pageant as well. Last year, Weatherman called asking her to be in a beauty pageant. She declined, having never done anything like that before. But, was convinced last year.
Baker said she had a blast participating in the pageant last year and even earned recognition for having the Best Personality.
"When they called me up there, they said, 'Best Personality. Sharon, come on up.' I went up and everybody in the crowd goes, 'Well, that fits,'" Baker laughed. "I think the pageant is good for Hopkins County, since we're the county seat."
Baker said she has only one talent and you can expect to catch her act during the pageant.
"I've been singing since I was 5 years old. I sang in a gospel group for 7 years, where we'd go, set up, tear down; go, set up, tear down. For 7 we did that. I was pregnant one of those years. So, when my doctor told me I couldn't go to any more gigs – we had one more gig – I went anyway," Baker said with a laugh.
Kylene Claypool
Kylene Claypool has four children, four grandchildren and three great-grandchildren. The 87-year-old is originally from West Virginia, but has lived in Sulphur Springs for about three years. She says her son, who has a coffee house, brought her to Sulphur Springs but has since moved to Oregon, where he bought a big farm. Claypool says she's happy in Sulphur Springs.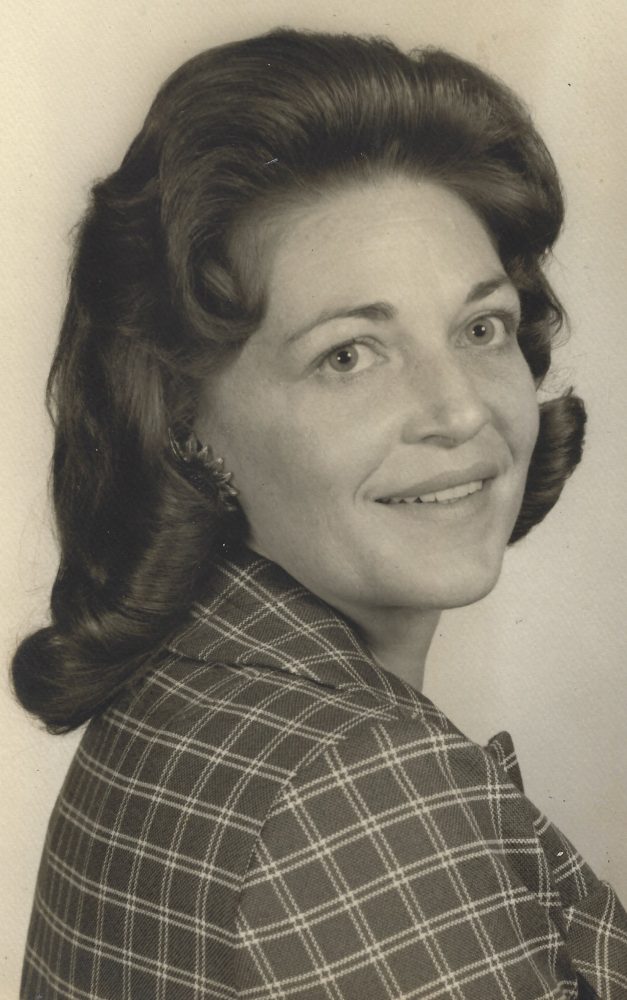 "I live in Frontier Crossing. I go up to the clubhouse every day. There's about six to eight of us that plays Mexican Train. It's fun. And you socialize. You're not sitting in your house. You're out with people, talking and joking and having fun. I enjoy it, being around people, talking to people," Claypool said.
The 87-year-old likes to play games of all kinds with friends and family. She loves to read, garden, dance, bowl and study the Bible. After hearing from Baker about the theater, she expressed interest in participating with Community Players.
Claypool also loves to serve and help people any way she can.
She said she too as talked into participating in the pageant by a friend. When asked about her talent, Claypool laughed.
"I don't have a talent. I made up one. When Karon asked, 'What's your talent,' I said, 'I don't have a talent,'" Claypool said. "I made up one. I'm going to tell a joke about me and then, I'm going to dance."
Sharon Dunham
Contestant Sharon Dunham said although she is originally from Mount Vernon, she's lived in Sulphur Springs for over years. She retired from the hospital as a cook and now does small engine repair with her husband James from their home on Loop 301. That's something she said she's learned in the last four years.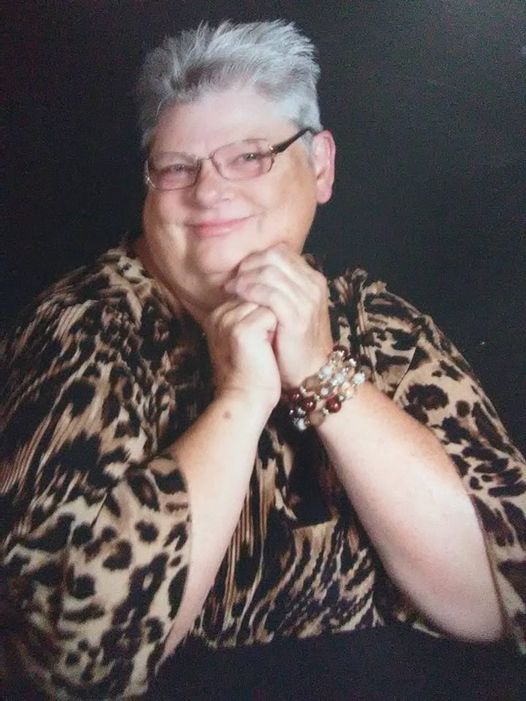 She also helps her husband carry drums and equipment to gigs, where he drums classic rock, blues and Country & Western music as part of the Birch Creek Band.
Dunham enjoys gardening, sewing, singing, fishing, camping and spending time with friends. She is also the leader of the TOPS group, which meets Wednesday at Emanuel Baptist Church.
"It's just a little group to support you in your weight loss. We have 10 members. We have fund. We go to state day once a year and we have a ball," Dunham said. "It's not like Weight Watchers or anything like that.
The 64-year-old and husband James have three dogs and two cats they consider their children.
Dunham said Weatherman also was responsible for her participation in the pageant this year, the first time she's ever been in one. She's known her for a while, so when she and another woman delivered Avon to her one day, Weatherman told her she needed her to participate in the pageant. She handed her paperwork, and when asked about it explained she'd only had three contestants sign up to that point, and Dunham would make four. So, Dunham agreed.
She too sings, mostly at Emanuel Baptist Church where she not only sings, but leads the music as well.