June 13, 2022 – A Mount Pleasant woman allegedly resisted when officers attempted to place her into custody, then compounded her unruly behavior by allegedly engaging in two separate altercations with officers upon arrival at the county jail, according to arrest reports.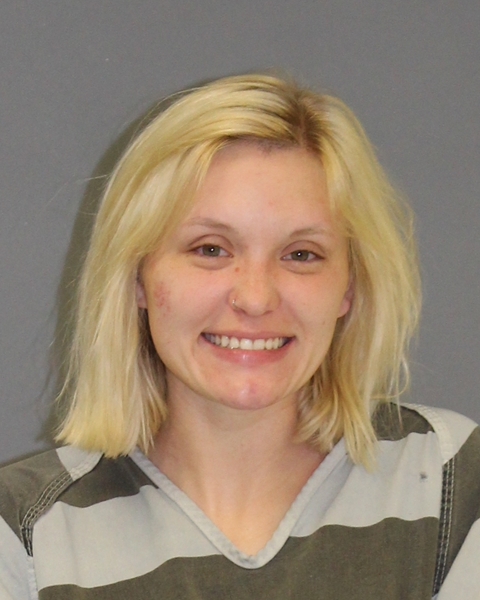 Cumby Police Officer Justin Talley responded at 7:54 p.m. June 12, 2022, to a report of a reckless driver on Interstate 30 east. The Ford Expedition in reportedly stopped on the FM 2653 overpass at the north Interstate 30 frontage road. There Talley made contact with the driver and sole occupant, identified by her Texas driver's license as Christina Anderson.
After further investigation, Talley attempted to take Armstrong into custody for driving while intoxicated. Anderson, however, physically resisted Talley's efforts to place handcuffs on her, the officer alleged in arrest reports. Hopkins County Sheriff's Office Deputy Zack Horne, arrived to assist Talley with the arrest. The Mount Pleasant woman continued physically resisting both officers efforts as they placed her into the back seat of Talley's patrol vehicle at 8:26 p.m. Sunday.
Upon arrival at the jail, Anderson allegedly continued to physically resist the efforts of two jail personnel, Lt. Whitney Waller and Sgt. Chandler Leo, and Deputies Deputy Isaac Foley and Drew Fisher, to place her into a "violent cell," designed to protect her from harming herself. While doing so, the 24-year-old woman allegedly kicked the two corrections officers.
Anderson eventually calmed down and was placed into a different cell at the jail. However, around 9:50 p.m., Anderson is accused of engaging in a second physical altercation with HCSO jail Sgt. Leo, allegedly slapping his face with her open hand.
As a result, Anderson was booked in at 10:14 p.m. on three assault of public servant charges, for the two altercation with officers at the jail, as well as one count of resisting arrest.
Anderson remained in Hopkins County jail Monday, June 13, 2022. The 24-year-old's bonds totaled $32,000 — $10,000 each on three assault of public servant charges and $2,000 on the resisting arrest charge.
The Hopkins County Sheriff's Office is located at 298 Rosemont St., Sulphur Springs, TX 75482. Non-emergency calls can be made to (903) 438-4040.