Hopkins County officers tracked two murder suspects to Missouri, where they were reported to have been apprehended and were in custody Wednesday at 8:35 p.m., according to Hopkins County Sheriff Lewis Tatum.
Sheriff's deputies found an abandoned vehicle when checking out a report of someone's personal items being located on a county road north of Sulphur Springs Monday evening. The vehicle came back as being from the Dallas area. Authorities at that time believe it had been dumped in Hopkins County, but continued to investigate, Hopkins County Chief Deputy Tanner Crump stated in a release.
A further search of the area was conducted and deputies located a deceased male who they believed to be associated with the vehicle and a victim of homicide that started in the metroplex, with the deceased male and vehicle dumped in rural Hopkins County, HCSO authorities reported.
"This evening two investigators from the Hopkins County Sheriff's Office, Texas and a Texas Ranger traveled to St Louis Missouri and arrested the two suspects in the homicide that was discovered Monday evening," Crump noted in update at an 8:35 p.m. June 15, 2022.
The victim of the homicide has been identified as Giovanni Alexis Najarro of Dallas, a Hispanic male born in 1987.
Through continued investigation, authorities followed leads in the homicide investigation all the way to St. Louis, Missouri. Two members of Hopkins County Sheriff's Office and a Texas Ranger traveled Tuesday to Missouri, where suspects Diamonye Jakeli Payne of Fort Worth and Aleigha Denise Coble of Colbert, Oklahoma, were taken into custody Wednesday evening in connection with the homicide, Crump reported.
The pair remained in custody there Wednesday night, but are expected to be extradited back to Texas on the charge at some point, officials reported.
"Although the investigation is ongoing we do not believe anyone else is involved. I would like to commend all the officers involved for a job well done," Tatum said of the local law enforcement's work in making arrests in identifying suspects and getting arrests in the homicide case in 2 days.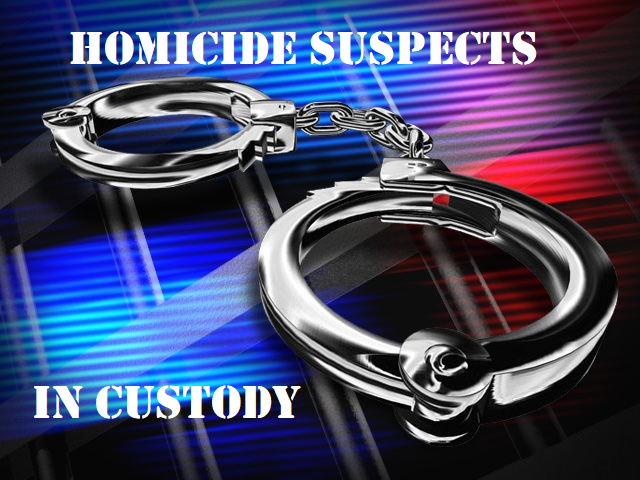 If you have an emergency, dial 9-1-1
The Hopkins County Sheriff's Office is located at 298 Rosemont Sulphur Springs, TX 75482. You can reach them for non-emergency matters at (903) 438-4040.