Tuesday, June 21, 2022 – An early morning vehicle pursuit concluded when the stolen car authorities were chasing crashed into trees. Three Arkansas residents were reported to have been taken into custody for further investigation, and the fourth occupant had to be extricated and was flown to an area hospital, according to sheriff's reports.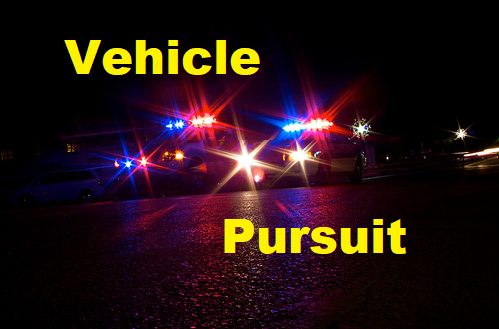 Hopkins County Sheriff's Office received an alert on a stolen car traveling eastbound on Interstate 30 as it entered Hopkins County June 21, 2022. Deputies attempted to stop the vehicle, which showed to be stolen in western Hopkins County. The driver of the vehicle failed to stop. Officers pursued the speeding vehicle as it continued eastward on I-30. It appeared the driver attempted to turn off of I-30 east as it approached the 127 exit. The vehicle left the roadway and stopped only after hitting trees in the nearby median, Hopkins County Sheriff Lewis Tatum reported late Tuesday morning.
Three of the four occupants in the car attempted to run from authorities on foot but were quickly apprehended and taken into custody for further investigation. The fourth occupant was reported to have been trapped in the car. Once firefighters and first responders arrived, the fourth occupant was extricated from the crushed car. A medical helicopter flew the occupant from the crash site to an area hospital to be evaluated and treated for injuries, Tatum reported.
The individuals in the car were all reported to be from Arkansas; charges were pending conclusion of an initial investigation of the incident, according to officials.
The Hopkins County Sheriff's Office is located at 298 Rosemont St., Sulphur Springs, TX 75482. Non-emergency calls can be made to (903) 438-4040.