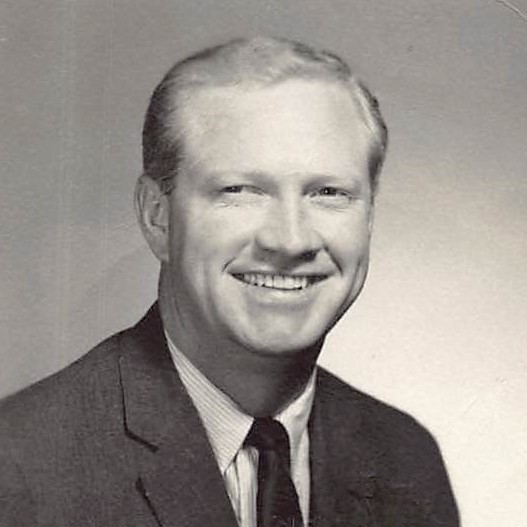 A funeral service for Dan Franklin Gregg, age 88, of Houston, will be held at 11 a.m. Tuesday, July 5, 2022, at West Oaks Funeral Home Chapel with Bro. Jimmy Rogers officiating. Interment will follow at Restlawn Memorial Park with Rod Gregg, Chad Gregg, Steve Stephens, Mitch Massey, Kale Gregg, and Brad Bouldin serving as pallbearers. Visitation will begin at 10 a.m., prior to the service.
Dan passed away on June 26, 2022, in Houston, Texas. He was born on February 19, 1934, in Paris, Texas, the son of Clyde Otto Gregg and Ethel Albright Gregg. He married Nina Rudine Bouldin on September 17, 1960, in Sulphur Springs, Texas. She preceded him in death on April 2, 2021.
Dan served as a Military Policeman for the United States Army, where he was stationed in Germany. He later received his BBA and MBA and worked as an accountant for many years at Dr. Pepper and RC Cola and later owned several T Shirts Plus franchises. Dan was an avid golfer, he loved spending time with his family, and going fishing.
He is survived by son, Pitney Cole Gregg (Nancy Markham); brother, Joe Bob Gregg (Ann); sister, Patricia Deuhr (Michael); and grandchildren, Kendall and Kale Gregg.
In addition to his wife, Nina Gregg, he was preceded in death by his parents and brothers, Jimmy Clyde Gregg and Brice Duane Gregg.
In lieu of flowers, memorials may be made to the National Multiple Sclerosis Society for the fight they fought together at www.nationalmssociety.org.
Arrangements are under the direction of West Oaks Funeral Home.
---