A Dallas pair was caught traveling in a stolen vehicle in Hopkins County Thursday afternoon.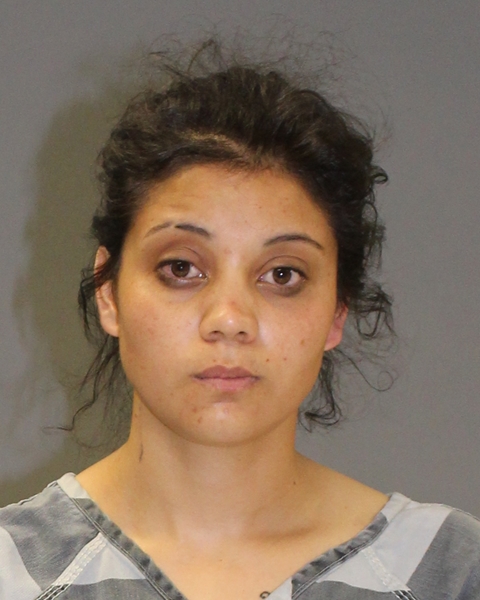 Hopkins County Sheriff's Office Communications Operators notified deputies a stolen vehicle had been located traveling east on Interstate 30 east in Hunt County headed toward Hopkins County. Deputies reported spotting a Chevrolet Avalanche matching the description given for the stolen vehicle as it entered Cumby.
Deputies Aaron Chaney and Chris Baumann at 3:52 p.m. June 2, 2022, reported stopping a black Avalanche at mile marker 116 on I-30 east. A female was reported to be driving and a male sat in the passenger's seat. Both were detained, according to arrest reports. Through investigation, Chaney wrote in arrest reports, it was determined the vehicle was the one that'd been reported stolen from the Dallas area on June 1, 2022. Both occupants were placed into custody at 4:46 p.m. June 2, 2022, and transported to jail. Law enforcement officers drove the stolen vehicle to the truck to the sheriff's office for further investigation; a small amount of drug paraphernalia was located inside the truck. After an inventory, it was released to a towing service.
Both 21-year-old Kenssy Liliana Perdomo-Vega and 37-year-old Manuel Xum-Tziguin, both of Dallas, were booked into Hopkins County jail at 7:34 p.m. June 2, on one charge each of unauthorized use of a vehicle. Both remained in Hopkins County jail Friday, June 3, 2022. Bond was set at $75,000 each on the felony UUV charge.
The Hopkins County Sheriff's Office is located at 298 Rosemont St., Sulphur Springs, TX 75482. Non-emergency calls can be made to (903) 438-4040.