D6 Inc. was granted a tax abatement from Hopkins County Hospital District Board of Directors and a 381 agreement by Hopkins County Commissioners Court in June 2022, the final pieces from local taxing entities needed to get the next of several planned expansions moving.
D6 Inc. In Texas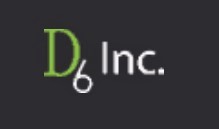 The business began operations at the end of 2020 after purchasing the property known locally as the old Coca-Cola plant, after being granted a Chapter 380 economic development agreement from the City of Sulphur Springs, an agreement with Hopkins County and a tax abatement from Hopkins County Hospital District. The business had projected adding 25 jobs to the local economy but, thus far, has added over 70 jobs.
Now, the business is not only planning two further expansions, but will be relocating it's corporate headquarters from Portland, Oregon to Sulphur Springs, Texas. In October of 2021, Texas Governor Greg Abbott announced a $1,432,200 Texas Enterprise Fund grant extended to and a $6,000 Veteran Created Job Bonus offered to D6 to help move its corporate headquarters.
The business, an advanced design-to-shelf packaging manufacturer, using recycled plastics, and when the pandemic began shifted to making face shields and masks. The latest project will expand the business' manufacturing presence in the state, building the first fully closed-loop recycling site for single-use PET clamshells in Sulphur Springs, 
Overall, the business is expected to expand the current operation by 300,000-square feet, with a 180,000-square-foot building to be constructed as soon as the business can get everything in line and another 120,000-square-foot building expansion in three years. The new buildings will be located on the Saputo (old We Pack) property just across from the current facility, on the 10 acres the EDC has near the railroad tracks, EDC officials reported in 2021.
D6 Inc. uses materials shredded at an LA plant and shipped in carloads along the railroad to be offloaded to make aluminum pans that can be thrown away after use, pie pans, Danish trays. They also make the clear plastic containers and packaging in which cut fruit and vegetables are packaged in for sale at Walmart. In addition to recycled aluminum and plastic, the business also uses recycles plastic bottle tops to make plastic pallets.
The business is approaching the relocation and expansion in three phases. D6 Inc. plans to build expand the current facility by 66,000 square feet, because the business has already outgrown the Coca-Cola facility.
"They need the space today. They're going to add the 66,000, which basically completely fills that lot up with buildings," SS-HC EDC Executive Director Roger Feagley told Hopkins County Commissioners Court on June 10, 2022, when presenting for consideration the 381 agreement for the 66,000-square foot expansion. "With this building there, that completely fills that lot. This agreement most likely won't see it to the end, because by the time they the 300,000 square foot building, it's their intention right now to sell what they've got now. We're trying to get them moving because they're just falling over each other."
D6 Inc. plans to tackle the 300,000 square foot expansion in increments of 100,000 square feet at a time. Engineers are currently working on plans for the 300,000 square foot building, but the agreements approved in the last 6 months are for the 66,000 square foot expansion. Once a workable facility is available across the street, D6 Inc. plans to sell the old Coca-Cola plant.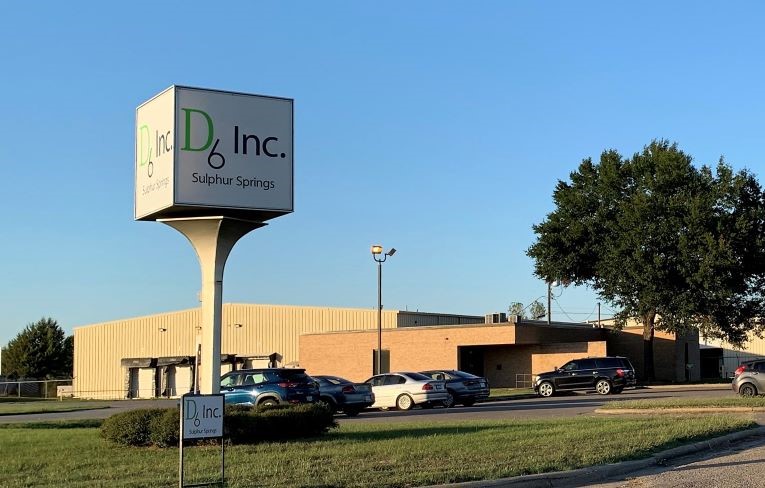 The 66,000-square foot expansion is estimated to be a $4.37 million project, with $2.7 million applied to construct the building and the rest will go toward equipment, shelving and other needed furnishings or accessory items.
The $21 million capital investment won't come without challenges. That's a lot of families to uproot along with the company's headquarters move to Sulphur Springs, and all of the logistics that will entail. In the current market, with homes snapped up almost as soon as or before they are put on the market, that could present a housing challenge to accommodate that many D6 executives and personnel; anticipated is a need for additional homes to be constructed to house all of them.
"If anybody's here in the audience or has any power with homebuilders, they're are trying to move people here and there are no houses to be had. They are to the point where they are talking about building a subdivision just for their employees. So, if you have any power to get homes built, this is needed," Feagley told the Commissioners Court earlier this month, noting that another potential economic development project expected to be ready for discussion and consideration for incentives in a few months will make the D6 Inc. expansion seem small by comparison.
The 2.8% unemployment rate in Hopkins County, while good for the labor force, means a shallow job pool from which to find workers to fill out all 251 positions needed to fully staff D6Inc. once the expansions and moves are complete. While many will be making the move from Oregon, especially corporate employees, the rest will be hired locally as needed.
Tax Incentives
D6 Inc., working with the Sulphur Springs-Hopkins County Economic Development Corporation since fall 2021, has sought tax incentives from three local taxing entities to help with the 66,000 square foot expansion. All approved follow the same policies and procedures implemented a year ago for a 25,000-square foot expansion at D6 Inc. This expansion will allow D6 Inc. to employ 30 additional employees, putting the local number at about 100 employees.
Sulphur Springs City Council on Jan. 4, 2022, approved on first reading Ordinance No. 2796, establishing a reinvestment zone for the expansion planned to begin immediately. The ordinance was presented again Feb. 1 to the City Council on second and final reading, establishing the reinvestment zone for D6, required for the hospital district to consider a request for a tax abatement; the hospital district cannot, however, establish a reinvestment zone.
The City Council also during the Jan. 4, 2022 meeting agreed to grant another 380 economic development agreement to D6 Inc. for the planned expansion announced by the governor.
Hopkins County Commissioners Court on June 18, 2022, approved a 381 agreement with the recycled container packaging business for the 66,000 square foot expansion. Most recently, Hopkins County Hospital District Board approved a tax abatement for D6 Inc. for the upcoming expansion on June 28, 2022.
During the regularly scheduled July 5 meeting, Sulphur Springs City Council will be asked to consider approving an ordinance establishing another reinvestment zone for D6 Inc. for the future 300,000-square foot facility. That part of the City Council meeting will begin at 7 p.m. Tuesday inside the Municipal Building (City Hall), on North Main St.