Festival Continues Saturday with Parade, Jr. Dairy Show, Milking Contest, More Hot Air Balloons
The 2022 Hopkins County Dairy Festival took flight Friday with a ribbon cutting and Hot Air Balloon Rally and Glow.

The 12 Dairy Festival Queen Coronation Pageant contestants gathered with 2019 Queen Rachel Bramlett, DF Board and Chamber of Commerce Board members, and community residents on Celebration Plaza at noon June 10, 2022, for the ribbon cutting event, which serves as the official opening ceremony for the community's salute to the dairy industry.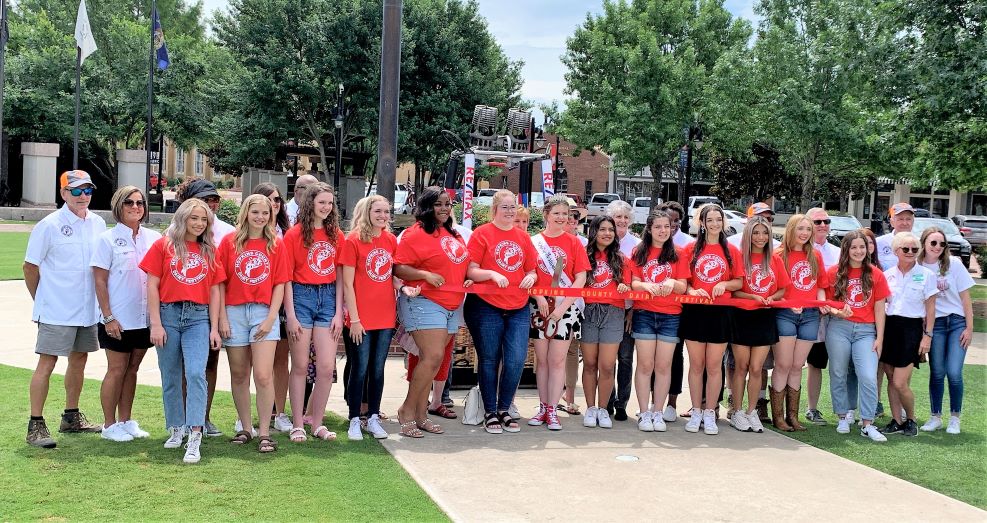 Contestants and the queen had their photos made in and around a hot air balloon, which a balloon pilot lit to give everyone a feel for the Hot Air Balloon Rally and Glow, which began at 6 p.m. and continued until at least 9 p.m. Friday.
The Balloon Rally featured over a dozen balloons being inflated from the field behind Shannon Oaks Church on East Industrial Drive. At least that many more balloons were heated and inflated for the "glow." At least one featured the face of a raccoon and another a character, while the others were a kaleidoscope of color hovering one the ground, including volunteers and pilot crews tethered by someone holding the hot air balloon ropes.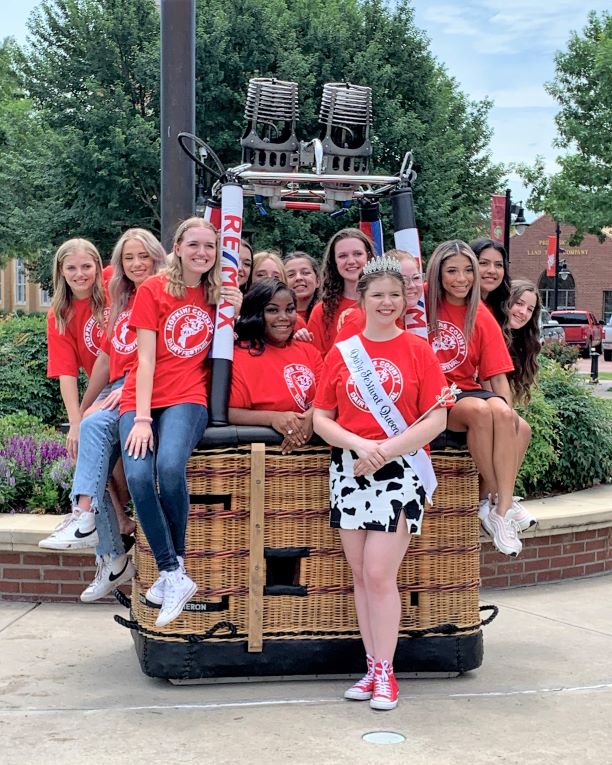 Once all of the balloons were inflated, the area was opened and encouraged to stride out, take photos and ask the pilots and balloon crews questions. All ages attend, many arriving early to watch as the balloons slowly took shape. An ice cream truck was on site and the church youth offered snacks for a fee.
Saturday, the Dairy Festival continues with the parade following the traditional parade route at 10 a.m. from Buford Park, down Connally Street to Gilmer and stopping at Kyle Street (between Brookshire's and the car wash). The Junior Dairy Show also begins at 10 a.m. in the Civic Center Arena. Dial Study Club will hold a Cow Patty Bingo at 2 p.m. at the Civic Center, then Pageant contestants and their parents will compete in the Milking contest in the Civic Center Arena at 3 p.m.
Another Hot Air Balloon Rally and Glow will follow at 6 p.m. June 11 at Shannon Oaks Church. Bring a chair and something to drink, or some money for snacks.
The Dairy Festival will culminate next Saturday, June 18, 2022 with the Coronation Pageant in the SSHS Auditorium with the crowning of the 2022 Dairy Festival Queen. The pageant begins at 7 p.m. See any contestant or contact a DF Board member for tickets.