An unclothed Denison man who lead officials on a brief vehicle pursuit Saturday was believed to have been under the influence of a controlled substance, authorities alleged in arrest reports.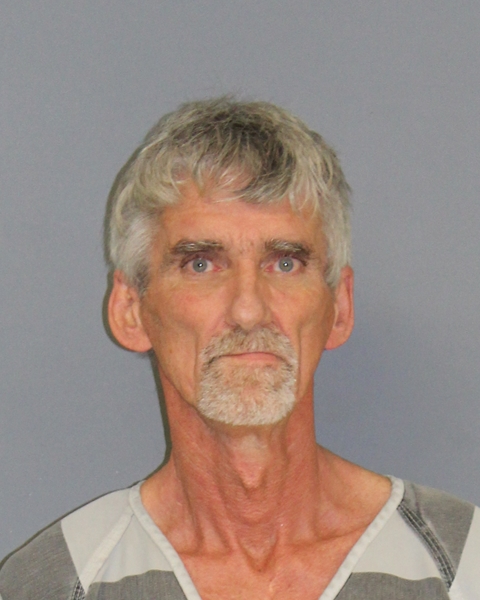 Hopkins County Sheriff's Office Deputy Drew Fisher attempted to stop a Ford Explorer for a defective tail light around 7 p.m. April 30, 2022, on FM 2653 at County Road 4786. Instead of yielding to the lights and sirens of the deputy's patrol vehicle, the driver continued on the county road for half a mile before pulling into a driveway on County Road 4784.
The driver, Fisher and Cumby Police Officer Justin Talley noted in arrest reports, was assisted out of the SUV and detained in handcuffs. He had no clothing on his body and appeared to the officers to be under the influence of a controlled substance, the latter officers believed based on 57-year-old Michael Aaron Peal's involuntary body movements and his profuse sweating, Fisher alleged in arrest reports. A crystal-like substance that later tested positive for methamphetamine and weighed 0.42 grams was observed in and recovered from the driver's seat of the SUV, the officers alleged in arrest reports.
The unclothed Denison man was taken transported to jail, where he was booked in on an evading arrest or detention in a vehicle and possession of less than 1 gram of a Penalty Group 1/1B controlled substance. Peal remained in Hopkins County jail Monday, May 2, 2022; his bond was set at $15,000 on the evading arrest charge and $10,000 on the controlled substance charge, according to jail reports.
The Hopkins County Sheriff's Office is located at 298 Rosemont St., Sulphur Springs, TX 75482. Non-emergency calls can be made to (903) 438-4040.