Four area veterans will be honored at 11:30 a.m. Thursday, June 9, in front of Hopkins County Courthouse with a send-off for Honor Flight DFW, which will carry them to Washington D.C. to see the veterans memorials and participate in special events designed specifically for veterans. All are encouraged to come downtown to help show appreciation and to honor these men who have served.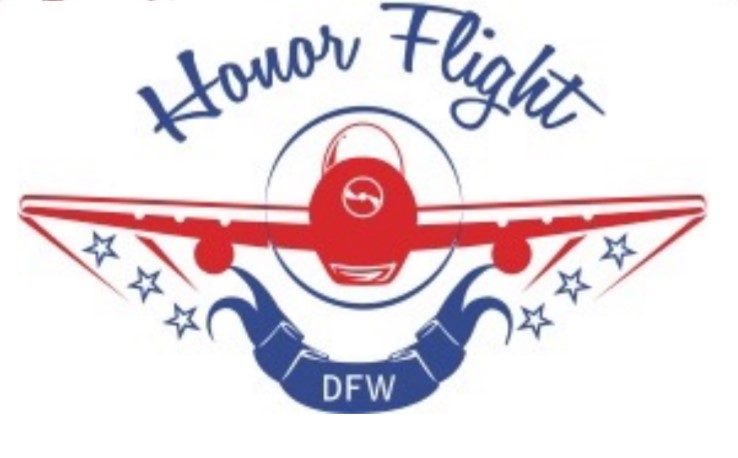 Four Vietnam veterans will be honored Thursday during the send off. Making the trip this year will be Air Force Veteran Phillip Gabbert, who will be accompanied by his son Ben Gabbert of Sulphur Springs; Army veteran Richard Patterson, accompanied by volunteer Troy Tutle of Sulphur Springs; and Air Force veteran Gene White, who will be accompanied by his daughter Linda Howell of Sulphur Springs. Also to be honored will be Army Veteran Troy Gilbreath, who made the trip last fall.
The veterans will depart for Washington, D.C., on Friday, June 10, 2022. Trip highlights typically will include visiting the National World War II Memorial, US Marine Corps War Memorial, Arlington National Cemetery, Air Force Memorial, Vietnam Veterans Memorial Wall, Korean War Veterans Memorial, United States Navy Memorial, Tomb of the Unknowns and an Airmen of Note Concert. The veterans will return Saturday night, June 11, 2022.
The send off Thursday, June 9, 2022, will include reciting the pledges to the flags, lead by Veterans Service Officer Danny Davis and singing of the National Anthem by Precinct 2 Justice of the Peace Brad Cummings. Veteran Clayton McGaw is slated to recite "That Ragged Old Flag." League Street Church of Christ Minister Jerry Savage will offer a prayer. Lonnie Fox will provide music for a military salute.
All are encouraged to attend the send off to honor these men for their service. Polly Swatsell will provide flags for any who wish to have one to show patriotism and support of veterans and Armed Forces personnel. Closing remarks will be offered by Judge Robert Newsom.
The Honor Flight departing on Friday, June 10, 2022, will be the 47th to depart from DFW. Judy Rawson Heaps has worked on the DFW Honor Flights board since her dad, Jean Rawson, made the first flight in May of 2009.