Ricardo Contreras of Sulphur Springs, Texas passed away on May 6, 2022, at the age of 79 from a long battle with several medical issues. He was surrounded by his Loving family until his last breath.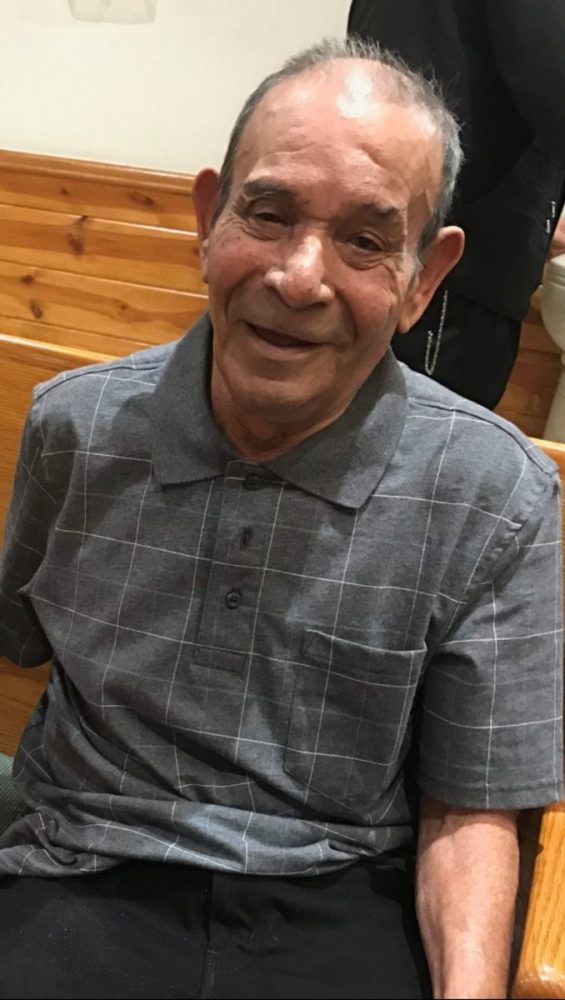 Ricardo was born on February 7, 1943, in Leon, Guanajuato Mexico. He spent his childhood and teenager years working with leather as a cobbler in which he had a deep passion for. He spent 3 years serving in the Mexican military. He eventually relocated to Hopkins County, where he found his second passion – working countless years in the dairy farm industry.
Ricardo was blessed with a large and loving family. He met his wife to be, María de Lourdes Contreras in September of 1962. They were engaged and married two years later, on September 16, 1964. Their romance lasted all 58 years and was blessed with ten wonderful children, twenty grandchildren, and fourteen Great Grand children. He helped raise his Grandchildren spending countless hours and days with them. They brought him so much joy and happiness.
Ricardo loved playing soccer and played in several competitive tournaments and leagues with his wife beside him. After he couldn't play anymore, he would spend several hours a day watching soccer on tv. Ricardo had a relationship with God and will be doing these hobbies in Heaven.
Ricardo was predeceased by his father, Guadalupe Contreras; mother, Enedina Contreras; son, Ricardo Contreras Jr; daughter, San Juana Contreras; son, Francisco Javier Contreras survived by wife (Carmen Contreras); and son, Guadalupe Jose Contreras. He is survived by his wife, Maria Contreras; his sons, Juan (wife Wanda Contreras), Antonio (wife Veronica Contreras) Ricardo and José de La Luz Contreras; and his daughters, María de Lourdes Contreras and Maria de Socorro Contreras.
The viewing will be held on Thursday, May 12, 2022, from 5 to 7 p.m., with rosary to follow at West Oaks Funeral Home, 500 South Hillcrest Dr., Sulphur Springs Texas 75482. Funeral services will begin at 1 p.m. May 13, 2022, at Saint James Catholic Church, 297 Texas St., Sulphur Springs, Texas 75482. Burial services will be held at Richland Cemetery on 1006 Farm Road South, Sulphur Springs, Texas 75482. Pallbearers include Juan, Tony, Ricardo, Luz, Tony Jr, Luz Jr, Martin Contreras, Francisco Jr. and Alex Lopez.
Flowers can be sent to West Oaks Funeral Home, 500 South Hillcrest Dr., Sulphur Springs, Texas 75482; or 819 Carter St., Sulphur Springs, TX 75482, addressed to the Contreras Family.
---