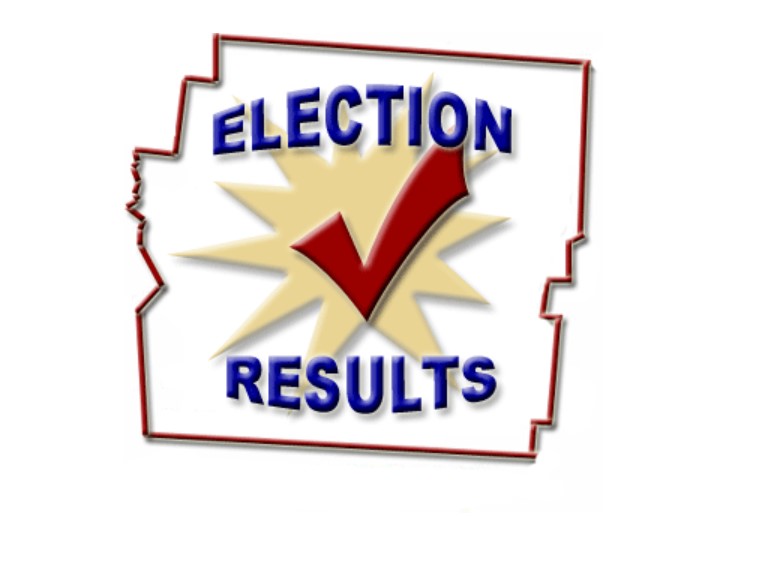 Below are the results of the Tuesday, May 24, 2022, Democratic and Republican Party Primary Runoff Elections, which determine who will represent their party on ballots on Nov. 8, 2022. It should be noted that all results are unofficial until canvassed.
Texas Lieutenant Governor
In the Democratic Runoff for lieutenant governor, Mike Collier received 104 votes and Michelle Beckley 74 votes in Hopkins County.
The total for the state was Collier receiving 263,503 votes and Beckley 217,398 votes giving Collier 54.79% and Beckley 45.21% of the overall vote in Texas.
The Democratic winner in November faces incumbent Dan Patrick, who won the primary against five other candidates by securing 76.61% of the votes cast in the March 1 Republican Primary for Lieutenant Governor.
Texas Comptroller of Public Accounts
Hopkins County voters selected Janet T. Dudding as the Democratic Party favorite for Comptroller of Public Accounts with 72.99% (127 votes) of the votes cast going to Dudding compared to Angel Luis Vega, who received 27.01% (47 votes) of the votes cast in Hopkins County for the office.
The results across the state weren't quite as close, with Dudding receiving 290,088 votes to Vega's 182,404 votes. That, however, still has Dudding finishing ahead with 61.4% to Vega's 38.6% for the Democratic nomination for the state comptroller.
That should put Democrat Dudding facing off in November against incumbent Glenn Hagar, who beat out challenger Mark V. Goloby by taking 81.69% of the overall Republican votes cast in the March 1 Primary for the Republican nomination, for the office of Texas Comptroller of Public Accounts.
Texas Commissioner of General Land Office
Hopkins County Democrats also approved Jay Kleberg over Sandragrace Martinez in the race for Commissioner of General Land Office. A total of 128 votes (72.32%) were cast in Hopkins County for Kleberg and 49 votes (27.68%) for Martinez.
Overall, across the state, these results were much closer for the Democratic nomination for Land Commissioner. Kleberg received 252,420 votes and Martinez 224,689 votes, putting Kleberg ahead with 52.91% to Martinez's 47.09% of the overall 477,109 votes cast across the state in the Democratic Runoff for General Land Commissioner.
In Hopkins County on May 24, Republicans selected Dawn Buckingham 777 votes to 298 votes. That gives Bukchingham the county Republican nomination on a vote of 72.28 % to Westley's 27.72%
Across the state, Dawn Buckingham received 592,683 votes to Tim Westley's 268,914 votes. That has Buckingham finishing the May 24 runoff with 68.79% to Westley's 31.21% of the Republican votes.
With those results, Martinez should appear on the ballot as the Democratic candidate and Buckingham as the Republican candidate on Nov. 8.
Texas Attorney General
On May 24, 2022, Hopkins County Republican voters selected incumbent Ken Paxton over challenger George P. Bush 884 votes to 310 votes or 73.14% to 26.86%.
Across the state, the result was closer. Paxton received 630,064 votes giving him 67.96% of the overall Republican votes cast for Attorney General on May 24 while Bush received 297,025 votes, giving him 32.04%.
In the Democratic Primary Runoff, Hopkins County Joe Jaworski finished just ahead of Rochelle Mercedes Garza for the party nomination for Attorney General. Jaworski received 92 votes (51.69%) and Garza 86 votes (48.31%).
Across the state, however, Rochelle Mercedes Garza finished head of Joe Jaworski. Garza received 303,386 votes to Jaworski's 180,339 votes, giving Garza 62.72% of the overall Democratic votes for Attorney General and Jaworksi 37.28% on March 24.
Based on the preliminary votes reported to Texas Secretary of State's Office, Democrat Garza is set to face Republican Paxton on the ballot in November.
Texas Railroad Commissioner
In Hopkins County, 675 Republican voters selected incumbent Wayne Christian and 437 selected Sarah Stogner as their choice for Railroad Commissioner. That gives Christian the win in Hopkins County 60.7% to Stogner's 39.3%.
Texas Republicans selected Christian 571,705 votes to Stogner's 307,258 votes, giving the incumbent the party nomination for Railroad Commissioner 65.04% to 34.96%.
Christian will face Democrat Luke Warford on the November ballot; Warford had no challengers in the March 1 Party Primary.