A 30-year-old Poplar Bluff, Missouri man was accused early Sunday morning of money laundering and theft of a firearm, according to arrest reports.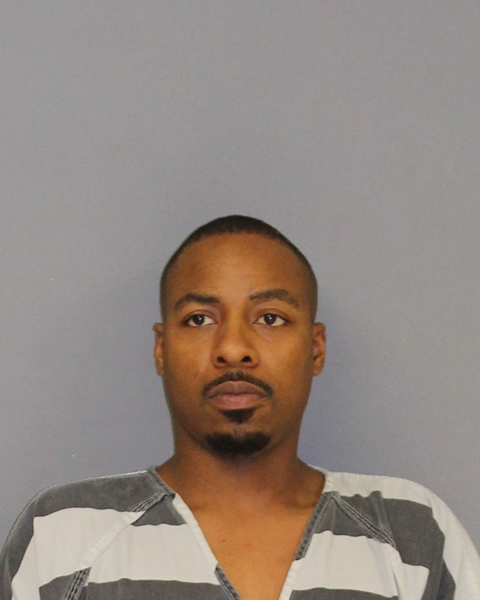 Hopkins County Sheriff's Office Deputy Josh Davis reported stopping a red Hyundai for an expired registration and an equipment violation at 2:56 a.m. Sunday, May 22, 2022, on Interstate 30 west at mile marker 110. Davis reported smelling a marijuana odor emitting from the vehicle as he contacted the driver.
During the course of the traffic stop, Jaleel Devontae Gipson admitted to having marijuana and a handgun in the vehicle. During a probable cause search, Davis reported finding a trash bag with a store bag containing several bundles of US currency bounded with rubber bands. The bills ranged from $10-$100, which the deputy recognized through his law enforcement experience is commonly indicative to the sales of narcotics and other criminal activity, Davis alleged in arrest reports.
When questioned about the money, Gipson failed to advise how much money was in the sack much less how he obtained it, according to Davis. A pat down yielded additional cash in Gipson's shorts pocket. Gipson was taken into custody at 3:30 p.m. Sunday and transported to the county jail, where a quick count of the cash revealed it to be more than $66,000, Davis noted in arrest reports. A handgun found inside the vehicle also came back as having been reported to authorities in Campbell, Missouri as stolen.
Gipson was booked into Hopkins County jail at 11:28 p.m. May 22, 2022, for money laundering in an amount equal to or more than $30,000 but less than $150,000 and theft of a firearm. The 30-year-old Missouri man remained in Hopkins County jail Monday, May 23, 2022. His bond was set at $20,000 on the money laundering charge and $10,000 on the theft of firearm charge, according to jail reports.