A 27-year-old Jackson, Mississippi woman was arrested for having suspected MDMA pills, according to arrest reports.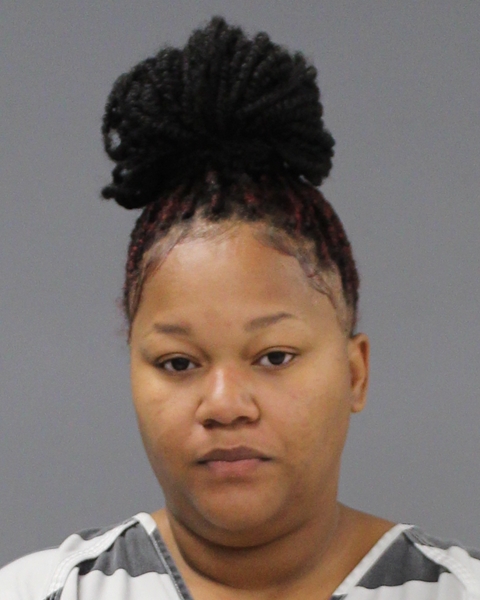 Hopkins County Sheriff's Office Deputies Elijah Fite and Dan Turrentine, and Sgt. Richard Greer reported stopping a red Kia at 12:34 p.m. Monday, May 30, 2022, for a minor traffic infraction on Interstate 30 east at mile marker 142. Upon contact with the two occupants, Fite reported smelling a marijuana odor emitting from the vehicle. The driver reportedly admitted to smoking marijuana inside the vehicle.
Deputies had the pair step outside of the vehicle. A search of the vehicle yielded two pills in a bag inside of a purse. Based on training, a contents were believed to be suspected MDMA pills. One firearm was found in the woman's purse. The woman admitted there was another firearm in the trunk. Deputies secured the suspected MDMA pills and both firearms to a patrol vehicle and detained both occupants. The woman claimed both guns but claimed the Ecstasy (street name for MDMA) belonged to a relative.
Marcandice Justavea Gant was taken into custody at 1:14 p.m. May 30, 2022, and transported to Hopkins County jail where she was booked in on a possession of less than 1 gram of a Penalty Group 2 controlled substance charge for having the suspected MDMA pills and unlawful possession of a firearm. The 27-year-old Jackson, Mississippi woman remained in Hopkins County jail. Bond was set at $5,000 on the felony controlled substance charge and $1,000 on the Class A misdemeanor weapon charge, according to jail reports.
The Hopkins County Sheriff's Office is located at 298 Rosemont St., Sulphur Springs, TX 75482. Non-emergency calls can be made to (903) 438-4040.