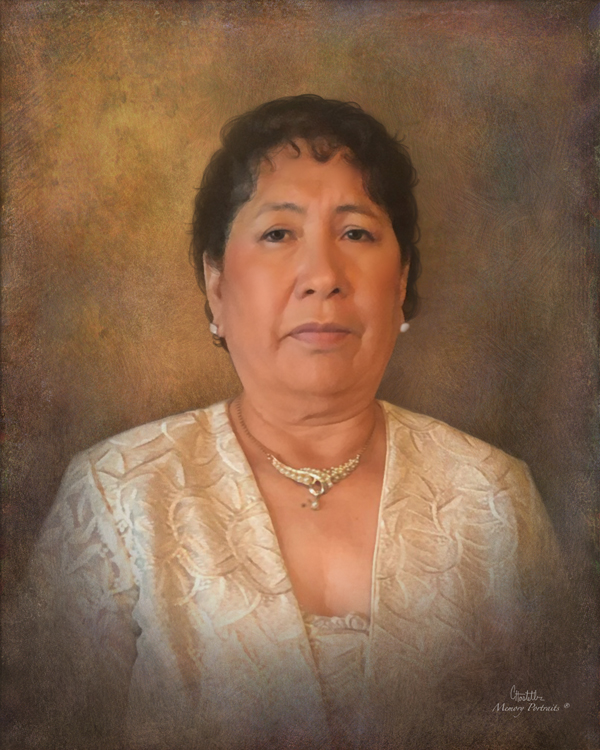 Elia Tellez of Sulphur Springs, Texas passed away on May 18, 2022, surrounded by her loving family.
Elia was born December 24, 1960, in Atotonilco, Zacatecas, Mexico. Daughter of late Antonio Cisneros and Elvira Chavez. Then, later met her husband Jose Antonio Tellez and married on April 2, 1975, in Jimenez del Teul, Zacatecas, Mexico. Three years later, they relocated to Hopkins County and started their beautiful family of four: son, Saul Tellez wife Maria Tellez; daughters, Beneranda Garcia husband Julio Garcia, Patricia Marin husband Federico Marin, and Josefina Romero husband Alejandro Romero. They were blessed with 11 grandchildren Vanessa Tellez, Cesar Garcia, Leslie Garcia, Estrella Garcia, Anabel Marin, Tracie Marin, Lisa Marin, Ellie Marin, Alex Romero, Janelle Romero, and Jonathan Romero.
In 1983, Antonio and Elia Tellez listened to God's calling and founded Church Jesus es el Camino from the ground up, working in God's plan and never letting any obstacle push them down. Blessed with a huge church family that has stood by their side for the past 39 years, Elia has touched countless lives either at church or at work. She was a huge blessing to many who crossed her path. Her Faith grew more and more throughout the years; she always stood her ground no matter the situation.
Visitation will be held at 8 p.m,. Saturday 28, 2022, at Church Jesus es el Camino 329 FM-900, Saltillo, Texas 75478. Funeral Service 10 a.m. Sunday 29, 2022, at Church Jesus es el Camino. Burial Services will follow at 2 p.m. at Shooks Chapel Cemetery, 31 County Road 1104, Sulphur Springs, TX 75482.
Pallbearers include Antonio Tellez, Saul Tellez, Humberto Cisneros, Julio Garcia, Federico Marin, Alejandro Romero, Cesar Garcia, and Alex Romero.
Flowers can be sent to West Oak Funeral Home, 500 S. Hillcrest Dr., Sulphur Springs TX, 75482.
Arrangements are under the direction of West Oaks Funeral Home.
---