A 49-year-old Cumby man was accused of firing a gun during a disturbance with a woman and her son Tuesday.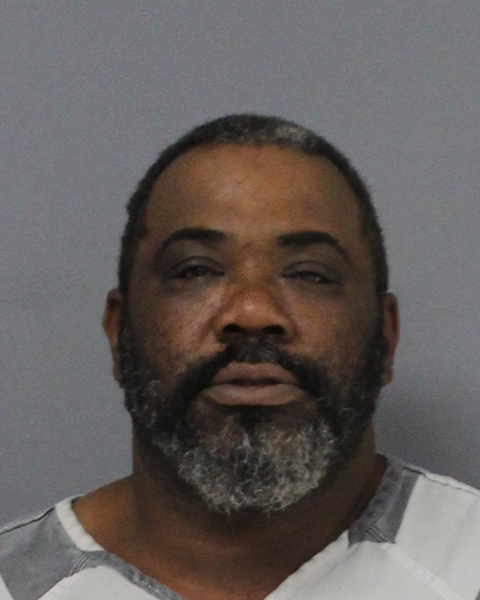 Hopkins County Sheriff's Office Deputy Chris Baumann responded at 4:17 p.m. May 24, 2022, to what was reported as an active disturbance on County Road 4734. Upon arrival, he detained the 49-year-old male resident for further investigation.
Christopher Michael Parker claimed he was arguing with the woman, who was seated in the chair next to him in the living room of the residence. The woman reportedly leaned forward and reached down and reached into the purse by her feet. He claimed he knew she carried a firearm in her purse, so he picked up his firearm and fired a warning shot into the ceiling above her head and told her to leave, Baumann alleged in arrest reports.
The woman's son allegedly retreated to his bedroom, but punched a hole in the hall wall as he did so. Parker was alleged to have threated to kill the other male and his mother, according to arrest reports.
Another deputy reportedly met the female and her son at a different location to try to glean what had occurred.
Parker was taken into custody at 5:43 p.m. Tuesday, May 24, 2022, and booked into Hopkins County jail at 6:41 p.m. May 24, 2022 on two aggravated family violence assault with a deadly weapon charges. Sgt. Todd Evans was noted in arrest reports to have assisted on the call.
Parker remained in Hopkins County jail Thursday, May 26, 2022. The 49-year-old man's bonds totaled $200,000 – $100,000 per aggravated assault charge, according to jail reports, which also show one prior assault charge on his records. Parker was was jailed May 5, 2004 on a warrant for aggravated assault with a deadly weapon; he was released from the county jail on a $20,000 bond later that day, jail records reflect.
The Hopkins County Sheriff's Office is located at 298 Rosemont St., Sulphur Springs, TX 75482. Non-emergency calls can be made to (903) 438-4040.