Hopkins County Commissioners Court this week approved two preliminary plat proposals and considered generator bids as well.
Plats
The court was asked to consider approving a preliminary plat for the Noah Joy Estates as well as another for the Piper Jay Estates. A representative for the projects told the commissioners the first, as planned, would turn 60 acres into 29 2-acre parcels. Each would have a site built, modern farm house on it. The second would be 10 acres, divided as well.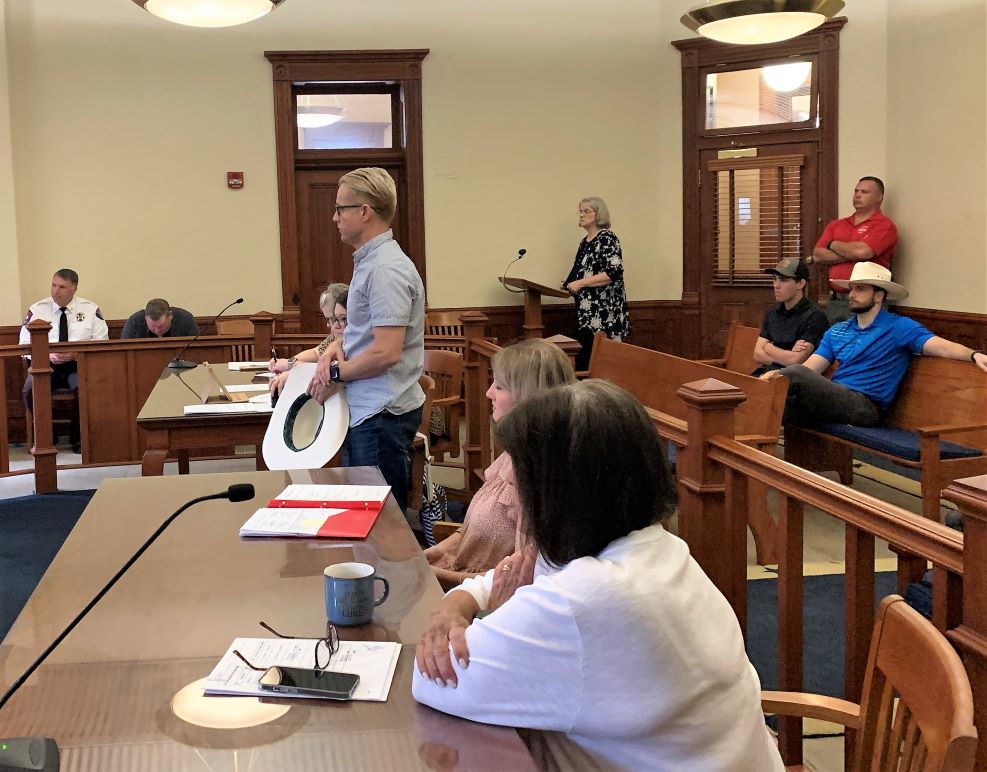 Fire Marshal Andy Endsley reported the developer has gone above and beyond to meet all terms asked, including agreeing to an engineering study and contact the soil conversation officials for a 100-year study to determine sustainability of water, and whether an elevated tank or dry hydrant will be used.
Overall, the plan for the two pieces of land would result in 38 new homes, to be built over the next few years. The preliminary plats were approved as recommended.
Generators
Local Grants Coordinator Beth Wisenbaker told the court the costs for a large for county use and a small generator that could be loaned to volunteer fire departments and water supply systems in inclement weather or otherwise need like most things came in higher than originally expected. The cost or transfer switchers were especially high. She recommended going ahead with the generator purchases but to rebid the switches. The generators were estimated to arrive in July or August
Funding for the mounted generators comes from 2018 flooding mitigation funding. The FEMA would pay 75% of the original amount and the county is to pay the remaining 25% of the grant. The county's 25% matching portion for the grant will come from the general fund, and likely won't be due until the next budget cycle. Wisenbaker said application was in the process to see if additional funding could be provided from FEMA to help with the increased costs.
Other Business
The court also approved a request from Frontier Communications to bore 1,909 feet of County Road 2307 nd Posey lane, install handholds, drop boxes and conduit in Precinct 2.
During a work session, the commissioners met with Texas Department of Transportation, community members and state officials' designees to discuss potential changes for State Highway 11 east in Como, especially the FM 69 intersections, where at least three major crashes have occurred, including one which resulted in the death of a local teen.
Salvage yards, a budget work session were also on the Commissioners Court work session agenda along with discussions with the fire marshal and sheriff about department operations, expenses and any proposed improvements and repairs.