Sulphur Springs City Council this week approved the purchase of materials for three major street projects, with one project progressing in Phase 2.
City Manager Marc Maxwell during Tuesday's regular May City Council meeting reported that water, sewer and drainage work from Celebration Plaza to Patton Street is complete for Phase 1 of the College Street rebuilding project, completing the city's portion of Phase 1.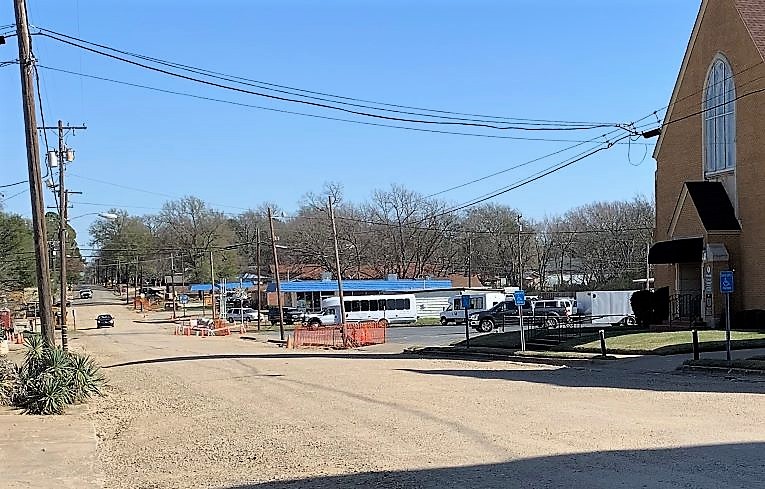 Highway 19 Construction, the approved contractor, slated to begin rebuilding the road while the City of Sulphur Springs Capital Construction Division continues east with utility construction. Phase 2 for the city will pick up where the city left off on Patton Street and continue east to Como Street.
Assistant City Manager/Finance Director Lesa Smith presented bids for sewer and water supplies for College Street Phase 2, Holiday Drive and Alabama Street capital improvement projects. Smith said these were bid out now, ahead of schedule due to continued increases in the costs of materials and the extended wait time after materials are ordered.
The costs per square foot for water materials now compared to September's prices for the College Street project is $48,000 more, according to the finance director.
"What would be $215,496 for those materials, now based on today's bid prices last September would have been $166,000. Last September it had a lee-time of three to four weeks. Now, it has a lee-time of 8 months," Smith said.
The finance director said city staff received and email Tuesday from one business letting them know all of their supplies will be increasing by about 4%. The rates quoted in the bids are locked in, but waiting to purchase the materials would mean paying that that much more. The business representative also noted that some of their suppliers won't bid on projects or offer quotes for supplies that are not purchased immediately due to the continued rising cost of materials.
Maxwell said because of the extended time between order and delivery of materials, from weeks to months, city staff recommends purchasing the supplies, which can be stored in the city's warehouse until it's time for the projects to begin. He said there should be ample room in the big storage facility, and better to store supplies as quick as the city can get them than to wait indefinitely, delaying the start of these capital improvement projects.
Place 5 Councilman Gary Spraggins asked which is more important to the city, the low bid or the time it takes to get the materials after they are ordered. Bryan Craig with the public works department noted that the sewer work will be performed first, so those supplies are more imminently needed. The water materials then would be needed in a couple of months when the sewer is completed.
Smith and Maxwell recommended accepting the low bids submitted for water and sewer supplies for utilities all three major street projects, and storing supplies until needed if they arrive ahead of schedule. The low bid for each of the three for water materials came from Coburn's Supply: $219,317.93 for College Street Phase 2, $132,177.16 for Alabama Street and $87,486.10 for Holiday Drive. The low bids for sewer work all came from APSCO: $87,506 for College Street Phase 2, $63,029.60 for Alabama Street and $30,823 for Holiday Drive.
The City Council at the May 3 meeting approved the low bids from Coburn's Supply and APSCO, as recommended, to provide materials for the three major street projects.