Upcoming Events: Mom's Day Out, Spring Into Wellness, Mission Fundraiser, Choral Music Concert
I've always maintained that it's good to be a guy. I've seen what women deal with as wives and mothers on a daily basis, and I don't want that job. It's way too hard.

However, for the next week, it looks like it will be good to be a woman. There are a couple of events coming up, hosted by local businesses, that are specifically geared for females.
Mama's Day Out, hosted by Kay Jae + Co., is set for 5 p.m. Friday, May 6 at the boutique at 325 South Davis St. The evening promises shopping, flowers, mimosas, muffins and more. Nicole Brantley, RN, BSN, injector with Everlasting Aesthetics, will offer fillers and Botox.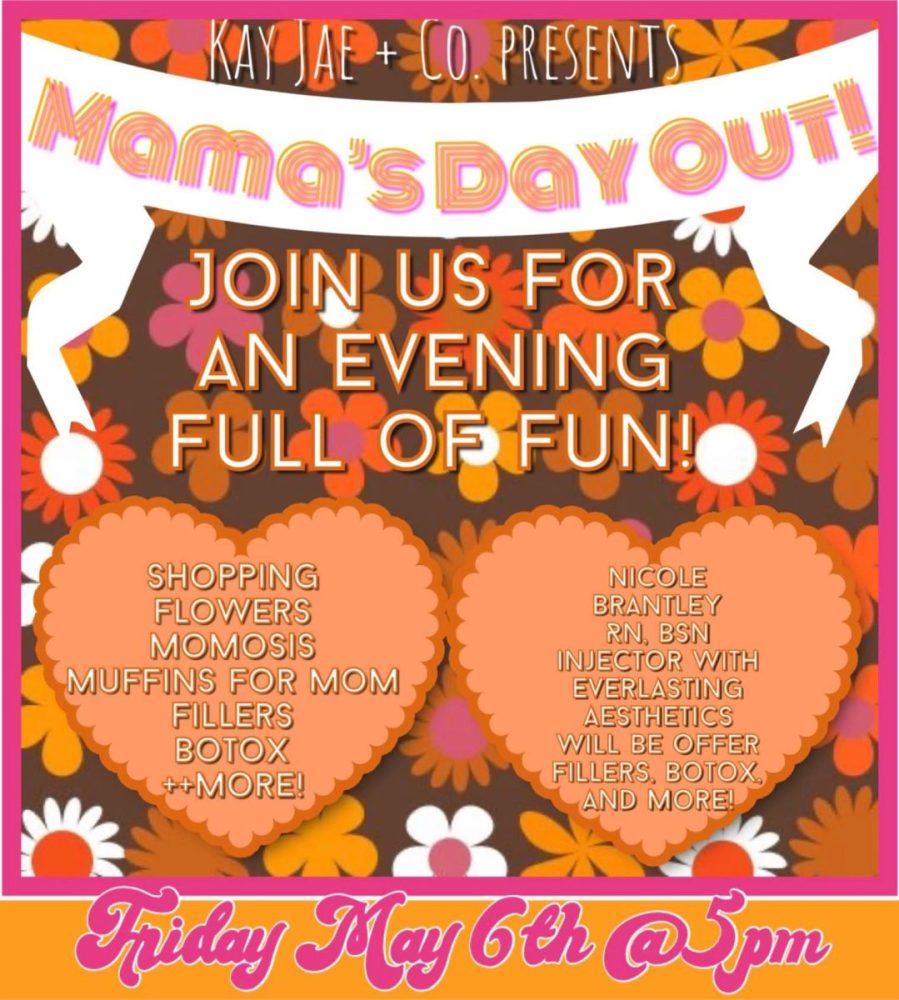 Then, Spring Into Wellness will be hosted by four local businesses from 6 to 7:30 p.m. Tuesday, May 10, at Beauty Grace Lifestyle Shop, at 220 Connally St. You're invited to a Q&A session with Live Well Chiropractic, Pursuing Wellness Practitioner, Texas Pelvic Health and Beauty Grace Lifestyle Shop.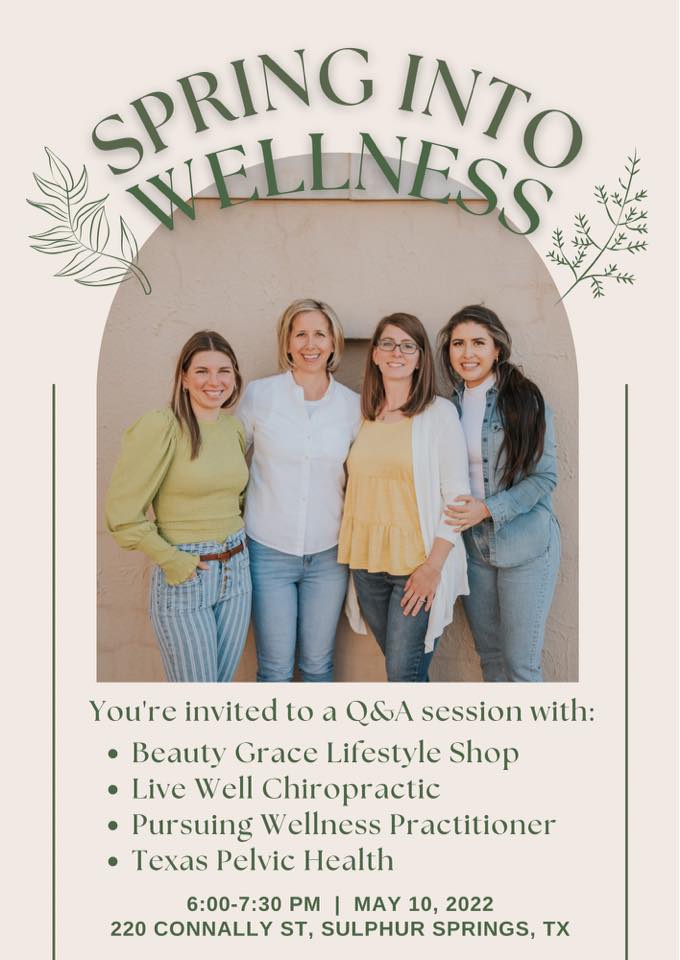 Mabel's Foundation
Mabel's Foundation is hosting the third annual Trade School Dinner to support Nuevo Progreso Trade Schools on Saturday, May 7, from 3 to 6 p.m. at the Lake Fork Baptist Church, 9483 FM 515 in Alba. There will be free will offering at the door for a crappie fish fry with all the fixings. Carry out or sit down is available. Please call 605-431-9655 to let them know you're coming.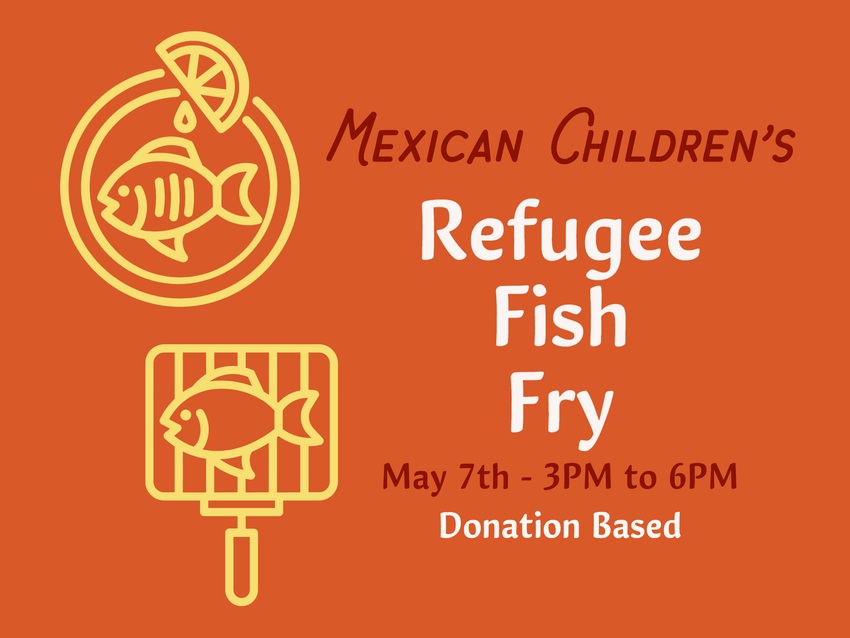 Sounds of Summer
The North East Texas Choral Society will present the Endless Summer Spring Concert May 7 and May 8 at the SSHS Auditorium in the Hopkins County Civic Center. The shows are at 7 p.m. Saturday and 2 p.m. Sunday.
Buy tickets at SingersCount.org.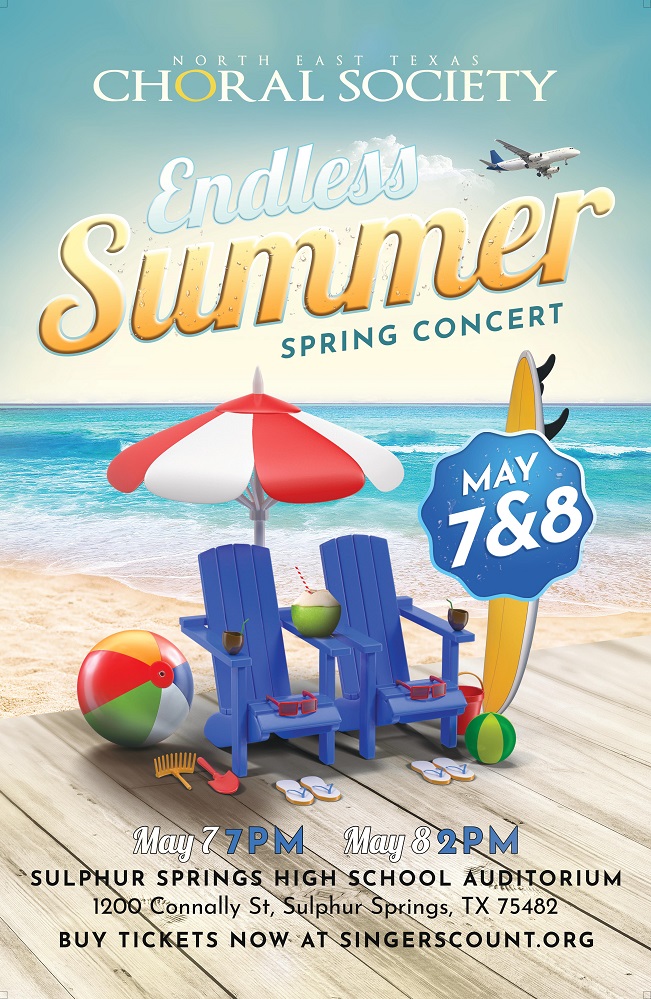 Ribbon Cuttings
Northeast Texas Gellyball hosted a ribbon cutting at their new location at 1511 South Broadway Street at noon Friday, April 29. Please welcome them to Sulphur Springs.
Kay Jae + Co Boutique, located at 325 South Davis St., will host a ribbon cutting for their shop at noon on Thursday, May 5. Please visit this new boutique.
The North Hopkins Volunteer Fire Department will host a ribbon cutting at the firehouse at 72 West FM 71. Please join us for that event.
Business of the Week
Beauty Grace Lifestyle Shop is the Chamber's Business of the Week for May 4. See more about our Business of the Week on the Chamber's Instagram and Facebook pages as well as our website.