Deputies arrested a Garland man Wednesday night on a money laundering charge, after a search revealed more than $8,000 in cash and social media notifications related to human trafficking or smuggling on his phone, according to arrest reports.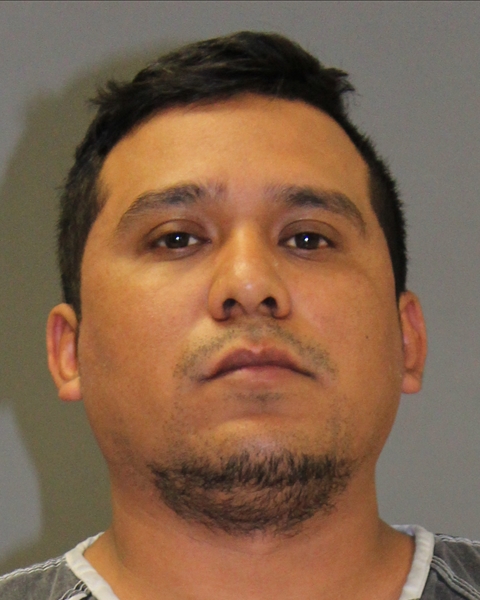 Hopkins County Sheriff's Office Deputies Josh Davis and Bobby Osornio reported stopping a Ford F150 pickup at 7:56 p.m. April 27, 2022, for speeding and following too close to another vehicle on Interstate 30 west at mile marker 130. While speaking with the driver, one of the deputies reported seeing on the front seat a six pack with one beer missing and in the front floorboard a bundle of 50-dollar bills sticking out of a fanny pack.
He asked the man to step out of the truck and talk to him. While doing so, the deputy observed what he noted in arrest reports to be numerous signs of deception and nervous behavior. The driver agreed to let the deputy search the truck. He found about $8,000 in US currency in the fanny pack. The man also had more than $500 on him as well.
When asked, the man agreed to let the deputies look at his phone. Numerous notifications from social media groups that were related to human trafficking or the smuggling of people, Davis alleged in arrest reports. He claimed his brother provided him with the currency to purchase appliances for his resale company, which he named, Davis alleged in arrest reports. One of the deputies conducted a Goggle search but found no information that the alleged company existed anywhere in Texas.
The pickup also had a fictitious temporary tag inside, which the driver claimed he'd purchased in Houston, and could not provide any proof as to the origin of the cash. That, coupled with the human smuggling information on the phone, resulted in the deputy taking Pedro Garcia-Alarcon into custody at 10:12 p.m. April 27, 2022
The 30-year-old Garland man was booked into Hopkins County jail at 1:51 a.m. Thursday, April 28, 2022, on a charge for money laundering. The cash was counted and totaled more than $8,500, according to jail reports. Garcia-Alarcon remained in Hopkins County jail Thursday afternoon, April 28, 2022, on the felony charge, according to jail reports.