Traffic on Interstate 30 west was slow going Tuesday afternoon due to an 18-wheeler crash near mile marker 122. Initial reports were that an 18-wheeler had jack-knifed in front of the Dodge dealership, causing damage to the trailer. The crash occurred around noon time.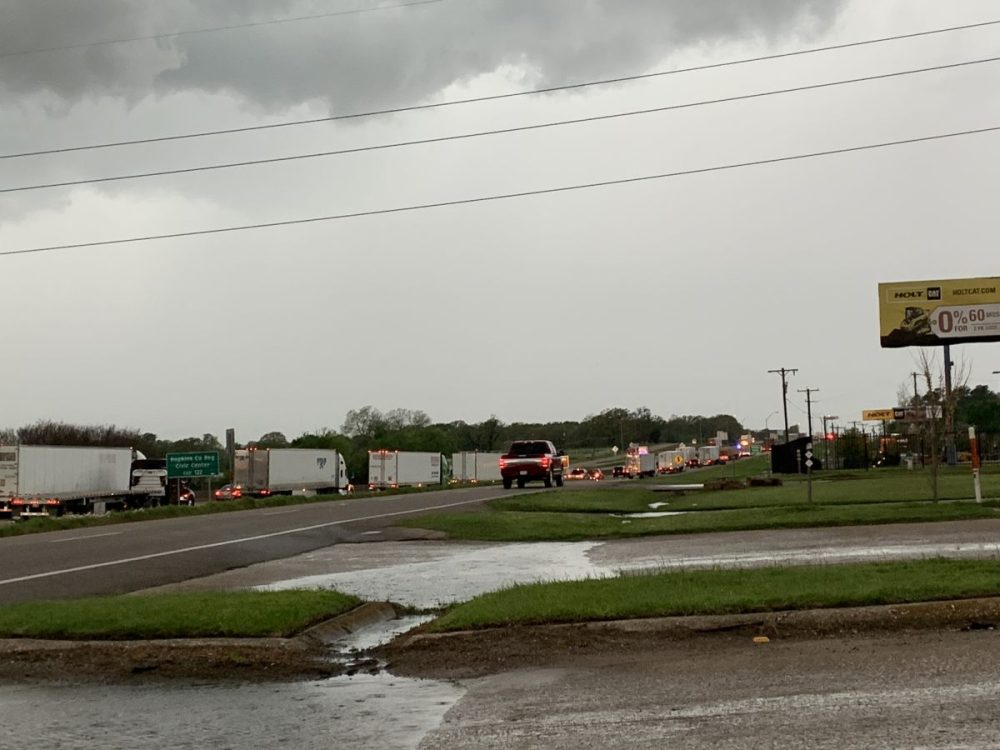 As emergency responders arrived, after checking the condition of the occupant, reported to be only the driver, they began working to direct traffic away from the crash, allowing westbound traffic to flow as much as possible around the area until additional room was needed for emergency responders and wrecker unit to work to clear the roadway.
Traffic at 1 p.m. along that stretch was very slow going, backing up in both lanes for about 2 miles past League Street overpass and about half way to South Broadway Street overpass on I-30 west.
Motorists traveling west on I-30 out of Sulphur Springs are encouraged to seek an alternate route around the area or to plan for potentially lengthy traffic delays at lunch time.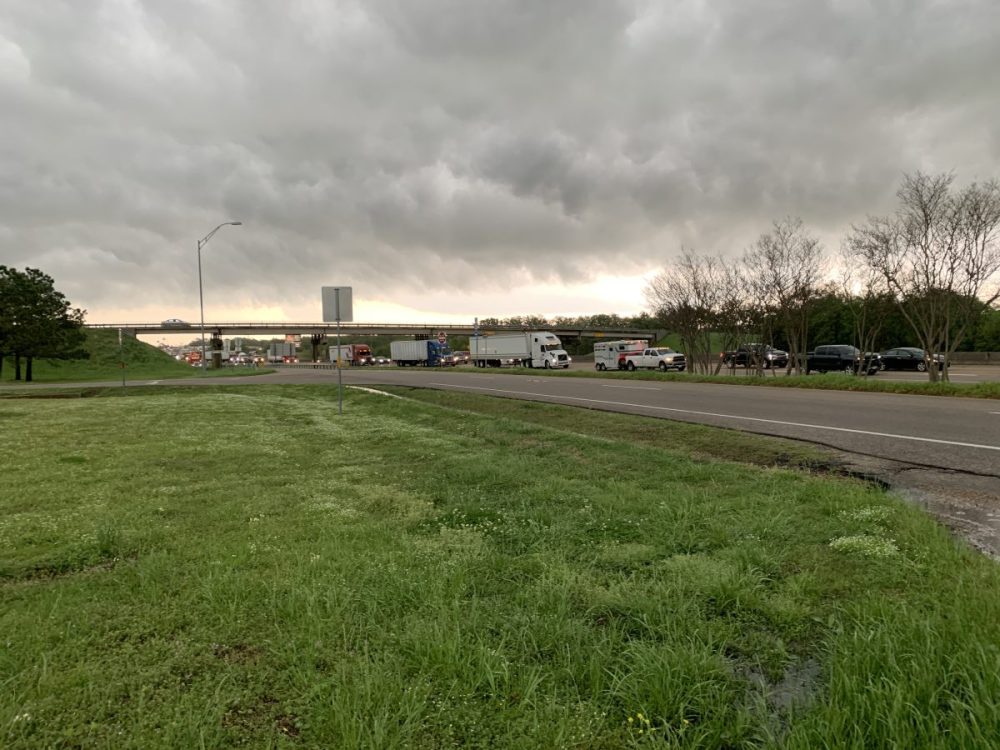 All motorist are reminded to slow down as they near a work or construction area, especially during the spring thunderstorms as roads are especially slick during the deluge, and to be alert for emergency workers at the crash site and directing traffic. The law requires motorists to switch into the opposite lane, and when not possible to slow down. Be aware as the truck-trailer rig is cleared from the road that traffic may be diverted onto other roads, completely stopped, or stop and go depending on the stage of work.