Rodeo, Lewis and Abron Medical Fundraisers, First Responders Events, Kids Kingdom Work Days Coming Up This Mont
Sulphur Springs City Council, before addressing the business and action items on the regular April meeting agenda, took time at the beginning of the Tuesday night, April 5, 2022 council meeting, to report on and invite community members to attend a few upcoming events they are involved in or aware of that will be happening in the next few weeks in town.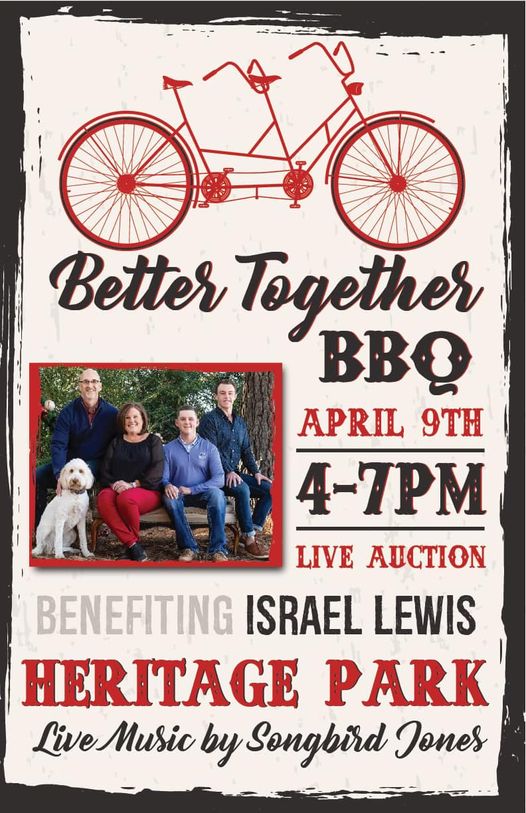 "April is a very busy month," Sulphur Springs Mayor John Sellers said. "There are a lot of great things and worthy things going on this month."
Israel Lewis Benefit
Sulphur Springs Mayor John Sellers noted a benefit is planned this Saturday evening, April 9, for Israel Lewis who has been very sick.
The Better Together BBQ will event will also feature a live auction. All funds raised will go to Israel Lewis, who has been battling illness. There will even be live music provide by Songbird Jones.
The event will be held at Heritage Park, located on North Jackson Street.
Kenneth Abron Benefit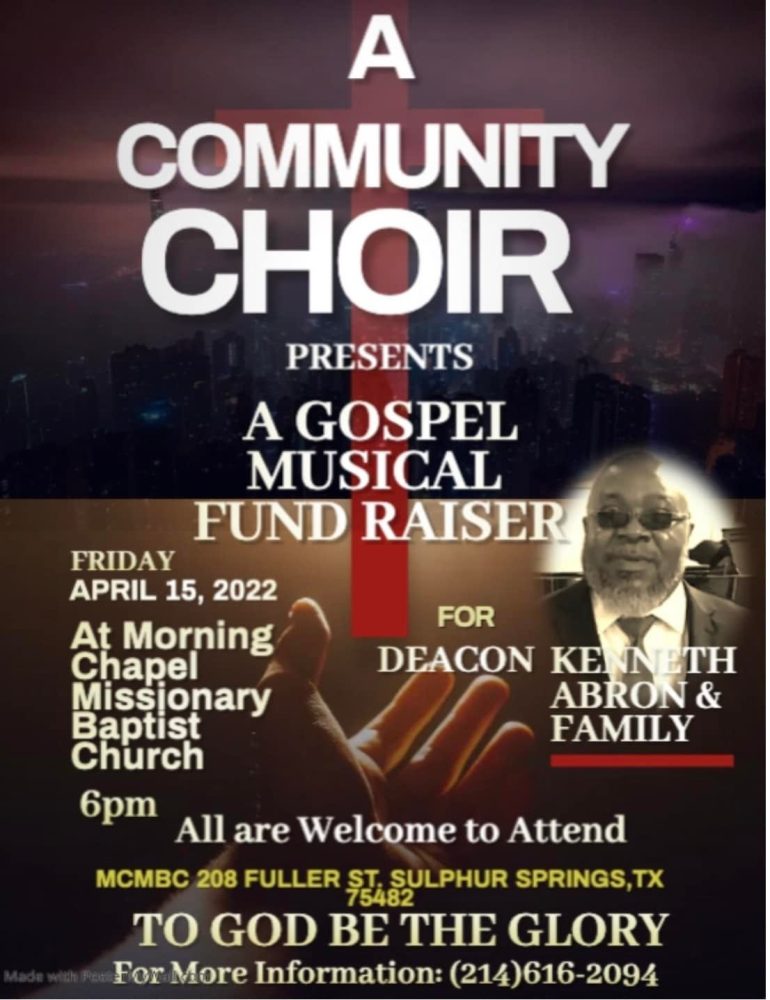 Sulphur Springs Place 2 Councilman Harold Nash noted another upcoming event is a benefit for Kenneth Abron and his family on Good Friday. Abron, a deacon at Morning Chapel Missionary Baptist Church, is in the hospital. He faces 2 years of medical bills, which are very financially taxing for his family.
The city wide benefit will be begin at 6 p.m. Good Friday, April 15, at Morning Chapel Missionary Baptist Church, located at 208 Fuller St. in Sulphur Springs. The Community Choir Gospel Musical Fund Raiser is expected to be about an hour in length, with all funds raised going to help Abon and his famiy.
Nash said everyone is welcome to attend this event to help Deacon Kenneth and the Abron family.
UPRA Rodeo
Sulphur Springs Place 3 Councilman Oscar Aguilar invited the community to attend the Hopkins County Rodeo Committee's annual 2-day UPRA Rodeo, which will feature some accomplished big name individuals in the industry who will lend their skills to provide additional entertainment as well as quality contracting and sounds at the April 15-16 event. Among them will be trick rider Jane Revercomb, professional announcer Mark Evans and barrel man Ronald Burton.
Revercomb is an outstanding cowgirl, worked for the 6666 Ranch and has also been part of the 1883 series – spinoff of Yellowstone. She will be in town, enjoying the cuisine at local restaurants, meeting sponsors who are helping to get her in Sulphur Springs to show off her skills, Aguilar noted.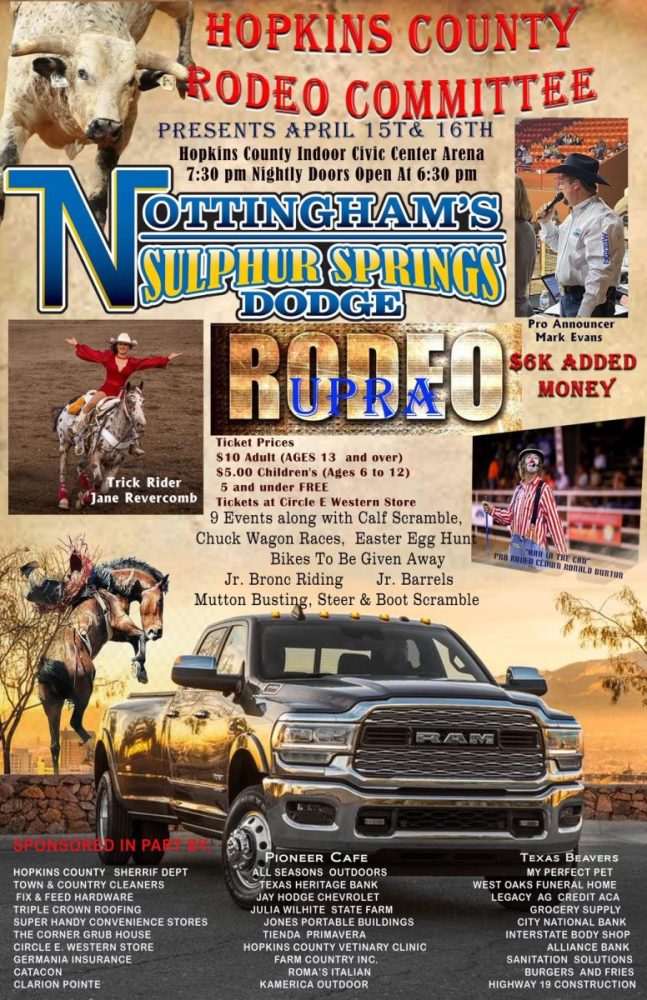 Burton, known as the Man in the Can, has than 20 years of experience as a rodeo clown and entertainer. He has been named and been nominated PRCA Barrel Man of the Year several times, Aguilar noted. Burton was named the PRCA Ram Great Lakes Circuit Finals Barrel Man in 2020, CPRA Contract Act of the Year 11 times (2011-2021), CPRA Finals Barrell Man 9 times (2011-2014, 2016-2019, 2021), SPBR Barrel Man of the Year in 2010 and 2012, in addition to numerous other honors and awards bestowed him as finals bullfighter for nine different rodeo organizations from 1996 to 2007, according to his website.
"He's pretty interesting. He's got videos and songs and al that on YouTube if you look him up," Councilman Aguilar said of Burton, who is listed on YouTube and Facebook as Ronald Burton Rodeo Clown.
Evans is from the local area, from Hagansport area, but travels all over the United States. He was last year's nominee for Sound Man of the Year. Often one person announces and another works in the background to provide sounds. On his own, he does both. Which can be complicated, but Evans does a good job doing both and getting the point across, Aguilar noted.
"We've got pretty good entertainers and the contract personnel that we have this year, so we hope to see you at the rodeo this next weekend," Aguilar said.
The doors at Hopkins County Civic Center's Indoor Arena will open at 6:30 p.m. April 15-16, 2022, with the UPRA Rodeo set to begin at 7:30 p.m. nightly. Tickets are available in advance at Circle E Western Store for $10 for ages 13 and older and $5 for children ages 6-12 years, a free for kids ages 5 and younger. The rodeo will feature 9 events as well as a calf scramble, chuck wagon races, Easter egg hunt, bicycle give-away, junior bronc riding and barrels, mutton busting, and steer and boot scramble.
First Responders Events
Sulphur Springs Police Chief Jason Ricketson noted an upcoming First Responder event planned later this month.
The First Responders Meet & Greet will be hosted by Hopkins County and Sulphur Springs Fire Departments, Sulphur Springs Police Department, Hopkins County Sheriff's Office and Hopkins County EMS from 10 a.m. to 1 p.m. Saturday, April 23, 2022, at the Grays Building, located at 413 Beckham Street in Pacific Park.
In addition to becoming acquainted with the first responders from each department, the community can enjoy a complimentary barbecue lunch during the family friendly event. There will a bounce house for kids to enjoy. Weather permitting, the first responders hope to be able to have a medical helicopter stage behind the Grays building, alongside fire trucks, police cars and ambulances for kids and families to check out.
The law enforcement and firefighters associations are donating some bicycles, which will be awarded as door prizes during the meet and greet event on April 23.
City Manager Marc Maxwell said he anticipates the new playground being constructed in Pacific Park should be completed by Friday.
Then, one week later, on April 30, the High School Leadership Class will be hosting a Battle of the Badges Softball Tournament starting at 10 a.m. on the girls softball field at the high school, with sponsorship by Chick-fil-A. This too will be an event, with bounce houses and other activities for kids and the whole family to enjoy between the softball and baseball fields.
"Due to manpower issues, trying to get all the shifts covered, we also talked with the high school softball and baseball coaches and they are going to allow the kids to play to play with the officers and firemen on those days too. It'll be a good community event, getting everybody together," Ricketson said, inviting everyone to both the First Responders Meet and Greet on April 23 and the Battle of the Badges Tourney on April 30, 2022.
Kids Kingdom Improvements
Sellers also noted that the Chamber of Commerce Adult Leadership Class will begin April 22-23 making improvements to Kids Kingdom.
"That's really exciting. That's been an important thing for our city, something that was done many years ago by Mary Bonham and the effort of our local citizens. Now, the Leadership Class has chosen to go back and revisit that, doing some much needed updating of the facility and the equipment. I'm real excited bout that happening," Sellers noted.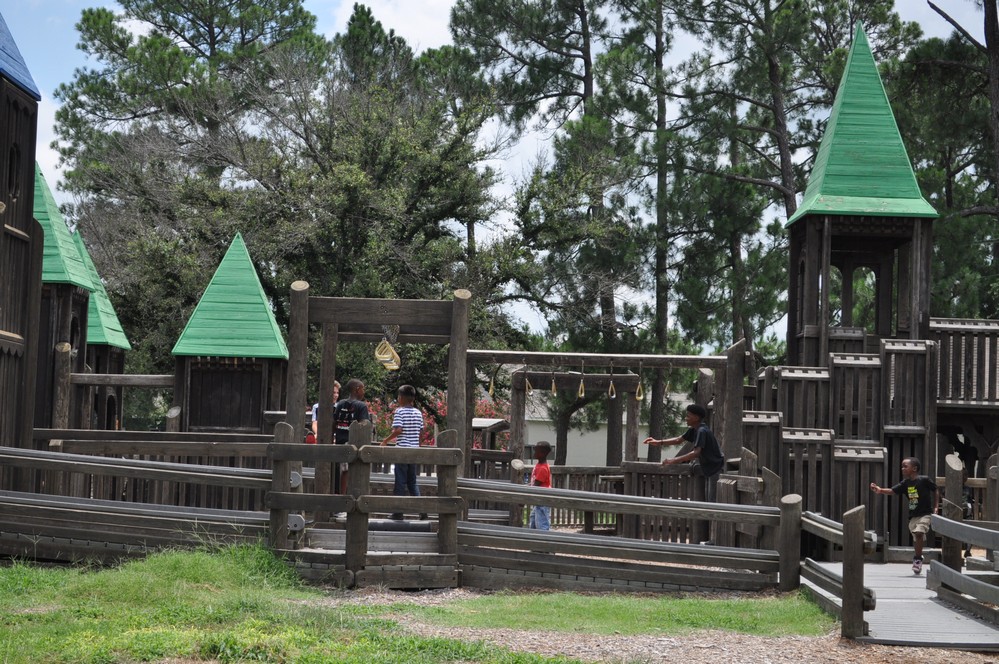 April 22-23 have been designated to re-stain all the wood in Kids Kingdom and spread mulch. It will be professionally power-washed before that weekend to prepare for the staining. The Leadership Class is also planning to either replace or repair equipment such as the handicap swing, chains, swings and tires at the playground, to restore the ground mulch and install lighting for safety and security.
Church and civic groups and individuals are encouraged to help with the project. Click here to go to the designated website, or contact the Chamber of Commerce at 903-885-8515 or [email protected] to sign up to help show love to community children by volunteering their time and efforts to "Lights, Stain, Action – Serve Days" April 22-23. Volunteers will work from 8:30 a.m. to 2 p.m., with lunch and drinks provided.
History Walk
Sellers also reported he will soon be providing a History Walk from City Hall along North Davis Street and surrounding area around 10 a.m. April 23. He said the session is already full, but he's had some requests for and is considering offering a second History By Foot session at 1 p.m. that day.
Information about the historical walks through downtown offered a couple of times a year are posted on the History by John Facebook page.