KSST Owners Challenge Community To Match Donation To Help Raise Needed Funds To Restore Stain Glass Windows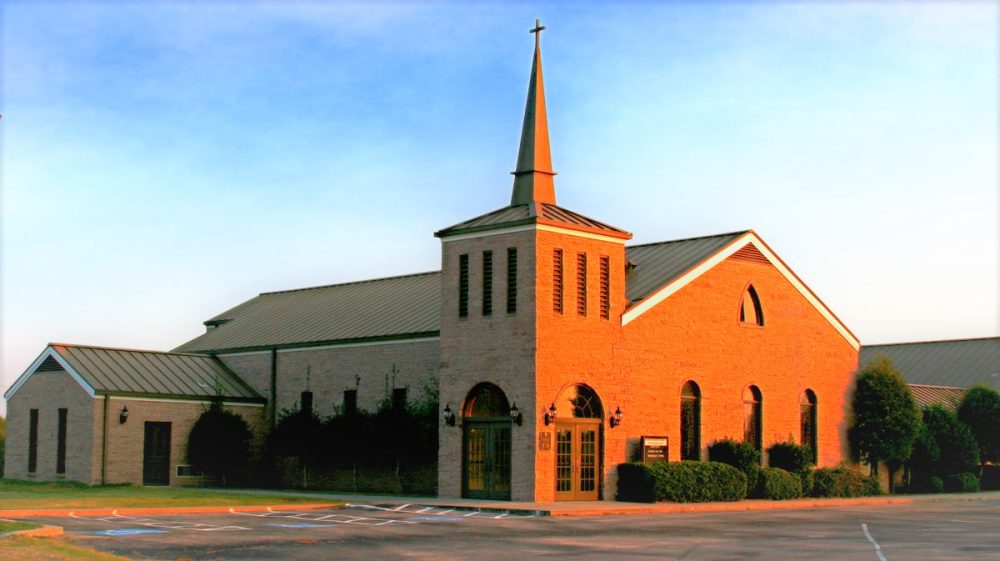 St. Philip's Episcopal Church this Sunday will celebrate a big milestone – the church's 150th anniversary as a mission in Sulphur Springs, Texas. Bishop Fraser Lawton of the Church of St. Dunstan in Mineola, who is also the assisting bishop of the Diocese of Dallas, will be joining the festivities. All are invited for a catered picnic immediately following the 11 a.m. worship service at St. Philip's Episcopal Church

The church currently is 50 members strong, and is located at 1206 College Street, with Mother Cynthia Moore as priest. That hasn't always been the case, however. When St. Philip's mission first began in the early 1870s,there were 11 registered members.
St. Philip's History
Episcopal missionaries are known to have preached in Sulphur Springs as far back as the 1860s. In 1864, Sulphur Springs was added to the list of Mission Stations in Northern Texas and the Diocese of Dallas.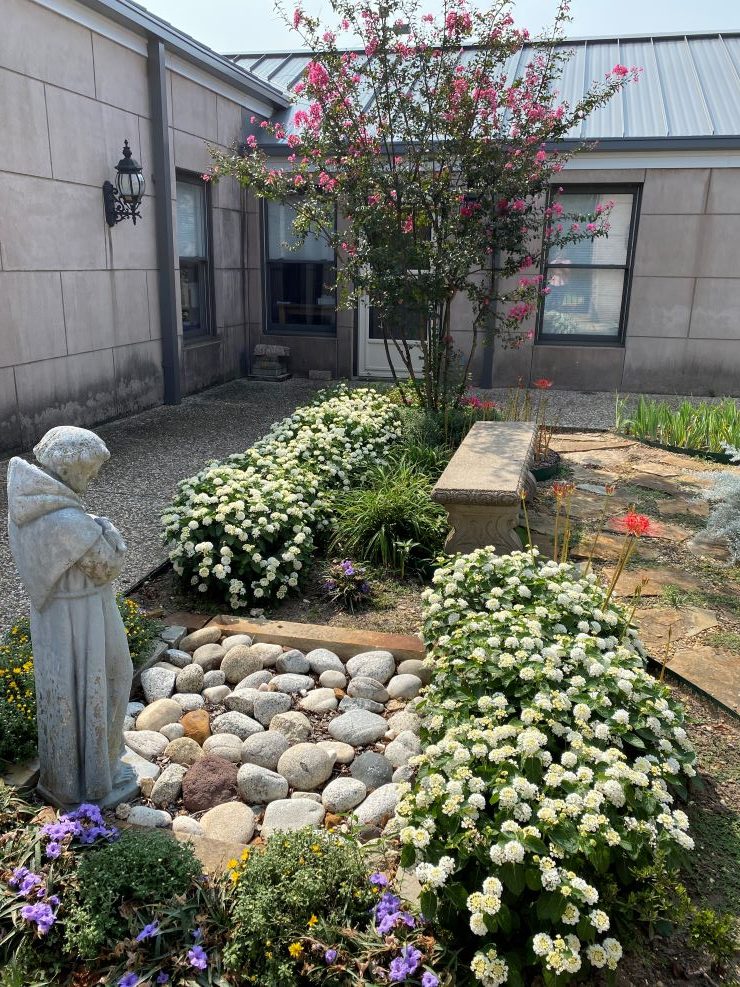 The church which would eventually become St. Philips wasn't officially founded until 1872, following Bishop Alexander Gregg and Father Francis R. Starr and Edwin A Wagner's visit to the community to make arrangements for baptisms and confirmations for future services to be conducted by Father Starr. At that time, St. Philip was recognized as a mission. Bishop Alexander Charlese Garrett, an elderly man, was the only presiding bishop of the American communion.
From 1864 to 1875, there were long periods when there were no regular services until Bishop Garrett visited.
In 1875, approximately 1,200 people lived in Sulphur Springs, including 11 Episcopal communicants in the Episcopal Church. The first be baptized and confirmed in the church was Emma Gilbert. The small Episcopal congregation worshiped in the Presbyterian Church building for more than 20 years before land was donated to construct a church on.
The first known use of St. Philip's in connection with the church was a 1886 edition of the Conventional Journal of Northeast Texas. Bishop W. Gregg, a missionary bishop who visited people along the route and conducted services when asked to do so.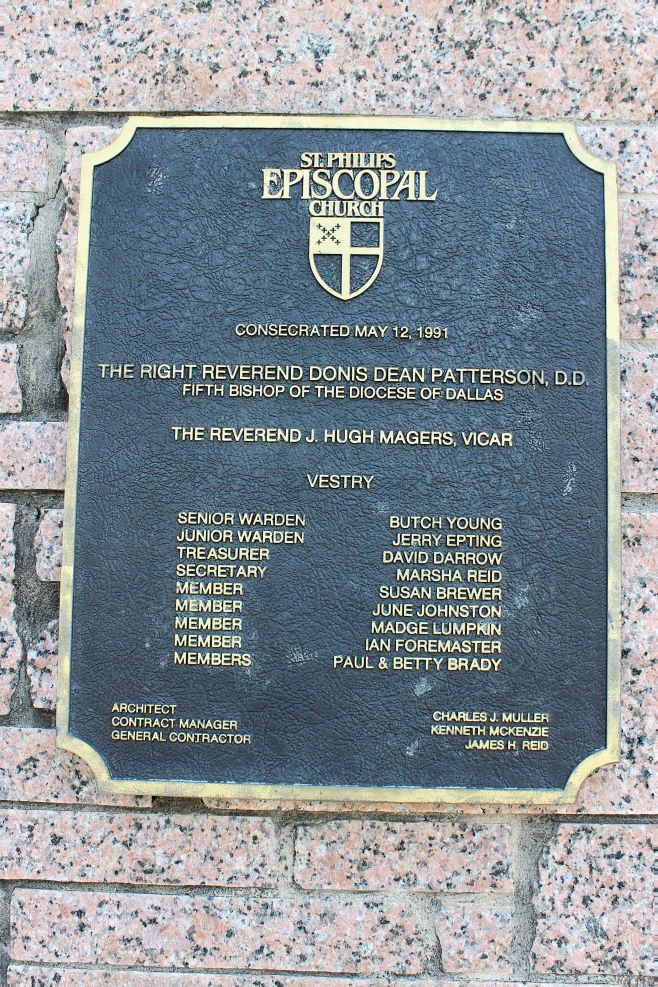 The first church was located at 400 Houston Street in Sulphur Springs on land given in 1887 by CM and Nancy Houston. Church trustees CB Stephenson, JK Milam and SL Gilbert accepted the land and conveyed it to Bishop Garrett for the Episcopal Missionary District of Northern Texas, with the Episcopal Diocese of Dallas becoming land owner. St. Philip's church, constructed from 1895 and 1900 by a local carpenter, was 53 feet long and 21 feet wide, with a vaulted ceiling.
In 1917, wings were added to extend the building to make room for an organ and choir. Stained-glass windows replaced clear glass windows. In the early 1900s stained glass memorial windows were installed at St. Philip's.
A second addition which included a parish hall with an office, small kitchen, central meeting room, seven Sunday school rooms, two powder rooms and a hall was installed between July 9, 1950 to Nov. 23, 1952, while Father Grover McElyea served as St. Philip's priest. An alter rail was given to St. Philip's by the Church of the Holy Cross of Paris. Father McElyea and his wife performed most of the work installing the floor annex and altar rail. Funding for the project was donated anonymously at the time by Howard Hicks.
St. Philip's hosted Cub Scouts, Explorers and Boy Scout groups. The women's organization created birthday calendars as annual fundraisers.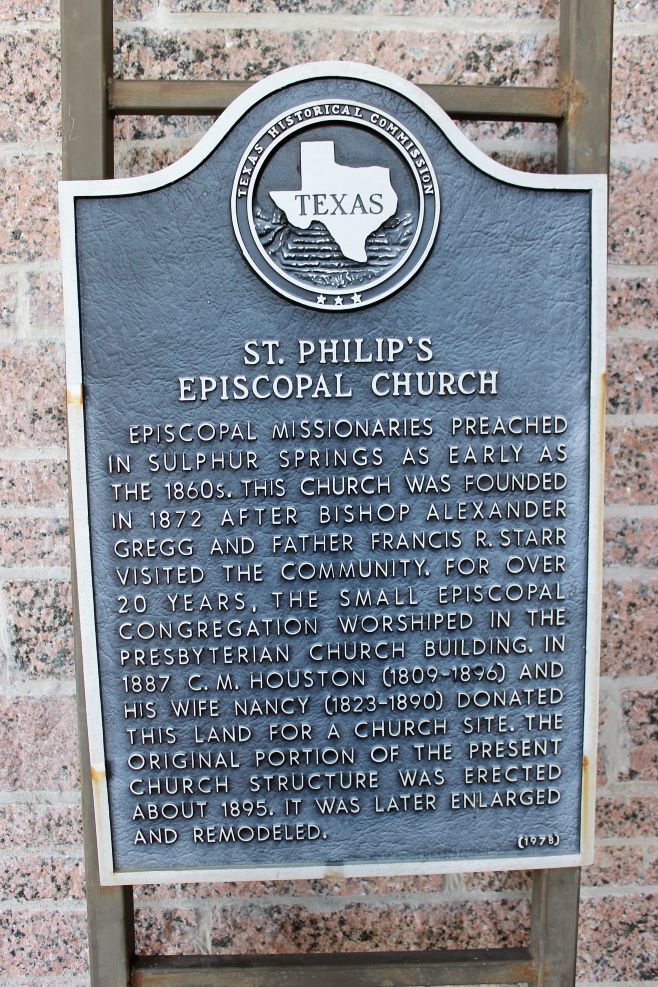 Father Bill R. Boyd was ordained in 1970 and became rector of St. Luke's Episcopal Church in Mineral Wells. Boyd is the only parishioner of St. Philip's known to have entered professional religious service.
In 1976, Hopkins County Historical Commission went about having the structure declared a recorded Texas Historical Landmark. At that time, the building was reported to be one of the oldest church structures in continual use in Sulphur Springs.
Father Charles L. Henry as vicar became the first priest assigned fulltime to St. Philip's. During his time as vicar, 75 members were baptized.
For about 100 years, the Houston Street church served the community well. Thanks to a generous donation from the McKenzie family, anonymously at the time, a new granite church was built at 1206 College Street. Many of the furnishings were used in the new building, including the stained glass windows and altar rail. Additional new stained glass windows were orders for the chapel to as closely as possible mirror the original windows. In May of 1991, the new College Street Church was consecrated.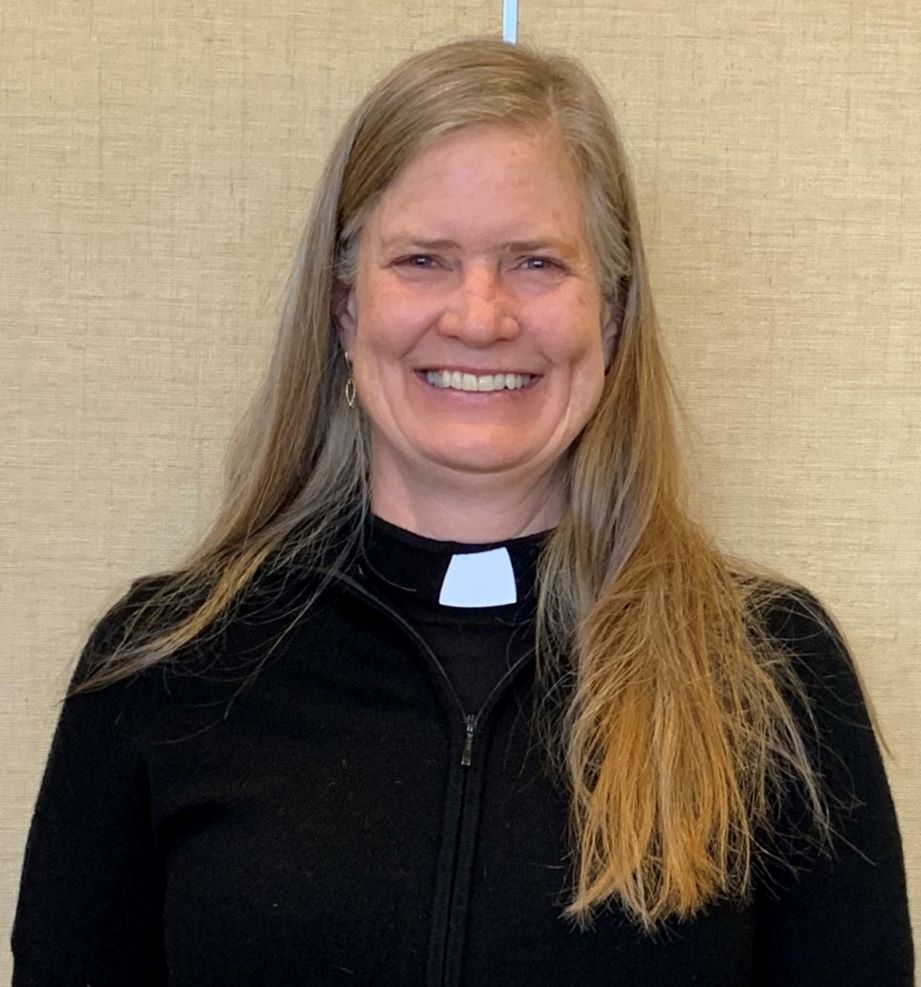 In September of 1991, the Houston Street building was deconsecrated and secularized in a special Sunday afternoon service. Hopkins County Historical Society in the 1990s moved the original church to Heritage Park, where the cross-shaped building remains today. Stained glass windows depicting Texas flowers were installed in the old church building to replace the ones relocated to the College Street church building.
For the past 30 years have been very active ones for the Sulphur Springs Church, some of which have included introduction of or participation of members in Chimes and Choral Choir, an Altar Guild, lay ministries, children's church and activities, adult group activities, Fundraising and Hospitality, Communications Committee, Back Packs for Kids, a craft ministry, Daughter of the King, Dinner Bel, Loan Investment Club, Church maintenance and first responder appreciation events.
From 2019-2020, St. Philip's, St. Mark Church in Mount Pleasant, St. William Laud in Pittsburg and St. Francis in Winnsboro Northeast Texas in the Diocese of Dallas formed The Affiliated Parishes of Northeast Texas. All APNET churches are under the direction of the Rt. Rev. Fraser Lawton of the Church of St. Dunstan in Mineola and also assisting bishop of the Diocese of Dallas. The group works together for the "mutual flourishing of one another's mission to tell others about Jesus for the glory of God.
COVID-19 hampered activities of the church for a few years, but the church has begun and will continue to ramp up activities.
Mother Cynthia Moore began serving as St. Philip's and St. Mark's priest on Nov. 29, the start of her ministry in Texas. Mother Cynthia is originally from Connecticut, but has spent the the past 25 years ministering in Chicago and Northern Indiana.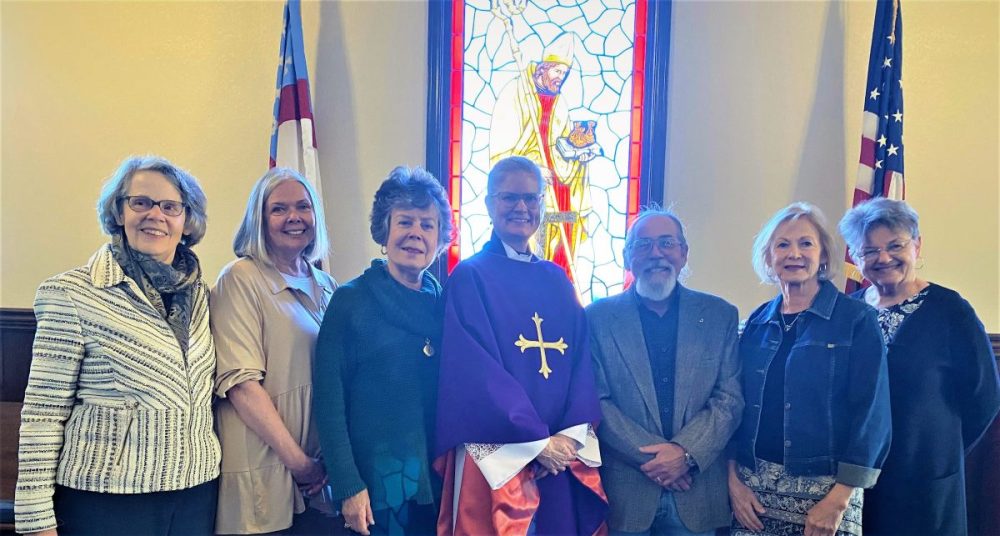 Stained Glass Windows
The stained glass windows at St. Philip's Episcopal Church have a special history of their own, but are in need of some restoration and repair to restore them to their former splendor.
The nine windows in the main sanctuary were removed from the Houston Street building and installed in the current College Street facility. The church commissioned two additional stained glass windows to as closely as possible match the 100 year old windows for the new chapel.
A memorial stained glass window was installed in 1917 over the altar of the church when it was constructed to honor William B. Arthur, an 18-year-old who sponsored six baptisms in the six months before his death in July 1901. Arthur is reported in one ledger to have accidently shot himself with a rifle and is buried in City Cemetery.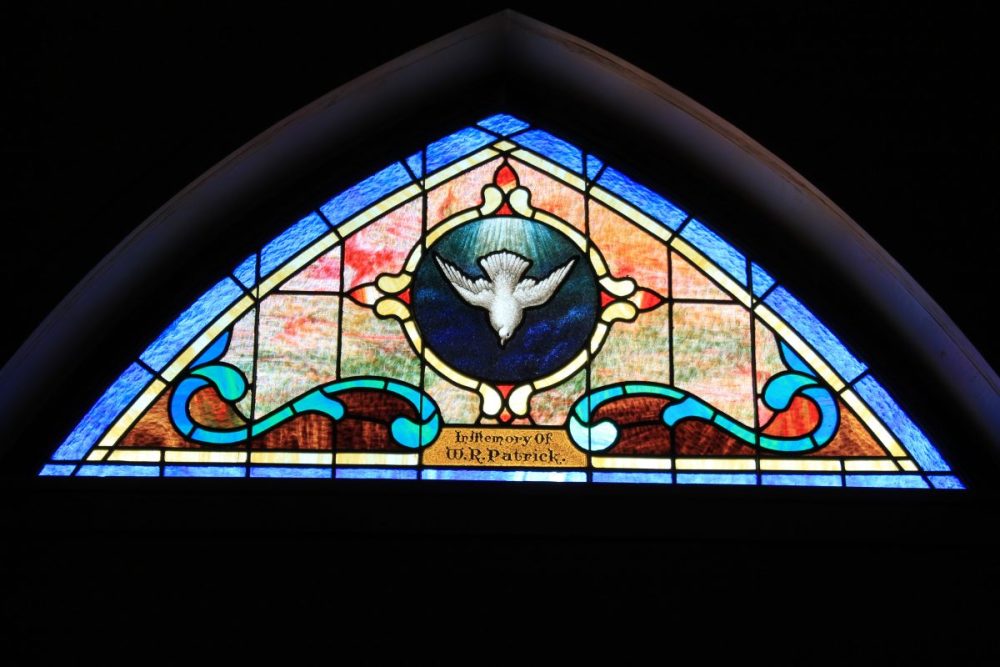 Later, stained glass windows were installed on either side of Arthur's, in memory of Louis H Gould and WR Patrick, who were instrumental in seeing Arthur recognized. Early ledger records showed Patrick as being a mover and shaker in the church. Gould and his wife were very active in the work of St. Philips in the 1920s. Gould's 88-year-old father-in-law in 1920 was an Episcopal priest who lived with them during the 1920 census.
Three larger-than-life-sized stained glass windows adorn the foyer leading into the sanctuary.
Stained glass of St. Nicholas, in St. Philips foyer, given in memory of Paul R. Brady

Stained glass of St. Philip, in St. Philip's Episcopal Church foyer, given in memory of Mr. and Mrs. Geoffrey Blackburne

Stained glass of St. Christopher, in St. Philip's foyer, given in memory of the Mr. and Mrs. TB "Tommy" Blackburne
A stained-glass window of St. Philip was installed in memory of Geoffrey and Poppie Blackburne, who were both born in England, but were instrumental in the life of the early life of St. Philip's. Geoffrey lived from 1888 to 1953 and Poppie from 1890 to 974. The Blackburnes are buried in the Sulphur Springs City Cemetery.
A stained-glass window of St. Christopher was given in memory of Geoffrey Blackburne's son. Mr. and Mrs. Tommy Blackburne reportedly loved to travel.
A stained-glass of St. Nicholas was installed in memory of Mr. Paul Brady, who lived from 924 to 1990.  St. Nicholas was chosen in honor of Brady's portrayal of Santa Claus each Christmas, who visited the children of St. Philip's in their homes. He was also reported to have been very active at St. Philip's as Junior Warden.
A small stained-glass window behind the altar in the chapel was given in honor of Mr. A. W. McAfee. Almost all information on McAfee was lost. Someone who previously attended St. Philips remembered a widow woman named McAfee married a member of St. Philips.  Using Ancestry.com, St. Philp's church historian Nancy Pool was able to connect the widow to the brother of her first husband. Only one of the brothers was in the Episcopal Church; the other was very active in the Baptist church.
Three small stained-glass windows also grace the back wall behind the altar in the main sanctuary.
St. Philip's recently hosted a pancake fundraiser, but are still looking for funds to complete the cost of restoring and repairing the stained glass windows.
KSST owners Chad and Rhonda Young this week donated $1,500 toward the project and challenge others to match the donation by $50, $100 or even a full match. Chad said the church is special to him and his family. He spent a lot of his formative years in St. Philip's Episcopal Church. The Houston Street building is where he was baptized, confirmed.
Anyone who would like to meet the challenge may drop off donations at KSST Studios at 717 East Shannon Road or at St. Philip's, 1206 College St. on the 150th celebration Sunday, April 30, 2022. All are invited to attend the service, then to enjoy the free barbecue meal afterwards.