13 Competitors Qualify To Compete In Regional UIL Contest
The Sulphur Springs High School Wildcat UIL Academic Team finished the District 15-5A UIL academic meet in second place overall, with Hallsville taking the district championship.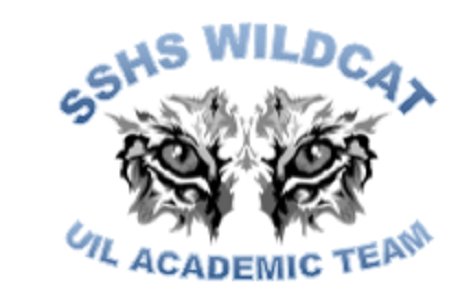 Several students brought home medals, including 13 students who qualified to compete in the Region 2 UIL Academic meet at Prosper Rock Hill High School on April 22-23. Some students placed in more than one event, including a few who are advancing to region in multiple competitions.
The SSHS Journalism Team finished first overall, earning three if the top six places in three of the five events. Gail Herman and Madison Millsap are the coaches for these competitors.
In copy editing, the Wildcat team members took all three top spots, with Merrin Williams placing first, Dawson Carpenter second and Lexi McCoy third.
In editorial writing, Alexis Villarino won first place honors, Dawson Carpenter second place honors and Lausen Ost placed fifth.
Lausen Ost won first place honors in headline writing, with Shelby Ray in second and Dawson Carpenter finishing fourth.
Lexi McCoy received second place honors and Merrin Williams was recognized for finishing sixth in news writing.
Addisyn Wall earned first place honors in feature writing, to round out the journalism events.
Alexis Villarino and Lexi McCoy also won second and third place honors in ready writing competition, for which Herman is the coach.
Kami White joined Shelby Ray, Alexis Villarino and Dawson Carpenter in securing the top four places in literary criticism, ensuring a first place team win in the event. Individually, Ray won first, Villarino second, Carpenter third and White fourth in literary criticism. Gail Herman is the coach this team as well.
Dawson Carpenter, Kami White, Lani Horn and Alyssa Isonhood won first place team honors in spelling and vocabulary at the district UIL meet. Carpenter won first place honors and White third place honors in spelling and vocabulary. Herman is the team coach.
The social studies team too earned first place honors, taking three of the top six places at the meet. Individually, Lexi McCoy earned second place honors, Alfredo Renteria third place honors and Artesia Cheek was recognized for finishing fifth in social studies competition. Madison Millsap is the coach for this team.
The SSHS Wildcat team consisting of Villarino, Andrew Flores, Ivan Mora and Carter Charlton collectively earned enough points to secure a second place team finish in computer science at the March 25-26 District UIL meet. Individually, Joel Villarino won third place honors in computer science. Matt Wilder is the coach for the team.
Alfredo Renteria, Artesia Cheek, Lausen Ost and Crawford Johnson made up the second place current issues team. Renteria was recognized for finishing fourth in the contest. Madison Millsap is the team's coach.
In science competition, Asia Chen placed 6th overall and second in biology. Lory Owen is the science coach.
Placing 6th was Lucy Braddy in persuasive speaking, Allie Grace Woodard in poetry interpretation and Aspen Mayhew in prose interpretation. Leesha Woodard is the prose nd poetry coach, and Melissa Peugh coaches persuasive speaking.
Congratulations to these students and teams for their achievements at the district academic UIL competition.
Typically, first place teams and students placing first through third in individual competition are advancing to the regional UIL contest.