The Sulphur Springs High School Wildcat Theatre students continue to shine, advancing from Area to the Region UIL OAP competition with their performance of "Peter and the Starcatcher." Four students also earned individual recognition for their contributions to the play.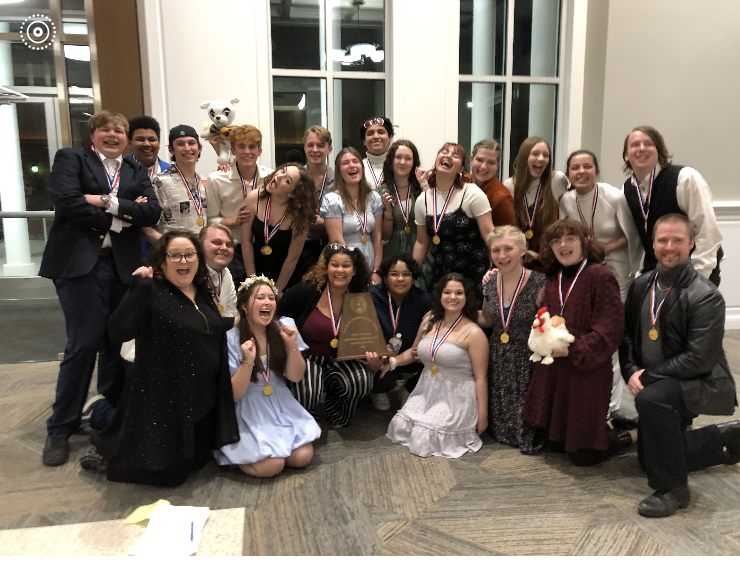 The SSHS thespians are among three theatre troupes from our district selected to advance from region to area. Hallsville and Longview also are advancing.
AllieGrace Woodard, Austin Crump and Lucy Braddy once again earned All Star Cast honors. While AllieGrace has earned All Star Cast recognition at all three levels of competition so far, Austin and Lucy received two All Star Cast Honors and at Bi-District received Honorable Mention All Star Cast recognition.
Brandon Williams was also awarded Outstanding Crew honors for the second time this season.
The SSHS Wildcat Theatre troupe are slated to perform at the Area UIL One Act Play competition at 1:30 p.m. April 21, at Prosper Rock Hill High School.  Cost to view the play is $5 per person.
The cast and crew of "Peter and the Starcatcher" includes: AllieGrace Woodard, Lucy Braddy, Brandon Williams, Caleb Talmage, Anayeli De La Cruz, Savannah Lilley, Austin Crump, Khira Young, Danielle Verlander, Markida Hood, Ricardo Chavarria, Jolene Reed, Talley Brown, Oliver Falter, Caroline Prickette, Addison Bradley, Cadrian Davis, Aiden Woodard, Aspen Mayhew, Audrey Tanton, and Alaya Mims. Lesha Woodard  is the director of the play.
Congratulations to these students for advancing to Region and their individual achievements.