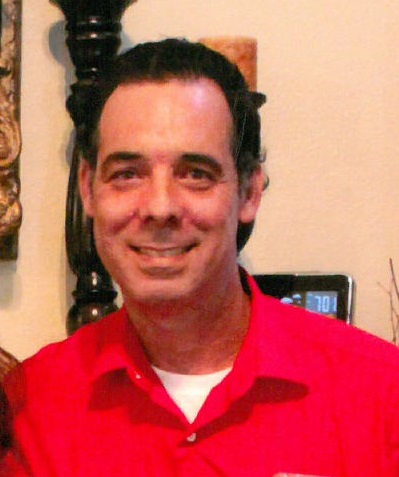 Barry Wayne Waters, age 54, passed away on Wednesday, April 20, 2022, at his home in Omaha, Texas. A memorial service honoring Barry will be held at 1 p.m. Saturday, April 30, 2022, at Murray-Orwosky Funeral Home in Sulphur Springs, Texas. A private burial will take place at a later time at Restlawn Cemetery in Sulphur Springs.
He was born on February 25, 1968, in Dallas, Texas. Barry was the son of Curtis Waters of Dike and Patricia Thompson of Winnsboro. He loved growing up on the farm with his sister. He was an avid hunter, fisherman and outdoorsman. He enjoyed caring for animals, water sports, and spending time with his family. Barry attended Lake Highlands Baptist Church, where he was baptized as a young boy. He later attended Central Baptist Church in Sulphur Springs with his young family. He was an independent business owner, specializing in international trade.
He is survived by the love of his life and Fiancée, Wildflower Carlow of Omaha; Two daughters, Katerina Waters of Lake Creek and Bailey Waters of Houston; a sister and brother in-law, Pamela (Denise) and Buddy Adams of Tatum; a stepsister, Brandy Thompson of Burleson; Mother, Patricia and her husband, William Thompson, of Winnsboro; Father, Curtis Waters and his wife, Betty, of Dike; Four Grandchildren, Cade, Emme and Stella Price and Ella (Vivienne) Hinsley of Lake Creek; Niece, Whitney Waters of Denver, CO; And Nephew; Justin Danzer of Salt Lake City, UT.
He was preceded in death by an infant daughter, Celia Haley; Son, Christopher Lee; Granddaughter, Presleigh Celia; and Grandparents, Jesse Lee and Viola Lula Waters of Dike, and Grover and Alice Burnett of Yantis.
Barry lives on in the hearts and minds of his loving family and friends.
Arrangements under the direction of Murray-Orwosky Funeral Home.
The online register can be signed at www.murrayorwosky.com
---