A 62-year-old Sulphur Springs man reported for yelling at a child in a FM 71 east driveway ended up in jail on a controlled substance possession charge, according to jail reports.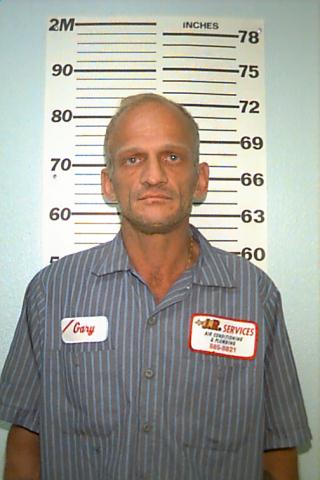 Hopkins County Sheriff's deputies were dispatched at 4:46 p.m. April 28, 2022, to the FM 71 east residence, where the complainant alleged an older white male had pulled a SUV into their driveway and began yelling at the young female in the yard, calling her his granddaughter. The man had left prior to officers' arrival, according to sheriff's office and arrest reports.
Deputies showed a photo which was identified as the person who'd pulled into the driveway. The picture was of Gary Dwayne Waldrep. Upon arrival the 62-year-old man's Spur 71 residence, deputies observed Waldrep sitting in a vehicle. During a conversation with the man, Waldrep allegedly admitted to being the man who pulled in at the FM 71 east residence.
Waldrep agreed to let deputies search his vehicle. Deputy Zach Steward patted the man down and had him empty his pockets. Waldrep emptied from his pockets a cartridge with a thick brown liquid that emitted a marijuana odor, Steward alleged in arrest reports.
Sgt. Richard Greer reported finding a vape pen with a cartridge with THC liquid during a search of the vehicle. Waldrep was taken into custody at 4:57 p.m. Thursday and transported by Deputy Elijah Fite to the county jail.
Waldrep, whose jail reports show he also has been known to use the alias Popeye, was booked into jail at 6:10 p.m. April 28, 2022, for possession of 4 grams or more but less than 200 grams of a Penalty Group 2 controlled substance. He was released from the county jail Friday, April 29, 2022, on a $25,000 bond on the felony charge, according to jail reports.