Land Deed Transactions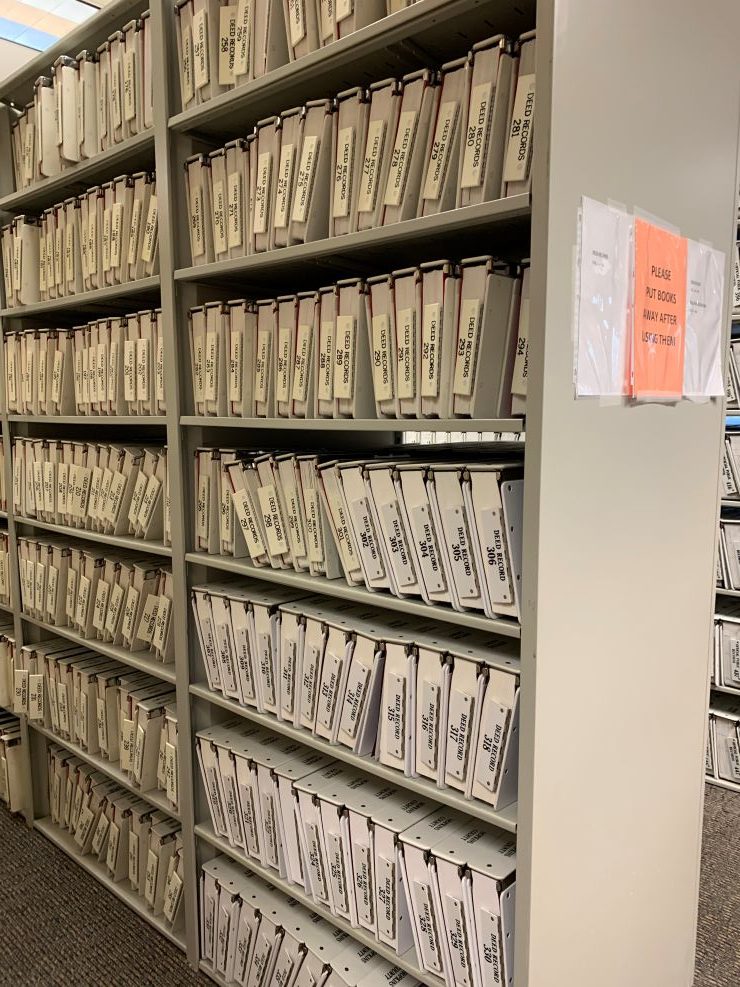 Leland Dan Harness to Joan Harness; tract in the O. Barb survey.
Bill Murphey and Joyce Murphey to Juan Tinajero; tract in the Agaton Caro survey.
Chad Cable and Mary Stahl Cable to Church Street Professional Building LLC; tract in the MA Bowlin survey.
100 MPH+ Property Management LLC to Dan Williamson II and Lisa Williamson; tract in the Jose Y'Barbo survey.
Hans Boerhof to Johnny Heilman and Rick Henderson; tract in the Daniel Draper survey.
Hans Boerhof to Louis Martinez; tract in the Elizabeth Melton survey.
Daniel Elmore and Jeanina Elmore to Debra Howard Anderson and James Edwin White; tract in the James B. Simpson survey.
Frans Feijen and Jeanette Feijen to Frans Feijen Family Living Trust and Jeanette Feijen Family Living Trust; tract in the MA Bowlin survey.
Carmen Tolson Cross to Angela Churchman and Michael Churchman; tract in the William Ticer survey.
Grant White to Tommie Cherie Reeves; tract in the JG Procello survey.
Tommie Chere Reeves to Matthew Grant White; tract in the Levi Landers survey.
Lisa Lashawn Hawkins to Agustin Castillo; tract in the MA Bowlin survey.
Joseph Ray Lane Estate, Julius Ray Lane Dependent Administrator, to Christopher Romans and Katy Romans; tract in the CL Ewing survey.
Amberly Klika and Landis Klika to Dawson Klika; tract in the Martin Kelley survey.
Hillary D. Powell and Shane Powell to HDSBP LLC; tract in the Mary Ann Bowlin survey.
Anna L J Randolph to David Wayne Randolph; tract in the Thomas Lee survey.
Sandra Russell and William T. Russell to Diana L. Cross and Johnny R. Cross; tract in the Jose Y'Barbo survey.
Beverley Broumley and Wes Broumley to Celina Teresa Jimenez Hernandez and Juan Pablo Hernandez; tract in the Jose Y'Barbo survey.
Michael B. Jenkins to Lisa M. Jenkins; tract in the Ocela Barb survey.
Douglas Aten and T Aten to Misti Aten Long; tract in the CA Galbreath survey.
Hazel Petros Dominguez and Jose Luis Dominguez to Lino Gutierrez Hernandez and Maria Dolores Soto; tract in the James N. Hill survey.
William Carter and Nelta Watson to Fernando Ramazzini and Julianna Ramazzini; tract in the J. Polvedore survey.
Sherry Elaine Gentry and James R. Young to Josephine Reed and Roger Reed; tract in the Santos Coy survey.
Lewis Craig Swindler to Chuck Friesner and Samantha Friesner; tract in the MA Bowlin survey.
Donald Libby to Bethany Ashby; tract in the MA Bowlin survey.
Roy E. Preuss and Tammy L. Preuss to Atascosa Real Estate Group LLC; tract in the MA Bowlin survey.
Jeffrey S. Johnson, Jill Ann Johnson Kelly and Victor Kent Johnson to Consello Jones Mitchell and Lloyd Dortcha Mitchell II; tract in the Jose Y'Barbo survey.
Leann M. Norris and Samuel L. Norris to Cindy Scheuber, Jeffrey Ray Wear and Loist Waer; tract in the Stephen Nichols survey.
Kelly Duray Phillips to Carri Phillips and Kelly Phillips; tract in the B Birdwell survey.
Willie Troy William to Bobby Gerald George; tract in the WB Merrell survey.
Gary Lee Keeble and Samantha Keeble to Christopher P. Crow and Zachary D. Crow; tract in the HT Long survey.
Alan Screws and Kim Screws to Hopkins County Holdings LLC tract in the MA Bowlin survey.
Wesley House Inc. and Wesley to Hopkins County Holdings.
Applications for Marriage Licenses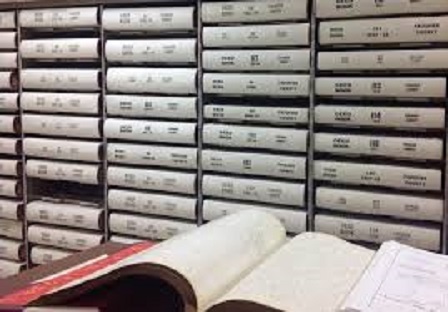 Michael Francis Sullivan and Shalom Fawn Dara Currier
Rodrigo Becerra and Iliana Rodriguez Vicente
Paul Edward Michaelson and Stephanie Tarlton
Brandon Teague and Raven Lasache Turner
Christopher Alan Bender and Megan Alyssa Callahan
Demetrius Alexander Brown and Alisa Irene Crotts
Kenneth Keith Ledbetter and Kenneth Wayne McCorquodale
Craig Jay Brehm and Shannon Gayle Emanuel
Carlos Manuel Lopez Leon and Alejandra Diaz
Jerold Allen Matheny and Veronica Marie Estrada
Dinh Long Cu Bao and Ngoc Bao Vu
Joshua Tyler Broeske and Madeline Marie Anderson