Franklin J. Ricketson was born November 10, 1947, to Betty Jane Flint Ricketson and Jason Edwin Ricketson. They preceded him in death. His only sister, Patricia Ricketson also preceded him in death.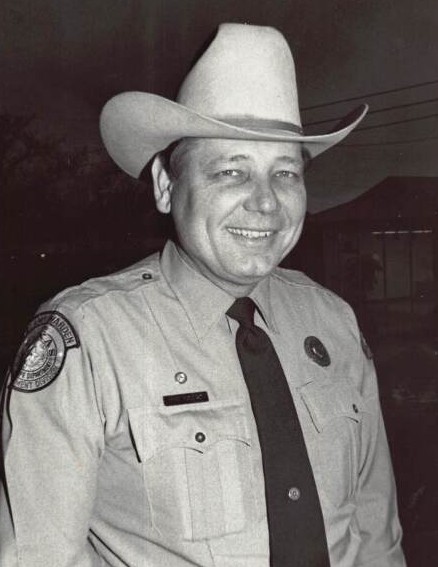 He married Sharon Rust on October 25, 1975; she survives. Frank is also survived by his beloved children, Nicole Ricketson Johnson and husband Tracy of Sulphur Springs, Mark Simmons and wife Michelle of Frisco, Karie Ricketson of Sulphur Springs, and Jason Ricketson and wife Jennifer of Sulphur Springs; Grandchildren, Christopher Sorley and wife Jaci of Sulphur Springs, McKenzie Sorley Money and husband Christopher of Como, Shayne Simmons of Frisco, Shelbi Ricketson, Colton Ricketson of Sulphur Springs; and great-grandchildren, Saylor and Kane Sorley of Sulphur Springs and Abel Money of Como.
Frank grew up in the oil fields of West Texas and graduated from Kermit High School. He was a graduate of Sul Ross State University in Alpine Texas. After graduation, he attended the Texas Game Warden Academy at Texas A&M in College Station and was assigned to Franklin County as the first Game Warden on Lake Cypress Springs. Frank's duty stations included Sierra Blanca, Sulphur Springs, Mount Pleasant, Amarillo, Tyler, San Angelo, and Brownwood, where he retired at the rank of Major Game Warden. One of Frank's greatest accomplishments was serving for 32 years as a Game Warden in Texas Parks and Wildlife.
A family graveside service will be held at 10 a.m. Tuesday, April 26, 2022, at Union Hill Cemetery in Mt. Pleasant. Pallbearers will be Buddy Williams, Bill Reese, Christopher Sorley, Shayne Simmons, Tracy Johnson, Jason Ricketson, and Colton Ricketson. Visitation will be held from 6 to 8 p.m. Monday, April 25, 2022, at West Oaks Funeral Home. Frank passed away on Thursday, April 21, 2022.
Arrangements are under the direction of West Oaks Funeral Home.
---