Community Helps Commemorate Playground's 25th Anniversary With Giving

The first phase of the Kids Kingdom restoration project, undertaken by the Sulphur Springs Leadership Class of 2021-22 last weekend, was a great success, according to the class.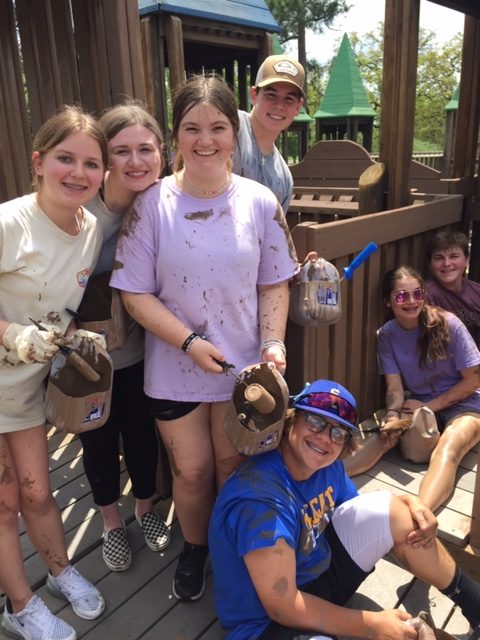 The first phase included staining, painting, spreading mulch and undertaking some of the construction-type restoration to the park on its 25th anniversary.
The Leadership Class was joined by 60 Sulphur Springs High School students on Friday and about the same number of Clayton Homes employees and families on Saturday to get the project off the ground. They were aided by Pro Classic Painting and S&S Construction, who provided manpower for the project.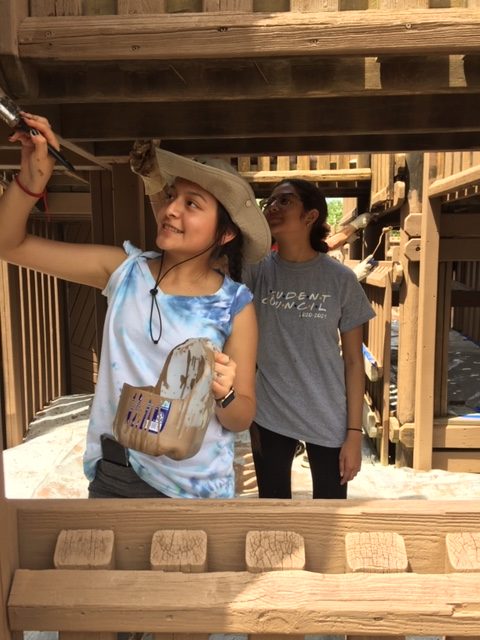 Together, they stained 95 percent of the wood (the rest will be done this week) and also spread about 95 yards of the 100 yards of mulch that was obtained. In addition, one deteriorating slide was rebuilt, another slide was replaced by an inclined climbing wall, most of the chains were replaced, most of the towers were repainted and many platforms and walking areas were repaired or replaced.
"We owe a great deal of gratitude to the SSHS students and their teachers, and the employees and families of Clayton Homes, along with the City of Sulphur Springs and other volunteers who gave their time this weekend to get so far along in the restoration," said Butch Burney, class president. "It was amazing to see how far this project came in just one weekend. The best part was watching these volunteers of all ages give of themselves to make Kids Kingdom whole again."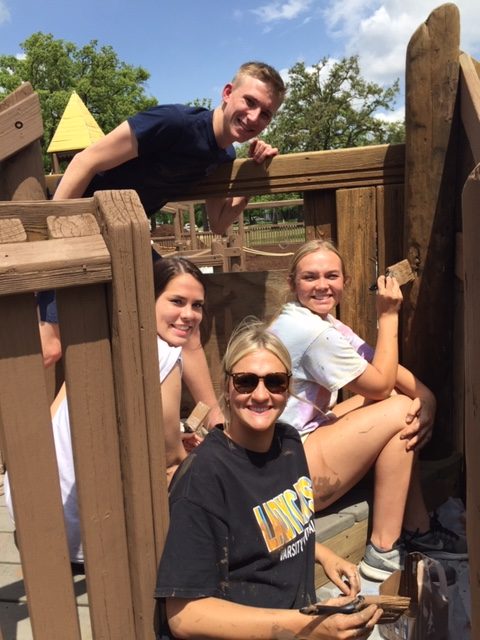 The project is not complete. Along with finishing some of the construction projects and painting/staining, the class – with the help of the City of Sulphur Springs – will install new swings, a handicap swing, tire swing, interior slide and lighting once the equipment comes in. The construction class at SSHS took down the decorative fish on the playground walls and made new ones, which will be painted by SSHS art students and rehung.
"Just like when it was built in 1997, this is truly a community project," Burney said. "We have been blessed by a giving community that has taken this project to heart."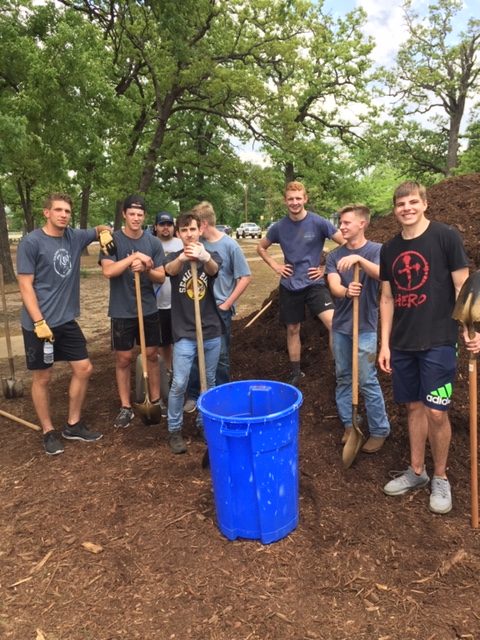 Sponsors for the project include Clayton Homes, Sherwin-Williams which donated 100 gallons of stain, Texas Heritage Bank, Alliance Bank, City National Bank, CHRISTUS, the News-Telegram, Hampton House, Kiwanis Club, Pilot Club, I-30 Pallets, Neighbors of Sulphur Springs, Jennings Heat and Air, Lowe's Distribution Center, Fix N Feed, Still Meadow Dairy, Molly Crouch and the Hopkins County Chamber of Commerce.
When the restoration is complete, the Leadership Class and City will have a hamburger/hot dog lunch reveal party. Until then, the park is reopened for play.