Police arrested a 34-year-old Cumby man accused of choking his wife, cutting her with broken glass and striking her with a toolbox.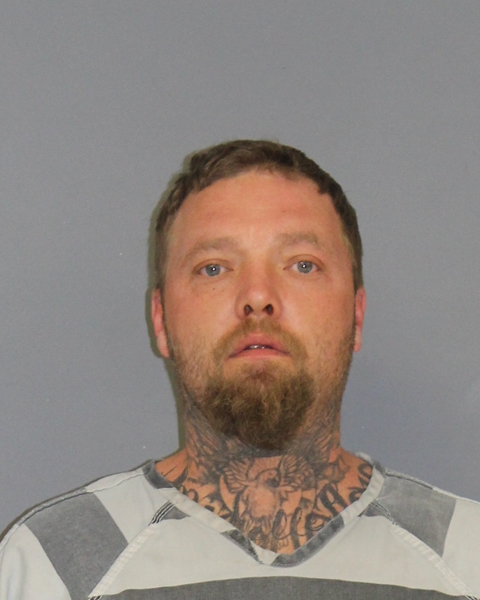 Cumby Police Officer Justin Talley reported responding at 7:15 p.m. April 2, 2022 on West Main Street in Cumby, where Derek Bone and his wife were alleged to be involved in an argument that turned physical.
Bone was accused of placing his hands around his 20-year-old wife's neck, then choking her to the point she could not breathe. His wife was reported to have visible marks on her neck. The man is accused of using a shard of broken glass to lacerate his wife's wrist; she had a visible injury there as well, Talley noted in arrest reports. The argument then was reported to have moved into the kitchen, where Bone was accused of using a toolbox to strike his wife on the left side of her face. The wife was transported to the hospital for medical treatment for the serious bodily injury to her face.
Bone was taken into custody at 7:48 p.m. at the West Main Street residence and transported to Hopkins County jail. He was booked in at 9:33 p.m. Saturday on two aggravated family violence assault charges and one family violence assault impeding breathing charge. Bone remained in Hopkins County jail Monday, April 4, 2022, in lieu of $1,200,000 in bond: $5,000 each on the aggravated assault charges and $200,000 on the assault impeding breathing charge, according to Hopkins County jail reports.
If you have an emergency, dial 9-1-1
The Hopkins County Sheriff's Office is located at 298 Rosemont Sulphur Springs, TX 75482. You can reach them for non-emergency matters at (903) 438-4040.