Sulphur Springs Mayor John Sellers during the presentations and announcements portion of the April 5 City Council meeting, proclaimed April 2022 as Fair Housing Month in Sulphur Springs, and noted the importance of the fair housing laws.
Sellers noted that Title 3 of the Civil Rights Act of 1968, as amended, prohibits discrimination in housing and declares it's nation policy to provide within constitutional limits for fair housing in the United States.
The Civil Rights Act of 1968 expanded on previous acts and prohibited discrimination concerning the sale, rental, and financing of housing based on race, religion, national origin, sex, (and as amended) handicap and family status. Title VIII of the Act is also known as the Fair Housing Act of 1968, what the U.S. Department of Housing and Urban Development (HUD) notes was intended as a follow up to the  Civil Rights Act of 1964.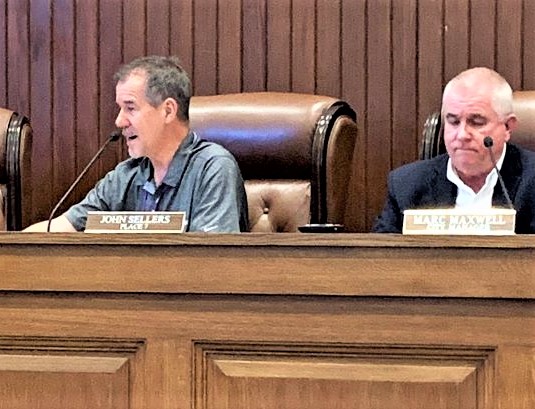 George Romney, the Michigan Governor who successfully campaigned for ratification of a state constitutional provision that prohibited discrimination in housing, was named Secretary of Housing and Urban Development. Samuel Simmons was appointed the first Assistant Secretary for Equal Housing Opportunity.
The principle of fair housing is not only a national law and national policy, but a fundamental human concept entitlement for all Americans.
In April 1969 arrived, HUD celebrate the Act's 1st Anniversary, during which the Title VIII Field Operations Handbook was completed, and a formalized complaint process was instituted. HUD hosted a gala in the Grand Ballroom of New York's Plaza Hotel. Advocates and politicians from across the nation shared in the evening, including members of the National Committee Against Discrimination.
In subsequent years, the tradition of celebrating Fair Housing Month grew larger and larger. Governors began issuing proclamations designating April as "Fair Housing Month." Schools sponsored poster and essay contests focused on fair housing issues in April.  Hud, working with the National Association of Homebuilders, National Association of Realtors, and the American Advertising Council provided "free" billboard space throughout the nation to get the fair housing message into neighborhoods, industrial centers, agrarian regions and urban cores. Every region also had its own celebrations, meetings, dinners, contests and radio-television shows that featured HUD, state and private fair housing experts and officials.
Continuing to designate April as Fair Housing Month provides an opportunity for all Americans to recognize that complete success and a goal of equal housing opportunity can only be accomplished with the help and cooperation of all Americans, Sellers read from the proclamation during the regular 7 p.m. City Council meeting.
In proclaiming April as Fair Housing Month in Sulphur Springs, Sellers Tuesday night urged all citizens to become aware of and support fair housing laws.