By Butch Burney
Education will be the topic of the Chamber's next Lunch and Learn, scheduled for 11:30 a.m. to 1 p.m. Wednesday, April 20, at The Oaks Bed and Breakfast.

Cumby ISD faculty will be on hand to talk about their PTECH program and how student internships can benefit businesses and students alike.
Sulphur Springs ISD Superintendent Mike Lamb will also be on hand to discuss the $93 million bond proposal that will go before voters in May.
Cost of the Lunch and Learn is $15 for Chamber members and $20 for nonmembers. To register, call the Chamber at 903-885-6515 or email me at [email protected].
Kids Kingdom Help
Kids Kingdom needs your help the weekend of April 22-23, just as it did when it was built 25 years ago. The Sulphur Springs Leadership Class has selected to rehab Mary Bonham's Kids Kingdom in Buford Park. And just like when it was constructed quarter-century ago, everyone is invited to help.
Friday and Saturday, April 22-23, have been designated as work days to re-stain all the wood in Kids Kingdom and spread mulch. It will be professionally power-washed before that weekend to prepare for the staining.
The class is also planning to replace and/or repair the equipment, such as the handicap swing, chains, swings, tires, etc. for the playground, restore the ground mulch and install lighting for safety and security.
Church and civic groups, as well as individuals, are encouraged to help with the project.
To sign up to help, go to the website (https://forms.monday.com/forms/bcbe10e346b300167c125ad23b7dd17c?r=use1) or contact the Chamber at 903-885-8515 or [email protected] to sign up to help that weekend!
Golf Tournament
Congratulations to JB Weld, who won the 33rd Annual Chamber of Commerce Golf Tournament on Friday at the Sulphur Springs Country Club.
Other winners were second low net, Triple Crown Roofing; third low net, Team North Texas; first low gross, RPM Staffing; and second low gross, Texas Golf Carts.
We had 40 teams that powered through a very windy day to have great fun and competition. Thanks to all the sponsors and volunteers who made it happen!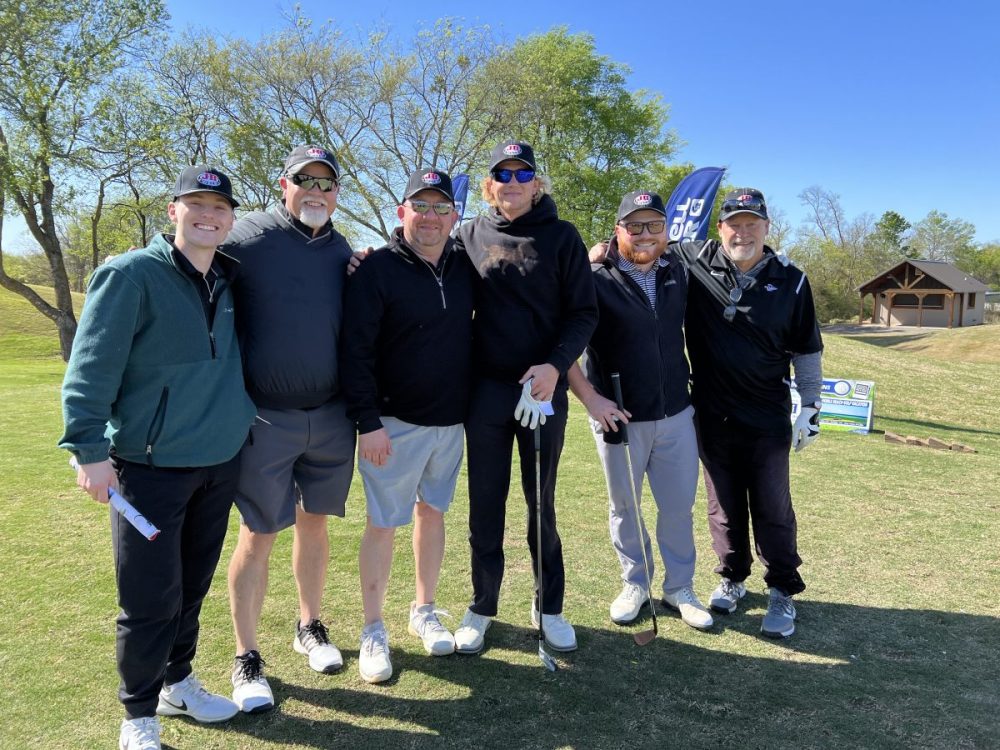 Wildcat Jazz
Wildcat Jazz Band's 2 nd Annual Jazz on the Square is coming to downtown at 7 p.m. Thursday, April 21. They will feature songs from Three Dog Night, The B-52s, the Blues Brothers and more.
Be a Kids Superhero
You can be a superhero in attire and deed with the CASA Superhero Virtual Walk to promote Child Abuse Awareness. During the month of April, you are encouraged to walk or run anytime anywhere while wearing a superhero costume, cape or simply a blue shirt. Post your photo on social media with the hasthtag #lakecountrycasa.
Spring Market
The Spring Market on Main is scheduled from 9 a.m. to 4 p.m. Saturday, April 23, on Main Street. Come out, shop, eat and purchase from vendors, booths and shops.
Rodeo Weekend
The Nottingham's Sulphur Springs Dodge UPRA Rodeo will be contested April 15 and 16 in the Hopkins County Civic Center Arena at 7:30 p.m. nightly. Tickets are $10 for adult, $5 for children ages 6-12, and 5-and-under are free.
Tickets can be purchased at Circle E Western Store.
Pop Up Shopping
Beauty Grace, at 220 Connally St., will have a pop up shop Spring Fling from 10 a.m. to 4 p.m. Saturday, April 16, a perfect time to shop for Easter attire.
Ribbon Cutting
Let 'Er Rip will have a ribbon cutting at 2 p.m. Wednesday, April 20, at 1441 Shannon Road. Please welcome them to the business community.
The Shave Shop will have a ribbon cutting at noon Friday, April 22, at Kids Kingdom, as part of the renovation weekend.