Five Miller Grove students are advancing to the Texas State Academic UIL Speech Contests next month, based on their individual scores at the Region UIL Tournament in Waxahachie, and one team also earned first place ranking.
Thirteen Miller Grove High School students competed Saturday, April 21, 2022, in the Regional Academic UIL tournament and came home with seven individual awards and had one team earn first place ranking.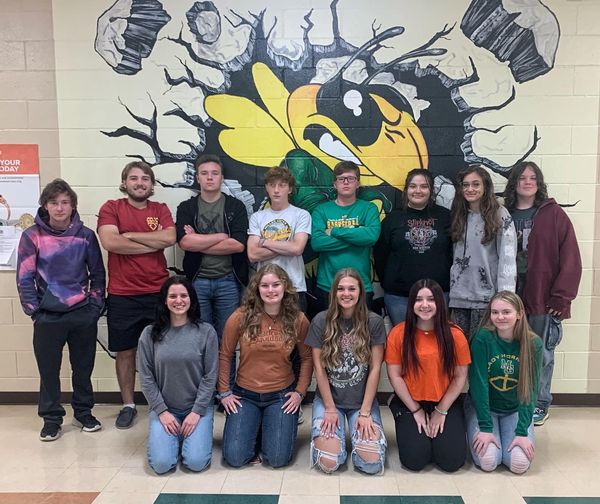 Lainey Burnett won first place honors and Gabe Hayden second place honors in Poetry, qualifying both to compete at the state contest.
Aleah Sotelo also qualified to compete at state by earning third place honors in prose at region.
In Lincoln Douglas Debate, Jagger Qualls won third place honors, Kavan Smith placed fourth and Nathan Fauth fifth. Qualls advances to state and Smith is an alternate. Smith also placed fifth in Persuasive Speaking.
Hannah Nalls placed fifth in Ready Writing.
Contributing to the Miller Grove Hornet Academic UIL speech team's overall first place ranking were Jagger Qualls, Kavan Smith, Nathan Fauth, Addison Stanton, Aleah Sotelo, Lainy Burnett, Gabe Hayden, Avery McInvale, and Lance Davis.
Also representing MGISD at the regional contest were Jacob George, Katie Cotts and Maddison Hernandez,
Congratulations to these students on their UIL achievements, and good luck to the students who will compete in Austin at the State Speech UIL meet May 24-25.