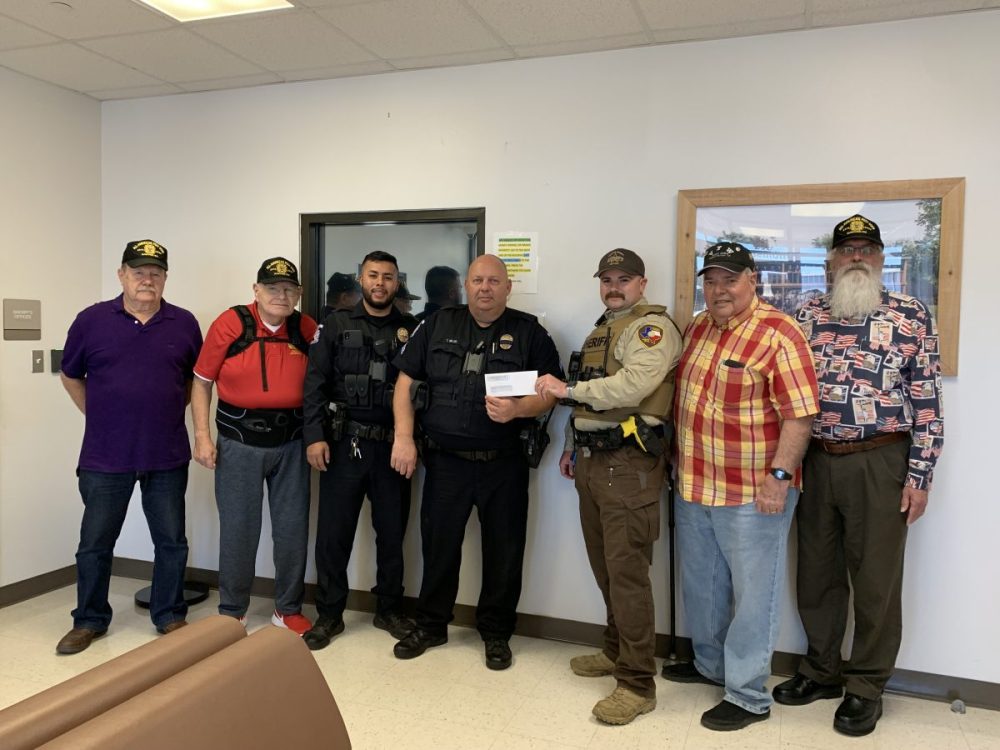 Veterans of Foreign Wars Post #8560 members presented a $250 donation for the Blue Santa program to Sulphur Springs and Hopkins County law enforcement officers.
The Blue Santa program is most visible between Thanksgiving and Christmas, accepting monetary and toy donations to help Hopkins County financially disadvantaged families provide Christmas gifts for their children. However, that does not mean that's the only time donations may be made to Blue Santa.
Blue Santa continues to accept donations throughout the year. Funds raised will allow Blue Santa and his helpers in the law enforcement community to begin working, stocking up on toys for Christmas 2022. For instance, helpers can take advantage big toy sales at events and businesses in the spring, summer and fall, purchasing gifts so Blue Santa will be that much more ahead of the game to ensure there are plenty of gifts to adequately provide for all approved families.
Donations to Blue Santa may be made by using the Blue Santa Sulphur Springs/Hopkins County QR code on Blue Santa flyers on Facebook and shown below. Donate to Blue Santa Link