Supply Chain Interruptions Pose Challenge for Local Organization
The Dinner Bell has had some trouble finding certain ingredients needed to cook their weekly community meal. Director Judy Gilreath has widened her search for staples like chicken thighs, squash, and dough.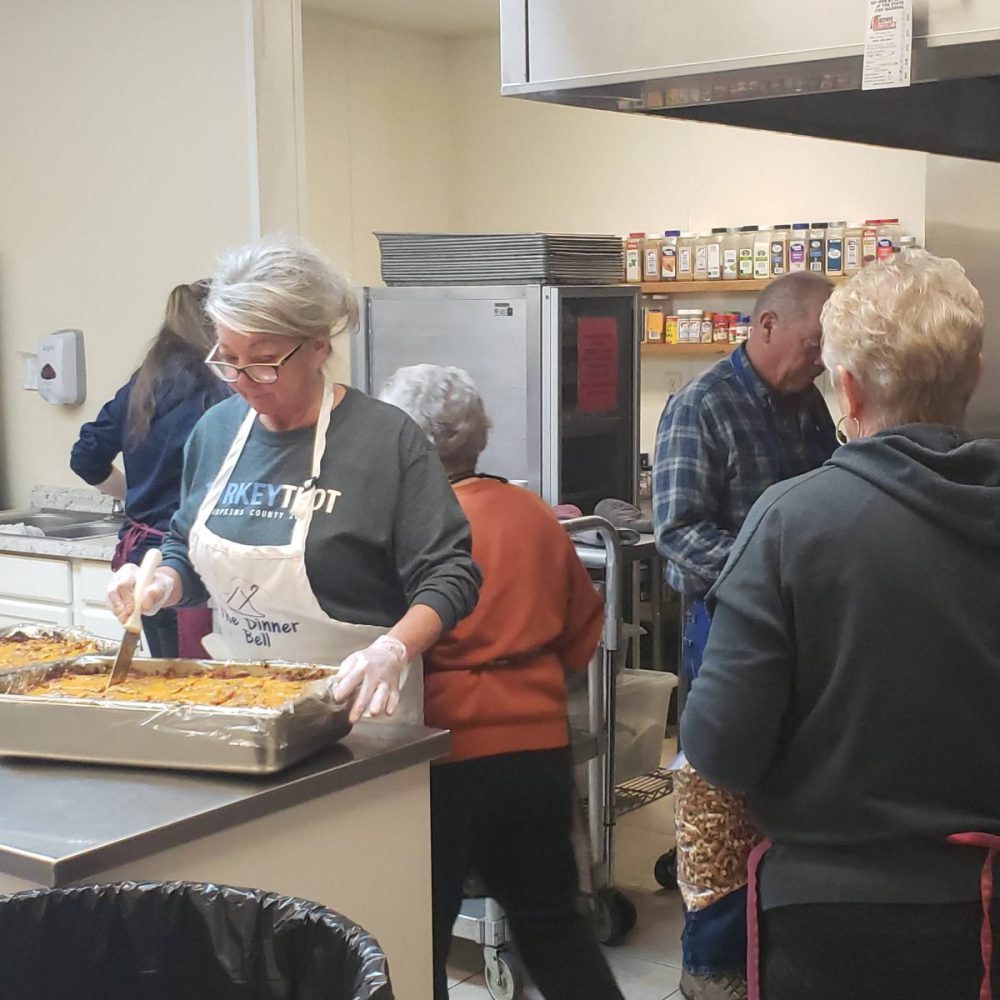 "I try to keep costs down, and do the shopping here in Sulphur Springs, but lately I had to order from [online retailer]", said Gilreath. "These recipes are scaled up for 200 servings, and you just cant substitute any old thing when you are out of it. Who would guess you wouldn't be able to find peach flavored gelatin desert, and not sugar free?"
Hundreds of people count on the weekly meal. Over the decade Dinner Bell has operated, the menus and recipes have been continuously honed. A balance between ease, value, volume, and availability is tested each week. Other factors to consider include will the food transport well and of course will people like it.
This week's menu included baked spaghetti and squash casserole, faithfully made by an all volunteer team.
---
The mission of the Dinner Bell is to end hunger in Hopkins County. Fresh, hot, nutritious meals are prepared by volunteers each Wednesday and served to our guests at the First United Methodist Church. Through the generous support of church and community members and corporate sponsors we have been able to serve over 20,000 meals to those in need since opening our kitchen in 2012.
If you or your business would like to sponsor a Dinner Bell meal, give them a call at 903.885.2185