A 22-year-old Kyle man lead Cumby Police and multiple officers from other agencies on a 30-mile vehicle chase along Interstate 30 through Hopkins County and into Franklin County Saturday afternoon.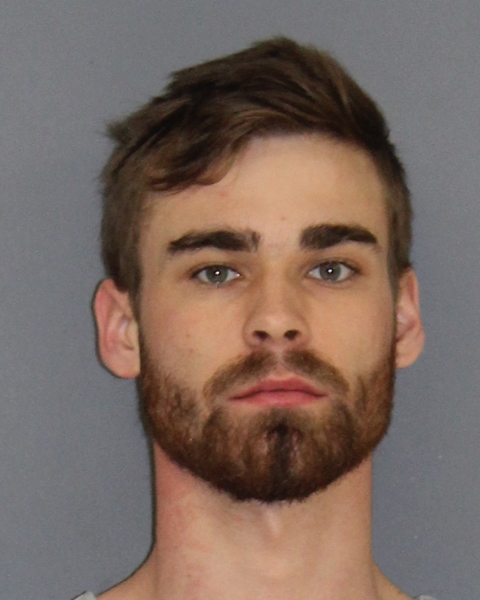 Cumby Police Officer Justin Talley reported the black Dodge Charger first caught his attention around 3:15 p.m. March 5, 2022, because the vehicle's front window tint "exceeded the AS-1 line" and its temporary tag was unreadable as it waved in the wind. Talley reported catching up to the car near mile marker 116 on I-30 east and turning on his vehicle's emergency lights to signal the driver to pull over. Instead, the car accelerated and began to speed away, Talley alleged in arrest reports.
Talley pursued the car, which he alleged continued at high speeds east on I-30, showing a willful and wonton disregard for safety of others and property by swerving in and out of traffic, and passing vehicles on the improved shoulders of the road at high speeds. The Cumby officer kept other officers from multiple other agencies who were responding to assist in the pursuit, by updating them via his police radio as the chase persisted through Hopkins County into Franklin County, according to the officer's account of the chase in arrest reports.
The vehicle pursuit reported ended with the driver pulling onto the right shoulder of I-30 east near mile marker 146 in Franklin County. The driver, identified as 22-year-old Mark Sherrin of Kyle, Texas, was taken into custody at 3:34 p.m. Saturday. A search of the car revealed two pistols, a Glock and AR-style pistol, Talley noted in arrest reports.
A female passenger in the car claimed she'd told Sherrin to pull over for law enforcement, and that she was afraid for her safety. Sherrin's driver's license was found to be suspended. He was transported to jail; the car was impounded, Talley alleged in arrest reports.
Sherrin's 30-mile vehicle chase on I-30 resulted in the 22-year-old Kyle man being booked into Hopkins County jail at 5:40 p.m. March 5, 2022, on a felony evading arrest or detention with a vehicle charge, a Class A misdemeanor unlawful carrying of a weapon charge, a Class B misdemeanor reckless driving charge and a Class B misdemeanor driving while license suspended or invalid charge, according to arrest reports.
Sherrin was released from Hopkins County jail Sunday, March 6, 2022, on $30,000 in bond – $15,000 bond on the felony evading charge, and $5,000 bond per misdemeanor charge, according to jail reports.
---
The Hopkins County Sheriff's Office is located at 298 Rosemont St., Sulphur Springs, TX 75482. Non-emergency calls can be made to (903) 438-4040.