The 2022 Tanner Higgins Warrior Run will be a 10th year celebration of Army Sgt. Tanner Stone Higgins' life and the final Warrior run. The event honors the Army Ranger who paid the ultimate price in service to his country – his life.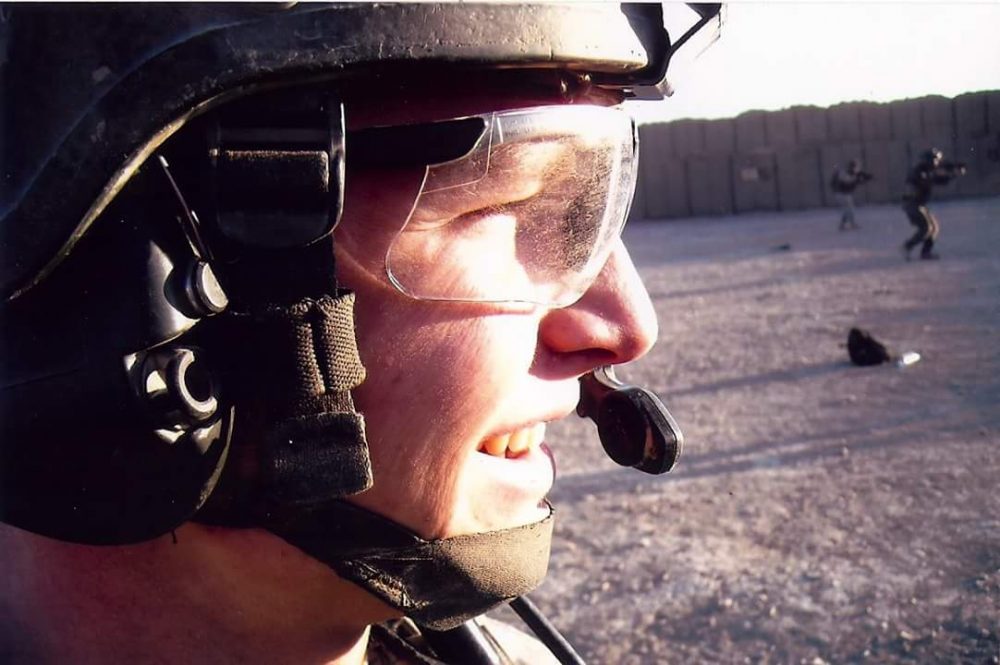 Sgt. Higgins had was killed at age 23 by enemy forces during a heavy firefight while conducting combat operations in Logar Province, Afghanistan on April 14, 2012. Higgins was a team leader for 1/75th Ranger Regiment, Delta Company. The Warrior Run allows Higgins' family, friends and military "brothers" to gather along with the community to remember and honor the Sulphur Springs High School graduate.
The Warrior Run also benefits the Sgt. Tanner Higgins Military Memorial Fund which awards scholarships to area seniors enlisting in the US Armed Forces, assists the transitioning soldier, and aids military and veteran families.
The year following Sgt. Higgins death, the fallen hero's mom Patti Stone Sells set to work making sure her son and his sacrifices are never forgotten. Members of his high school graduating class became instrumental in her efforts to have a section of Texas State Highway 154 south of Sulphur Springs named the Tanner Higgins Memorial Highway.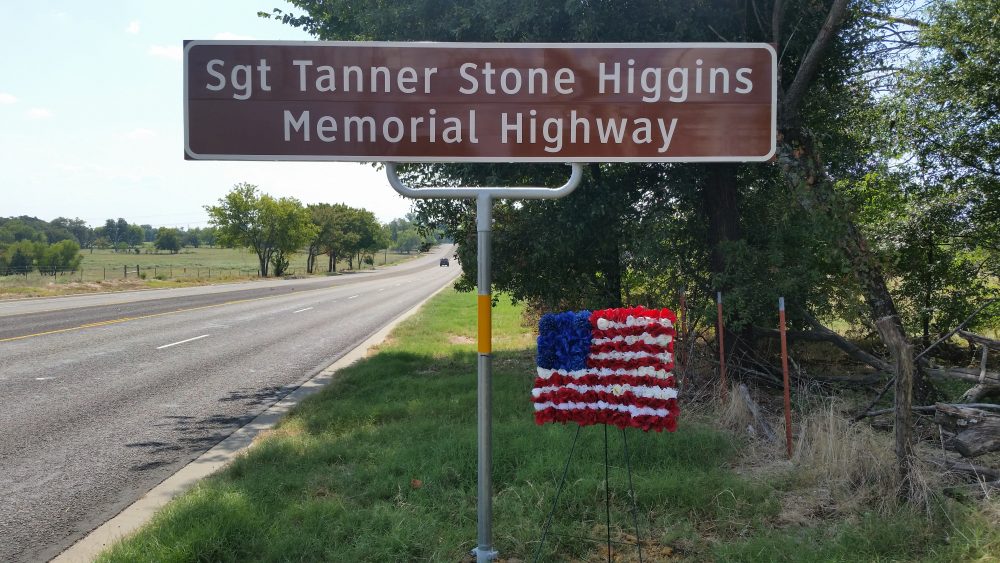 His brother younger brother, Dillon Henegar followed Tanner into the Army Rangers, serving a tour of duty from 2012-2015. And in 2019, when his youngest brother Noah Sells graduated from Sulphur Springs High School, he too followed his brothers in serving his country, attending advanced infantry training in San Antonio with a goal of serving as a combat medic.
As a Gold Star mom proud of all of her boys service, Sells too noticed a few other things also. There are often needs among these brave men and women who give so selflessly of themselves, willing each on to die for our freedoms and helping to secure that of others around the globe. Often, the family of service personnel have needs also that are not met or have things they could use a little extra help obtaining. So she dedicated herself to helping other service personnel, veterans and their families.
Sells, aided by Higgins' former classmates and family, also in 2013, established the annual Tanner Higgins Warrior Run in his memory, and which benefits the Sgt. Tanner Higgins Military Memorial Fund which awards scholarships to area seniors enlisting in the US Armed Forces, assists the transitioning soldier, and aids military and veteran families.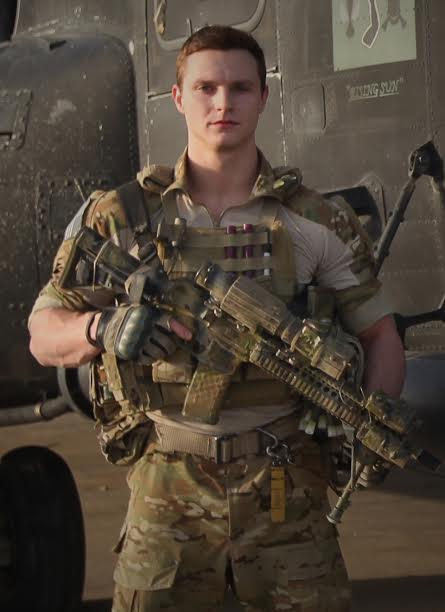 Each year, members of his Ranger unit who are able make the trip from wherever in the country they may be to join the Sulphur Springs-Yantis community in celebrating the vibrant life of their loved one and friend. Many, especially his service "brothers," bring their children who are named in honor of Higgins to meet his biological family and other brothers' namesake children. As of 2019, there were 18 "namesake babies'" among Higgins' family of brothers all across the country to the delight of Higgins mom. Those who are unable to physically be in Sulphur Springs have often registered then made the 5K on their own wherever they are around the world, sometimes in small groups, in remembrance of Higgins.
This year, will be notable in many ways. Not only will it be the first full Warrior Run following the COVID-19 shutdowns and the 10th year since Higgins sacrificed his life for the unit he lead in Afghanistan, but it will also be the first one without Sells. The mom so determined to help those who are currently serving or have tirelessly served in the Armed Forces and their families, was just as doggedly battling an aggressive kind of cancer.
While the Sgt. Tanner Higgins Warrior Run couldn't be held the last 2 years due to COVID, the Tanner Higgins Military Memorial Fund asked those who were able to participate in a "Walk-By" to show Sells her son's memory is still going strong in so many ways and show support for her as she continued to battle the rare cancer. Had it been held in 2021, Sells would not have been able to attend. So, they asked people to show support by bringing the walk to her, making a block from the sacrifice wall (Veterans Memorial KIA end cap) to Davis Street, then winding past her home so she could see from her doorway April 17, 2021. Patti Sells passed away on May 28, 2021, at home.
The Tanner Higgins Military Memorial Fund board, after much consideration, announced the final Tanner Higgins Warrior Run will be held Saturday morning, April 9, beginning at Celebration Plaza in downtown Sulphur Springs.
The event committee invites all to join on the downtown square in Sulphur Springs for the opening ceremony at 8:30 a.m. April 9, 2022, for a "beautiful start and finish at Celebration Plaza in the Downtown Square in the 5K or the Grunt mile."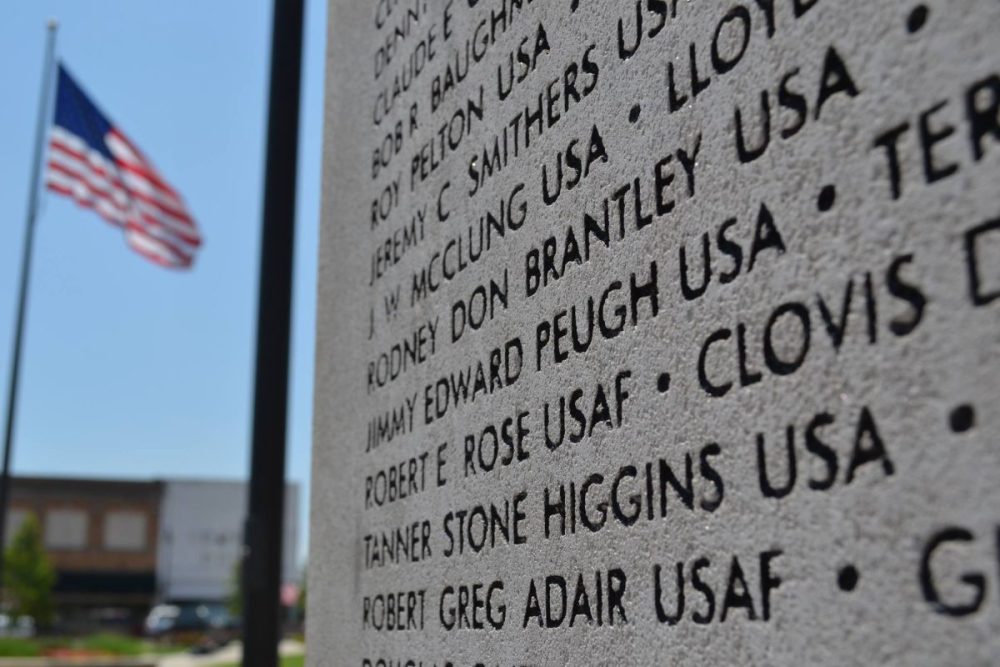 The cost to register is $20 each for both the 5K Warrior Run and Grunt Run (1-mile). Registration is being handled online in advance. Simply click this link or use the QR code at right. Or register at the race from 7 a.m. to 8:15 a.m. April 9, 2022.
Registered participants packet pick up will be from 6 to 7 p.m. Friday, April 8 at Celebration Plaza. Race Day Registration and Packet Pickup begins at 7 a.m.
All participants registered in advance in the Higgins Warrior Run/Grunt will receive a race t-shirt and finisher bracelet, commemorating this event. Simply select your size during the registration process and pick it up at packet pickup. Those running on their own from out-of-state may select the "shipping" option to have their shirt mailed to them. A presentation ceremony will conclude the event around 11:30 a.m. Those unable to run are invited to stop by downtown Saturday morning, April 9, "celebrate the life and honor the memory of both Sgt. Tanner Stone Higgins and his mother, Patti Sells.
As has become tradition, the event will feature live music, vendors and awards downtown. As of March 17, 2022, a total of 86 participants had registered for the event, ranging from age 7 to age 75. In addition to local community, participants will include individuals driving in or participating from College Station, Hurst, Austin, Carthage, Euless, Dallas, Argyle, Midland; Fort Washington, Maryland; Eagle, Idaho; Kalispell, Montana; Fort Benning, Richmond Hill and Atlanta, Georgia; Fort Myers, Florida; Rochester, New York; Richfield, Ohio; Spokane, Washington; Apex, North Carolina.
Anyone who has a Tanner Stone Higgins namesake baby is asked to send their name and age to [email protected]. Event planners ask that people send their Higgins "tattoo photo," as well as name of any four-legged friends named after Higgins and any memorials to that address, as they are "working on something special for the final Tanner Higgins Warrior Run."
Donations are also welcome and may be made on the race registration website. A total of $312 had been donated by 13 people. Click here to donate.
Any additional questions about the race may be directed to the race director at TannerHiggins[email protected].