One fatality resulted from an 18-wheeler crash on an I-30 east overpass near Weaver late Wednesday night. Interstate 30 east near the crash was closed to traffic for approximately 12 hours, according to emergency officials.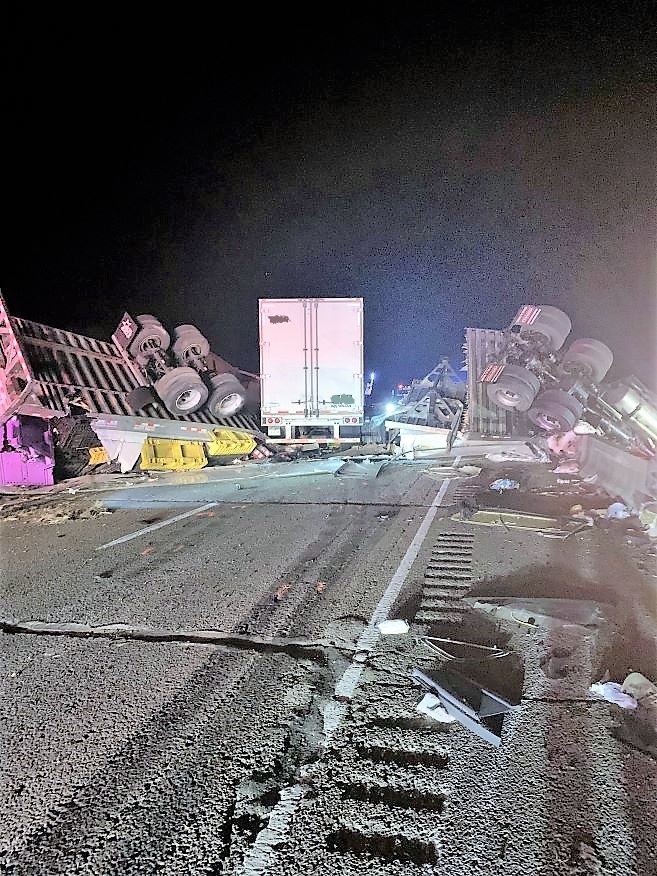 Two 18-wheelers and trailers were reported to have been involved in the crash.
A 2016 Freightliner truck tractor towing a trailer was eastbound on I-30, 7 miles east of Sulphur Springs, just west of US Highway 67 at 11 p.m. March 9, 2022. For an as yet undetermined reason the truck left the road and struck the guardrail. The truck and trailer rolled over onto its side across the eastbound lanes, reportedly at an overpass. An eastbound 2008 International truck tractor towing a trailer struck the disabled truck-trailer rig, according to Texas Department of Public Safety Highway Patrol Sgt. Gregg Williams, Media Communications/Safety Education for the Texarkana- North Texas Region.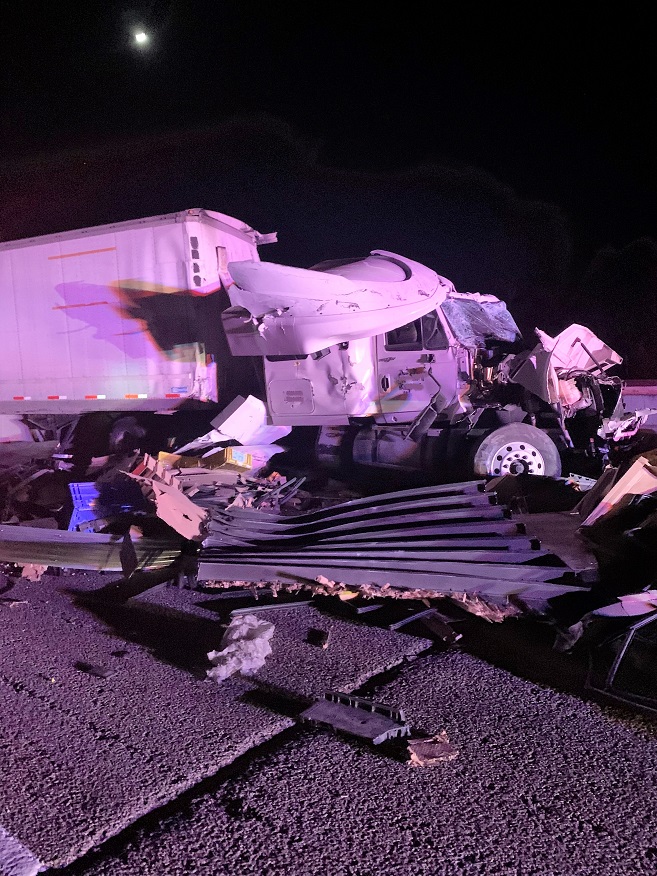 The collision reportedly split the Freightliner-trailer rig in two, sending part of the trailer one direction and the section with the cab another direction across the roadway, Hopkins County officials reported Thursday morning. The front end of the Freightliner was reportedly smashed and left hanging off the other side of the railing. The front end of the International rig sustained significant damage as well, Hopkins County officials reported Thursday morning.
The driver of the Freightliner, believed to have been unsecured by a seat belt, was ejected and died at the crash site. Precinct 2 Justice of the Peace Brad Cummings pronounced 29-year-old Fadi Kathawa of Sterling Heights, Michigan, dead at 11:10 p.m. March 9, 2022, at the crash site. The body was removed by a local funeral home and has been sent to a Dallas medical examiner's office for an autopsy, as is standard procedure in deaths of that nature, according to DPS and Hopkins County officials.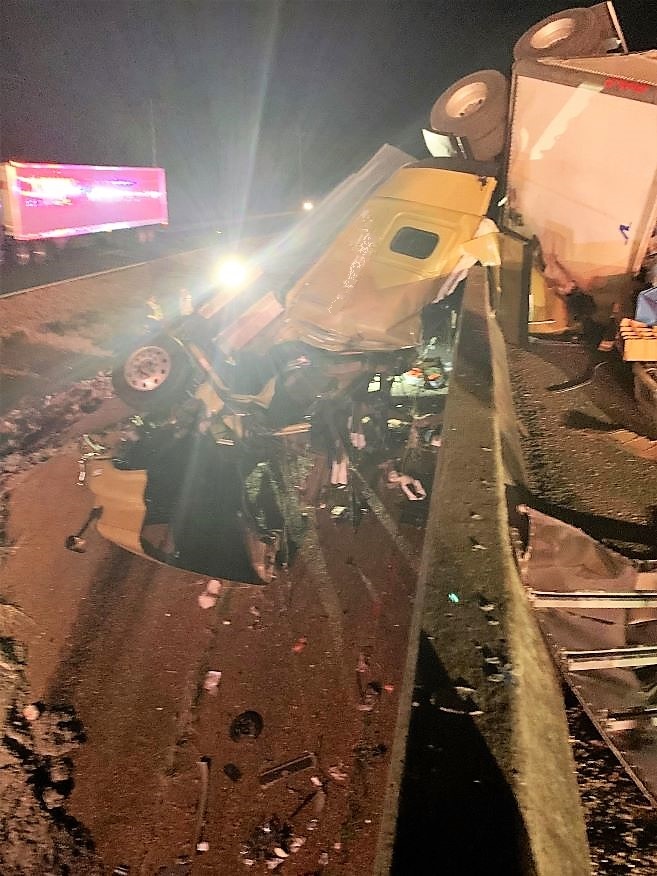 The driver of the International, identified as 33-year-old Lester Brown of Las Vegas, Nevada, was treated and released following the crash.
Interstate 30 east around the crash site was closed to traffic while emergency responders worked the crash site, investigating, attending occupants and removing the wreckage. Both lanes of I-30 east remained closed until 11 a.m. March 10, 2022, while officials continued working at the crash site.
The 18-wheeler crash remains under investigation by DPS, lead by Texas Highway Patrol Trooper George Greenway.