A 42-year-old Sulphur Springs man was jailed early Friday morning on a felony assault charge following a fight in which he is accused of preventing a female from breathing, according to arrest reports.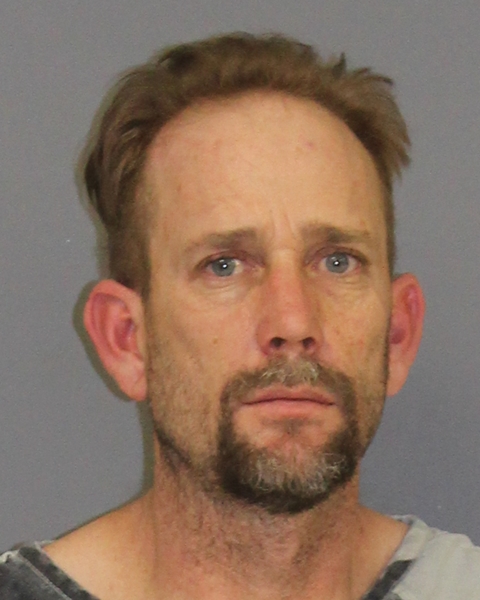 Hopkins County Sheriff's Office Deputies Bobby Osornio and Colt Patterson were dispatched at 11:25 p.m. Thursday, Feb. 17, 2022, to a County Road 4711 residence, to a disturbance in which a female was alleged to be the victim of domestic violence; the male resident was alleged to have put his hands on her.
Upon arrival, the deputies spoke with the alleged victim and the suspect, identified in arrest reports as 42-year-old Christopher Howard Alves. During their investigation, deputies ascertained the pair argued about the female possibly cheating on Alves.
Alves allegedly responded to her attempt to take a phone away from him by pushing her "into the bedroom/closet door and put his hands on her neck. She reportedly pushed him off. The male allegedly responded by pushing the female onto the bed and placing his forearm around her throat and chest area, causing her to stop breathing to the point of almost passing out, deputies noted in arrest reports. The female reportedly recovered and retrieved her phone to call 911. The woman did have red marks on her chest and neck area, Osornio noted in arrest reports.
The 42-year-old Sulphur Springs man allegedly admitted to fighting the woman over the phone and putting his elbow on her chest while she was on the bed. He was taken into custody and transported to jail. Photos were taken of the marks he allegedly caused on the female to go with the report, the deputies noted in arrest reports.
Alves was booked into Hopkins County jail in the early morning hours before daybreak Friday, Feb. 18, 2022, on a felony charge of assault of a family or household member that impeded breathing. A 24-hour hold and emergency protective order were requested. The hold was apparently not granted, however, as Alves had already been released from the county jail on the felony charge Friday night, Feb. 18, 2022; his bond was set at $15,000, according to Hopkins County jail reports.
If you have an emergency, dial 9-1-1
The Hopkins County Sheriff's Office is located at 298 Rosemont Sulphur Springs, TX 75482. You can reach them for non-emergency matters at (903) 438-4040.