Sulphur Springs Mayor John Sellers helped Sulphur Springs High School students and staff kicked off Career and Technical Education Month Tuesday morning with a proclamation designating February as CTE Month 2022 in Sulphur Springs.
CTE Month, SSHS Director of College & Career Readiness/CTE Director Jenny Arledge explained, is a time for school to celebrate the accomplishments of CTE programs at SSHS and to bring community awareness to these programs.
"We are getting students ready not only for college but career," Arledge said. "We offer 21 programs of study, with more than 90% of our students participating in career and technical education classes, and over 85% of those students are graduating with a program of study as a completer. So, I congratulate our programs of study instructors and our school district and the community for supporting us all through this."
Sellers noted he's had the honor on at least four occasions to return to his alma mater and that of his son, to help recognize the critical role CTE programs play in preparing students for the workforce.
"I really admire these programs and what they do for you to get you ready for life," Sellers said, prior to reading the 2022 CTE Month proclamation.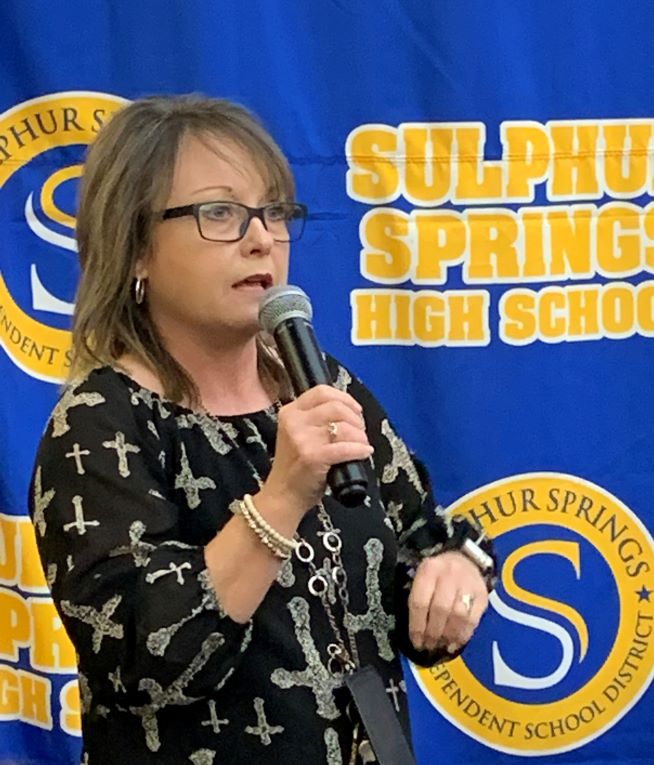 CTE offers the opportunity to gain technical and employability skills needed for true career readiness, Seller read from the proclamation. CTE programs allow students to participate in authentic, meaningful experiences that improve the quality of their education and increases their engagement and achievement.
Students in CTE programs are afforded opportunities for career exploration earlier in their educational experience, enabling them to better make informed and beneficial decisions about their academic course work and pursue established programs of study and career pathways.
CTE programs help bridge the skills gap reported by business and industry leaders nationwide by connecting qualified professionals with available careers in critical and growing CTE-related fields such as healthcare, energy, advanced manufacturing and information technology.
Integrated programs link secondary and post secondary education and lead to the attainment of industry recognized credentials.
Sellers, upon officially proclaiming Feb. 1-28, 2022, as CTE Month in Sulphur Springs, urged all citizens to become familiar with the services and benefits of CTE programs to this community, and to support and participate in these programs in order to enhance individual skills and productivity.
Business and industry leaders interested in learning more about these programs may contact Arledge at SSHS at 903-885-2158 or visit the CTE page on the district website, www.ssisd.net.
Sellers thanked the students and staff for inviting him to the school he and three years ago his son (who is now pursuing a career in the Air Force special forces) to make the proclamation.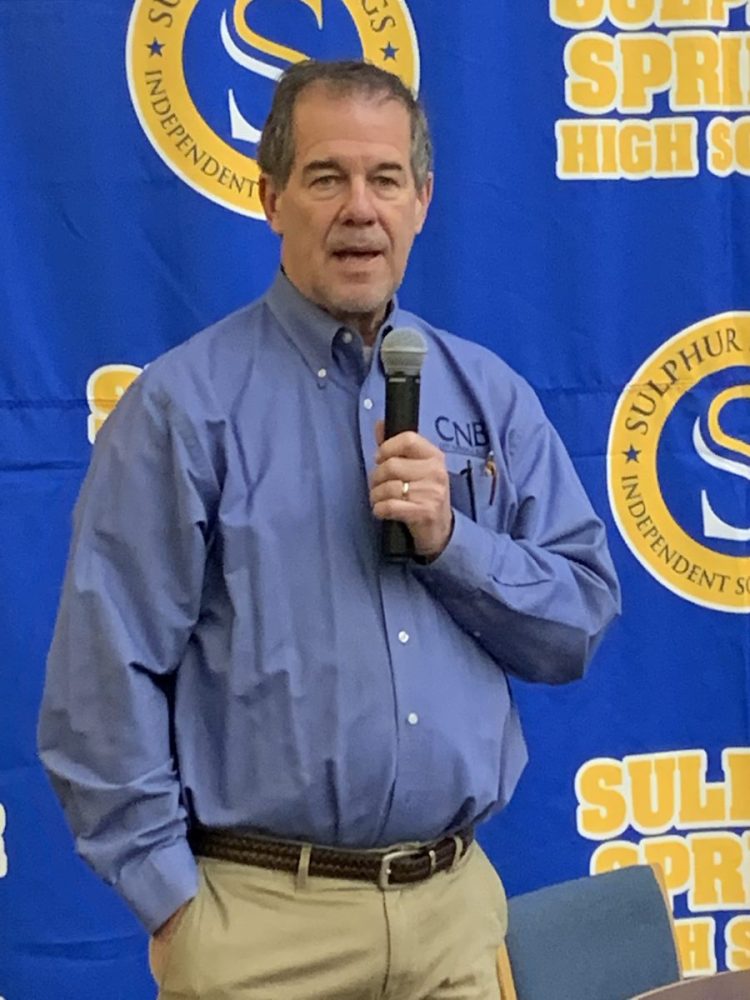 "It is important for all of you to think about your life, your careers, your pursuit. There is college, there are technical training. There's a lot of ways – there's the military, of course – that you can go forward with your education. Study hard. Think about your future and pursue your happiness," Sellers concluded.
Arledge noted that representatives from the school's career and technical organizations plan to update school trustees on members activities and achievements during the regular February board meeting next Monday evening, Feb. 14, 2022. Presentations will also be made by CTO officers during a Rotary Club meeting on Feb. 24.
---
KSST will once again be assisting SSHS in celebrating CTE programs at the school through weekly videos featuring students and instructors in their classrooms. Be sure to watch for the "2022 CTE" heading throughout the month on the KSST Radio YouTube Channel.