This group has been around along time, but they are still calling people and sending 'invoices' via US Mail.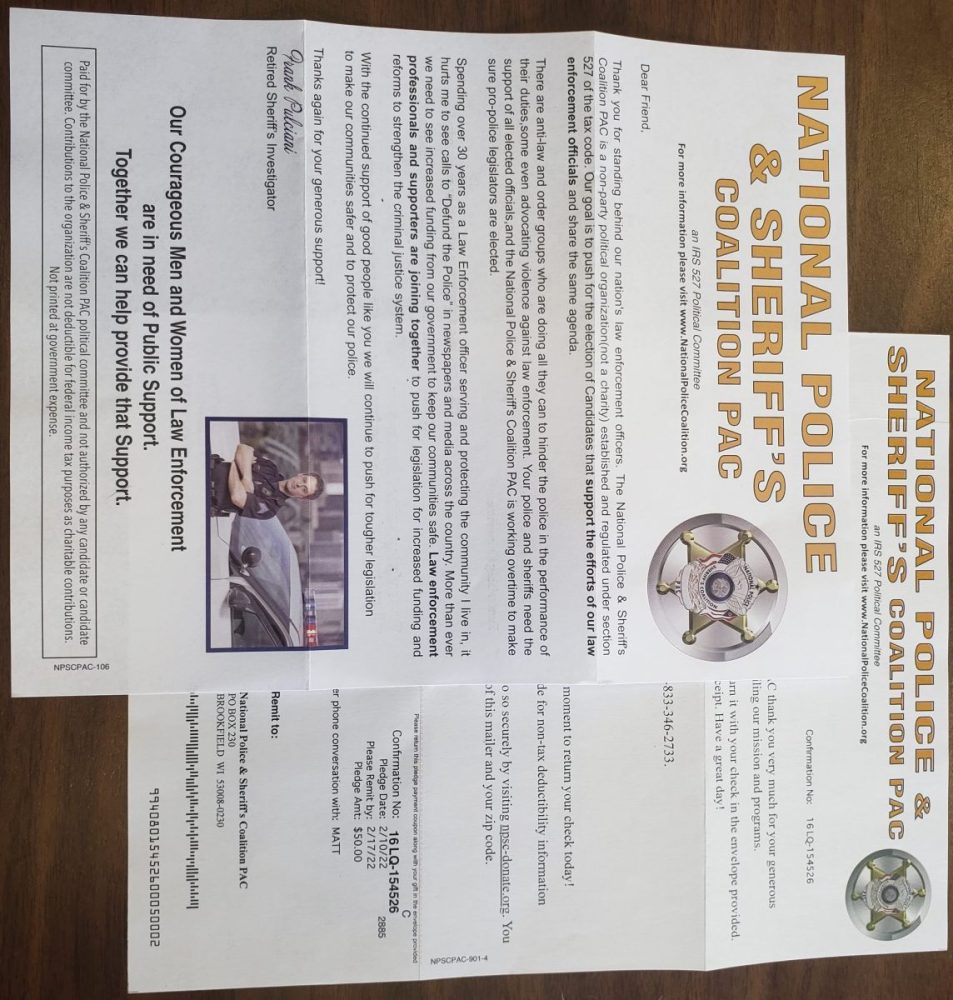 Absolutely no money given to this organization goes to directly benefit law enforcement.
They are PACs or political action committees. If you take the time to read their letter, the donated funds are used to 'push for tougher legislation'.
They use robo-calling to find susceptible individuals. They attempt to take credit card information over the phone. If this fails, they send out 'invoices'. They may use phone numbers like 1-833-346-2733.
For more information on scams and how to spot them visit this site.