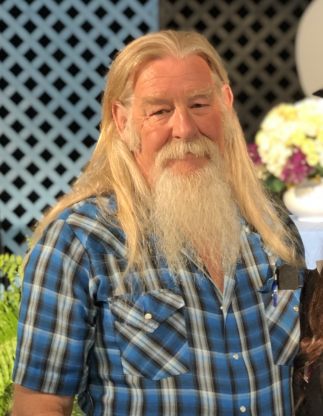 A funeral service for Ray Couch, age 71, of Sulphur Springs, Texas, will be held at 2 p.m. Wednesday, February 23, 2022, at Murray-Orwosky Funeral Home with Pastors Jerry Radney and David Henry officiating. Interment will follow at Forest Academy Cemetery with Chris Nabors, Trevor Cagle, Steven Couch, Dusty Jordan, Cameron Stone, and Ennis Gage serving as pallbearers. Honorary pallbearers are Wayne Nabors and Charles Marzek. Visitation will be held from 6 to 8 p.m. Tuesday, February 22, 2022, at Murray-Orwosky Funeral Home. Mr. Couch passed away on February 18, 2022, at St. Luke's Hospital.
Ray was born on July 23, 1950, in Hugo, Oklahoma, to William Gilbert Couch and Myrtle Ethel (Brown) Couch. He married Judith Crowder; she preceded him in death in 2002. Ray worked as a mechanic and a driver for Ballard's Trucking and Grocery Supply. He was of the Baptist Faith. 
He is survived by his sons, Gregory Ray Couch and wife Jennifer Griner of Pickton, Michael Couch and wife Dee of Livingston, and Henry Couch and wife Amy of Como; daughter, Amanda Nabors and husband, Ronny, of Lindale; stepson, John Dunn; grandchildren, Brittany Elder and husband Jim, Jaydon Couch, Amber Couch, Harley Couch, Shad Griner, Seth Griner, Shayden Griner, Stacy Couch and husband Trevor Cagle, Steven Couch, Jolee Shotwell, Maci Glover, Vada Glover, Chris Nabors, Bridget Stone and husband Cameron, Carol Nabors, John Dobmeyer and wife Kristen; great-grandchildren, Corvyn Stone, Bayleigh Stone, Dylan Cagle, Addie Jean Cagle, Jaylynn Elder, Kaylee Edler, Audrey Elder, Jaxon Dupree, EllieMay Elder, Mattie Elder, Kenley Dobmeyer, and Kylee Dobmeyer; sister, Billie Karen Johnston; and brothers, Larry Brown, Jackie Southard, Steven Johnston, Jimmy Johnston and Roger Rector "Vic."
Mr. Couch was preceded in death by his parents; wife, Judy Couch; sister, Shirley Quiroz; brother, Hershel Johnston; and grandson, Koby Nathaniel Gulledge.
Arrangements under the direction of Murray-Orwosky Funeral Home.
The online register can be signed at www.murrayorwosky.com
---