Deputies arrested a 62-year-old Pickton man accused of hitting his cousin in the head with a hammer, according to arrest reports.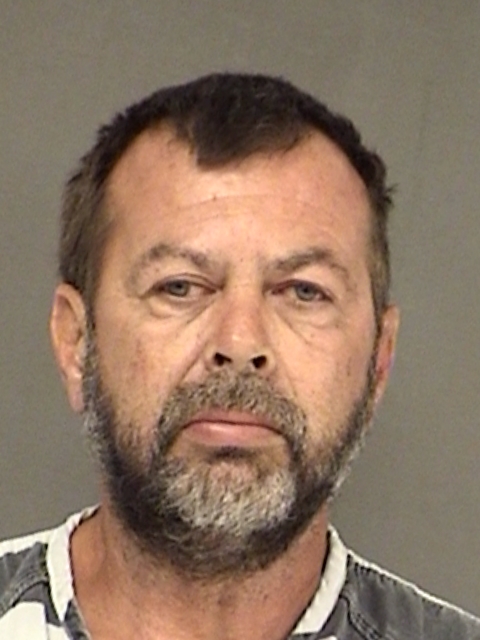 Hopkins County Sheriff's Office Deputies Isaac Foley and Drew Fisher and Sgt. Tanner Steward responded just after midnight at a County Road 2379 residence, where concern had been expressed for a person's wellbeing.
Upon arrival, they made contact with Mark Lynn Hanson. The resident, who reportedly had a mini sledge hammer, when he greeted deputies from the front porch. Hanson allegedly admitted to deputies that he'd hit his cousin in the head with a hammer, after a verbal altercation with the other man.
"Mark further advised he thought about assaulting his cousin yesterday evening, but he did not have the courage," Deputy Foley wrote in arrest reports.
Deputies reportedly entered Hanson's residence in an effort to locate the cousin Hanson claimed was in his room laying on his bed. The officers reported seeing blood on the floor in the hallway and found the cousin in his room, where Hanson had said he'd be lying on the bed, according to arrest reports.
Sheriff's officers observed a laceration on the back of the cousin's head and another on his forehead. The cousin claimed he'd been struck in the head and remembered waking up in the hallway, where they'd seen the blood, Foley noted in arrest reports. The injured man was transported to a medical facility for treatment.
Hanson was taken into custody at 12:55 a.m. Saturday, Feb. 19, 2022, and booked at 2:28 a.m. into the county jail on an aggravated family violence assault with a deadly weapon charge. Bond was set at $50,000, on the first degree felony assault charge. He remained in the county jail Saturday evening, Feb. 19, 2022.
If you have an emergency, dial 9-1-1
The Hopkins County Sheriff's Office is located at 298 Rosemont Sulphur Springs, TX 75482. You can reach them for non-emergency matters at (903) 438-4040.